Best winter tyres to buy 2021
What are winter tyres, do you need them and which are the best winter tyres to buy for 2021? Read our run-down to find out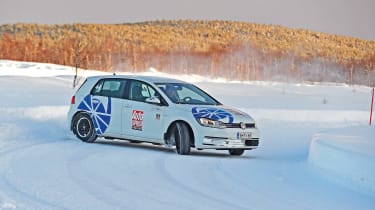 1/11
Although relatively mild winters are common for most of us in the UK, poor weather is occasionally seen across the country – and those of us in more remote areas can experience snow between November and March. As such, many drivers feel the need to be prepared with a set of winter tyres.
Winter tyres are more capable than all-season tyres (which excel on wet roads in particular), and are the only choice for those expecting to drive on snow at any point through the year. While not legally required in the UK, winter tyres are mandated in many areas of continental Europe. There's a wide selection available, and more and more Brits use them these days, as they are great for safety.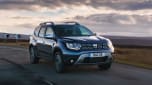 Top 10 best cars for winter 2023
Winter tyres are designed to work in snow and ice but they are also made using rubber that allows more grip when the temperatures drop – so even in normal conditions they're potentially safer than summer tyres when it's cold outside.
For this reason, it's well worth considering winter tyres for your car. In this guide we'll look at all the things you need to think about, plus which are the best ones to buy in 2021. We'll also look at some alternatives to using winter tyres, if you want to take a different path.
Our winter tyre test, carried out by Carbuyer sister site Auto Express, is one of the most comprehensive and thorough in the business, so you'll know exactly which winter tyre is best for you. Read on for all you need to know.
What are winter tyres?
Winter tyres are designed to perform better at lower temperatures, as well as in rain, snow and ice. Their material and design are optimised to be suited to cold weather conditions and are considerably different to summer or all-season tyres. The result is a tyre that grips onto a cold and slippery road surface far more effectively than a tyre designed for warmer weather.
As you might expect, nobody has yet designed a tyre that can do everything, and while a winter tyre might not be great on a warm, dry road, a high-performance summer tyre will be hopeless in the snow. A good winter tyre is designed to perform a very specific job – to keep you safe and mobile in cold weather.
To achieve this, winter tyres are designed and constructed differently to conventional tyres. They contain more natural rubber, which means they're softer – and therefore grippier – than summer tyres in really cold temperatures. They also have extra grooves and shapes in their tread, designed to better disperse water and slush, allowing better grip in wet conditions.
Do you need winter tyres in the UK?
In the UK, it's not against the law to drive on summer tyres during the winter months, but if you want your car to be safer and easier to drive on wet, cold or icy roads, winter tyres are a very good idea. One statistic to remember above all others is that a car with summer tyres can take up to three times longer to stop on a snow-covered road than one with winter tyres.
Partnership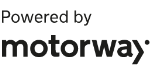 Need to sell your car?
Find your best offer from over 5,000+ dealers. It's that easy.
We'd never recommend driving in snow if you can avoid it, but if you regularly have to make cold-weather journeys, a set of winter tyres could do more than just make driving easier – it could save your life. Even if you have a four-wheel-drive car or SUV, you'll find the cold-weather performance of either is dramatically boosted by winter tyres. It's worth remembering that four-wheel drive doesn't help when you're slowing down, but winter tyres work when both accelerating and decelerating. 
Although having a second set of wheels and tyres sitting around waiting for a cold snap isn't always practical, some suppliers will store your summer wheels over the winter while you're not using them. And although motoring is costly enough without having to budget for another set of tyres, if you think of them as an insurance policy and remember they're likely to last you several years of occasional use, winter tyres really don't look like poor value. Remember, too, that while your summer tyres are in storage, they aren't suffering the usual wear and tear they would if you were using them every day.
Read on to find out our pick of the best winter tyres for 2021, or – if you're still not sold on the idea – read more here to see that winter tyres are really worth it.
Best winter tyres to buy in 2021
Our annual tyre test is an industry benchmark that appears in Auto Express magazine each year. The tyre size we used was the biggest-selling one in the world and is used on normal family cars (225/45 R17), and we tested a range of tyres from various top brands.
Our first test at Ivalo, Finland, saw us using a short snow track for testing the tyres' grip in poor conditions, including a braking test. Then in Contidrom in north Germany we tested each tyre in the same way in wet conditions. A dry test was also undertaken here for braking. We also tested tyres for noise in the cabin and looked at the prices to make a final decision on which would be awarded the best tyre.
Verdict
1. Bridgestone Blizzak LM005 review
Price: Around £120
Claiming victory in an impressive seven of the 11 tests, the Bridgestone was by far the best all-rounder. With excellent dry, wet and snowy condition performance, Bridgestone's offering gives you confidence no matter what the weather. The only drawback is they're a bit noisier than some of the other tyres on this list. 
2. Continental WinterContact TS 870 review
Price: Around £140
For anyone living in the north of the UK or anywhere that experiences high amounts of snowfall, the Continental WinterContacts are the safest option. These tyres topped the snow traction test, giving minimal amounts of slip. However, with limited performance in dry conditions, we couldn't give the Continentals the top spot.
3. Hankook Winter i*cept RS2 review
Price: Around £100
The last of the podium places, Hankook's latest set of winter tyres offer some of the best dry weather performance on the market. The Korean brand's rubber set quick lap times around the dry circuit and gave decent performance in the snow. Unfortunately, a negative impact on fuel economy and weak ability in the wet do hinder the Hankooks.
4. Michelin Alpin 6 review
Price: Around £130
Only missing out on the podium places by a small margin, the Alpin 6 from Michelin is a tyre that is very much suited to the UK climate. Given the UK does not receive too much snowfall, the Michelins' poorer snow performance doesn't matter so much. What does matter, however, is that these tyres give a strong performance in the wet and dry alike. Aside from their lack of ability in the snow, there are some concerns over tyre noise but either way, they're still a solid choice.
5. Goodyear UltraGrip Performance + review
Price: Around £120
Despite being dubbed the 'UltraGrip' by Goodyear, these tyres were far from grippy in the wet. In the wet brake test, the Goodyears were still travelling at 19mph when the Bridgestones came to a halt. In the dry, handling and braking performance were very good so it's only mediocre inclement weather performance that let these tyres down.
6. Dunlop Winter Sport 5 review
Price: Around £120
Despite demanding a premium compared to some of the offerings on this list, the Dunlop tyres do not offer the performance to match their price. The Dunlops offered good levels of grip during the aquaplane test but felt dated overall thanks to their impact on efficiency and less-than-impressive wet weather capabilities.
7. Maxxis Premitra Snow WP6 review
Price: Around £90
The Maxxis Premitras were a mixed bag; they were the quietest out of all of the contenders, which may appeal to those who spend a lot of time in the car. However, they struggled a lot with many of the cold and wet weather tests. A seventh place finish in the cornering aquaplane test sealed the Maxxis' fate as number seven on the list.
8. Avon WV7 Snow review
Price: Around £95
Another very quiet tyre, the Avon WV7s round off our list of contenders. They frequently placed at the bottom on nearly all of the tests and lateral grip was low meaning poor cornering and handling. In the Avons' defence, the competition was very stiff, however we just can't recommend these tyres over the other similarly priced yet superior competitors.
Alternatives to winter tyres
Once winter tyres are fitted to your car, there's nothing to touch them for convenience – they'll take you through the cold season with a minimum of fuss and bother. If you choose to go without, though, there are still options available for those occasional snowy excursions.
Snow chains are the most popular alternative to winter tyres. They're more common in colder parts of the world than they are in the UK; it's even compulsory to carry them in your car in some countries. They can be quite tricky to fit and remove, and while they do help keep you on the move in the snow, they make for a very rough ride and need to be taken off immediately when you get to clear tarmac.
Snow socks are cheaper than snow chains. They're basically bags that slip over the wheels of your car to boost grip in slippery conditions. They're an impressive way of keeping you moving in the wet and snow and we think they're the best alternative to winter tyres. The only problem is they wear out quite quickly.
Spray There's now a special spray you can use on your tyres to help you on your way. It's designed to only be used when you're stuck and is easy to apply. You simply clear the tyre of snow, apply the spray and leave it to dry for a few minutes. It's no match for hardier alternatives like snow socks or chains, but we were impressed by the step up in grip compared to an untreated tyre.
Now see how else you can prepare your car for winter with this winter car checklist
Tesla Cybertruck finally delivered: specs, prices and UK availability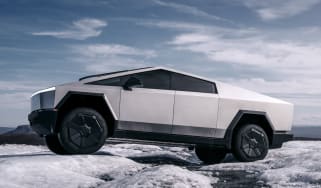 Tesla Cybertruck finally delivered: specs, prices and UK availability
Engine management light: top 5 causes of amber engine warning light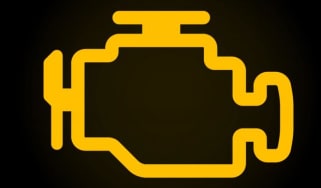 Engine management light: top 5 causes of amber engine warning light
Best new car deals 2023: this week's top car offers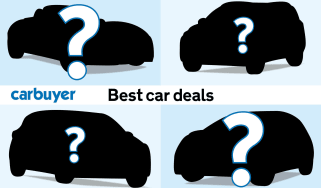 Best new car deals 2023: this week's top car offers