Top car tech for 2016
We round up the best new car tech from the 2016 Consumer Electronics Show in Las Vegas
The International Consumer Electronics Show (CES) in Las Vegas has wound down for yet another year and there's no denying it's been another huge show for announcements in car technology. With so many different futures to choose from, Carbuyer has put together a list of top ten tech stories we expect to see in the not-so-distant future.
Harman monitors your eyes for signs of fatigue to keep you safe
Tech specialist Harman is now going to be watching your eyes and monitoring changes in dilation to reduce driving while tired or on substances. The parent to big audio brands like Bang & Olufsen, Mark Levinson and JBL, also manufactures a large percentage of car cabin tech. Like many electronics specialists, it's been diversifying the portfolio with a number of safety-driven tech solutions for the intelligent car. Improving safety and preventing avoidable accidents is one of the key factors in creating an intelligent car and Harman's new eye and pupil tracking technology is set to do just that.
So many things vie for our attention while we're behind the wheel - audio choices, phone calls, children - it's sometimes tough to keep our focus on the task in hand. A camera measures changes in pupil dilation and if a change is calculated, the system then tells the car's other safety systems to adjust. It can also make other changes like putting your mobile into 'do not disturb' mode. We expect to see this cost-effective solution hit production cars in the next couple of years.
BMW i8 Mirrorless does away with a wing and rear-view mirrors in favour of cameras
BMW, the newly self-styled "mobility services provider" has demonstrated mirrorless driving technology. The technology, called Mirrorless, replaces the wing mirrors and rear-view mirror with a six-camera door-mounted system and display. Through Mirrorless, BMW has created a way of eliminating blind spots and giving drivers accurate data on other drivers' speed and distance to reduce accidents, particularly at junctions and on the motorway, during lane changes.
The in-cabin display is 300x85 millimetres and shows a panorama of everything going on behind the car. If the cameras "see" danger, the system can set a warning in the display to alert the driver. The cameras feature really tough guerrilla glass to prevent scratches and a special clear coating to keep the dirt from obscuring the view. BMW is working to get the technology into a new production launch from 2016 in Europe, once the rules are changed to allow cameras rather than mirrors to act as rear-view, but we're only likely to see it initially in a top-spec i8 and other luxury models.
Nabi Child Seat protection reminds you to take the child
Intel and Nabi have teamed up to create an aftermarket child seat clip that can warn parents if they've left their baby behind! The clip, which goes on sale later this year for less than £50, can be retrofitted to any child seat and then connected to a smartphone app via Bluetooth. The little sensors in the belt clip monitor the baby's temperature and movement and can alert a tired mum or dad if there's any dramatic change. The app also sounds an alarm if the phone strays too far away from the belt if it's still unclipped. Nabi reckons the Smartclip's internal battery will last several months and the app shows remaining battery power just so you can keep an eye on this yourself. A smart solution for sleep-deprived parents!
Bosch Neosense brings impressive touchscreen responses to eyes can stay on the road
Those clever engineers at Bosch have been working on creating a touchscreen where the virtual buttons feed back to your finger, so you can more accurately make your selection on your touchscreen display while behind the wheel. In an effort to reduce the amount of time the eyes are not on the road, this haptic-feedback touchscreen replaces physical buttons, found without actually looking at them, with virtual buttons which attempt to allow the same sense of physicality.
Partnership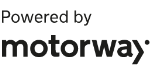 Need to sell your car?
Find your best offer from over 5,000+ dealers. It's that easy.
Each button sends a different vibration to the end of your finger when you touch and as you leave the button. Selecting a button feels like a physical click as it would in the real world, even though the surface is only glass. Similarly with sliding bars, accidental over-scrolling isn't possible as a notable sensation pulses with each option. With such an accurate solution to a long-standing problem, we can see car maker snapping this up and putting it in our motors sharpish.
HERE app offers a quality navigation and search service with a top offline experience
If you are old enough to remember when HERE maps featured free location finder on your Nokia phone, you'll be amazed by how far HERE maps has come. The company was recently acquired by an alliance of BMW, Audi and Mercedes-Benz's parent company Daimler. HERE provide four in every five cars with its mapping data. On the consumer front, it has made some pretty dramatic changes to its smartphone app's capabilities in the last year. Bringing multi-routing, multi-modal options, it has integrated 3D views and refined points of interest.
The latter is getting more personalised for 2016, allowing you to search for flights, hotels or restaurants using your preferred brands, such as for example Skyscanner or Tripadvisor, This helps to clear the confusing advertising clutter found on general search engine results and seek out a location much more effectively.
Garmin Drive simplifies the Garmin range for a better shopping experience and more value
One of our favourite navigation device manufacturers, Garmin, has announced a new, more refined line of devices to better cater to your navigation needs. Sporting a slick new website interface, the rebrand sorts Garmin's current product range into a much simpler choice. Drive, DriveSmart, DriveAssist and DriveLuxe feature tiered functionality depending on your budget. The new launch also means that all Garmin devices now come with world maps for life, bringing even more value-for-money.
Though devices differ by tech depending on what you want, all products feature driver alerts. Wrong way, speed camera and red light alerts combined with traffic jam and fatigue warning notifications are included to keep drivers as safe as possible. Real Directions uses landmarks and, if you know a better back route, you can modify the system with Easy Route Shaping.
Royole X is a futuristic portable cinema headset
This nifty device is the world's first foldable audio and video headset. Coupling state-of-the-art viewing goggles with a lightweight over-ear headset, it's handy for entertaining passengers on long car journeys. With a choice of red, white or black, the headset is designed to ensure comfort for hours at a time and, during our brief tests, it fits really well. The cinematic experience is created with 3300ppi hi-res imagery - ten times higher than your smartphone display - and active noise cancelling audio to give a totally immersive experience.
The headset, which was built on the investment from a successful crowdfunding campaign, can connect via Wi-Fi and can play movies or be used for gaming. The first batch starts shipping this month at the princely sum of $599 (approx £415) to the US. International orders can be placed later in the year, though we might have to wait until the Boxing Day sales!
Ford SYNC 3
Ford's SYNC connected infotainment system is one of the easier infotainment systems to use and performed fairly well in our infotainment test last year. This year, the third iteration of the system will be coming to new models. SYNC 3 features a fresh, simplified interface with a menu running across the bottom of the screen to make it easy to toggle between functions. The system integrates Apple Carplay and Android Auto applications, to work seamlessly with your mobile.
Pinch and zoom can be used in the navigation for the first time, though Ford's navigation is a separate purchase, so you can save cash here if you have an Apple or Android smartphone. The push-to-talk steering wheel voice control button will even connect you to Siri or Google Now if you are in the application. SYNC 3 also sees the return of Ford Applink, a portal which allows drivers to download apps configured specially for use in the car, such as Spotify or Pandora Radio.
Infinity Voyager Drive
For those who love their car audio which replicates their surround sound at home, you need look no further. Infinity's Voyager Drive is an embedded system for entry-level motors that does away with the need for door speakers without losing the audio quality. In fact, some digital whizz has created algorithms that allows Infinity to tune the speaker so the system can recreate the sound you hear in your favourite venues, such as Wembley Stadium or KOKO Camden.
These algorithms also mean each passenger hears the same audio quality wherever they sit in the car. To add value, the Voyager Drive has a portable speaker that can be used outdoors using Bluetooth. Voyager Drive Plus is an aftermarket version of this system that can be retrofit, but it won't be available for a little while yet.
Kia Drive Wise
Korean brand Kia has gone from strength to strength in recent years and had a record-breaking year of sales in 2015. At CES 2016, it announced its new sub-brand, Drive Wise, which will represent all of its future safety technologies. Already the brand includes Lane Keep Assist – to help the car stay within the white lines, Auto Adaptive Cruise Control – which locks onto the car in front and maintains a safe distance at a consistent speed and Blind Spot Detection, which alerts you if it detects something in your blind spot.
These advanced driver assistance systems (ADAS) will combine with technology that makes Kia's vehicles partially or fully autonomous to create Drive Wise. These technologies include Traffic Jam Assist, which will guide the car in slow-moving traffic and Highway Assist which uses navigation to help guide the car along the motorway without driver input. Over the next few years, Kia says Drive Wise will keep us safe and sound until fully self-piloted vehicles arrive in 2030.
Engine management light: top 5 causes of amber engine warning light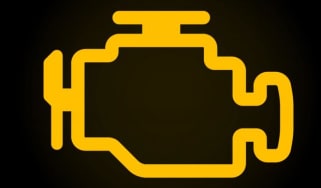 Engine management light: top 5 causes of amber engine warning light
Best new car deals 2023: this week's top car offers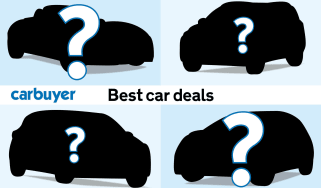 Best new car deals 2023: this week's top car offers
Top 10 best cars under £200 per month 2023/2024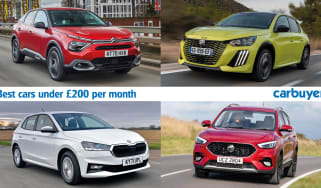 Top 10 best cars under £200 per month 2023/2024