Best car shampoo to buy 2020
Want to give your car the wash it deserves? We show you how – and reveal the best car shampoo on sale today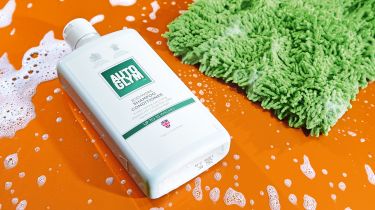 If you want to give your car back that sparkling paint finish, your first port of call is to give it a good wash using quality shampoo.
The best car shampoos can seem expensive compared to washing up liquid – but while that's great for your dishes, it's bad for your car's bodywork. That's because it contains salt, which can strip the protective layer of wax from your car's paintwork and trigger rust problems.
There are dozens of different car shampoos on the market, ranging from cheap pound-shop specials to those of a professional standard costing £20 or more a bottle.
How to use a car shampoo
Although the long summer afternoons are the most appealing time to wash your car, the cold, wet winter days are when you should really spend the time doing it. Grime and road salt are most common during the winter, so that's when most damage to your paintwork can occur.
The amount you should use varies from one shampoo to another, but the way you use shampoo doesn't.
Get a decent-quality clean sponge or a car-wash mitt and a clean bucket of water. Add the correct quantity of shampoo, give it all a quick mix and you're ready to go. Work from the roof down and leave the wheels until the end – that way you're less likely to pick up grit, which could scratch your paintwork.
When your water gets dirty, tip it away and use fresh water. Likewise, wring out your sponge, cloth or mitt to avoid spreading dirty water around.
Once you've given your car a once-over, use a bucket of fresh clean water to rinse the excess shampoo away. Then you're ready to dry your car using a chamois, rub it down with a clay bar and finally apply the all-important car wax.
Here are the best car shampoos to buy
To test the best car shampoos on sale today, we washed sectioned-off panels on our car with 10 shampoos and saw how well each beaded water – ideally the minimum amount of water would be left on the car.
We also monitored how much mix was needed for a bucket of water and factored in the cost.
Autoglym Bodywork Shampoo Conditioner Size: 500ml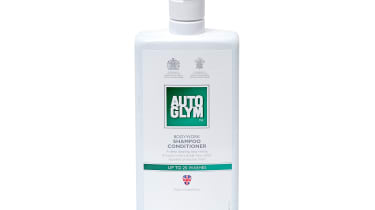 What the Autoglym Bodywork Shampoo Conditioner lacked in its ability to make lots of foam, it more than made up for in our water-beading test. Not only did it leave very little water on the bodywork for the leather to clean off, it beaded quickly, too. At 30p a wash, it's also competitively priced, making it the winner on our test.
Power Maxed Shampoo & Ultra Wax Size: 1,000ml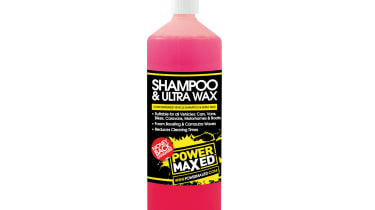 Power Maxed made the top four in our test with an excellent performance. It really lived up to the Ultra Wax part of its name and quickly shifted water from the car's bodywork. It was a little behind the Autoglym product here, but left very little water behind. The bottle is large, and with a per-use price of 22p, the cost is small.
Partnership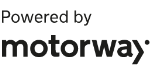 Need to sell your car?
Find your best offer from over 5,000+ dealers. It's that easy.
Angelwax ShampooSize: 500ml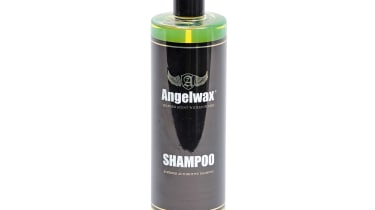 Some like their shampoo to foam and will be very satisfied by the way the Angelwax performs. Its maker says it's as pure as shampoo can get, but it costs only fractionally more than our winner per-use. It also claims the shampoo won't strip off wax already on the car, but it still beaded water well on our test.
Bilt Hamber auto-wash Size: 300ml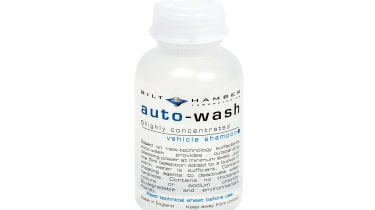 This wasn't the cheapest on our test and the bottle is small. But you don't need much Bilt Hamber per bucket, which keeps the price to just 17p per wash. Sadly, the water didn't bead as well as others here; water still ran off, but not as quickly as the best.
Engine management light: top 5 causes of amber engine warning light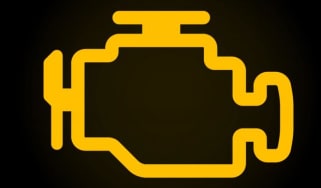 Engine management light: top 5 causes of amber engine warning light
Tesla Cybertruck finally delivered: specs, prices and UK availability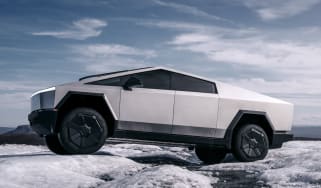 Tesla Cybertruck finally delivered: specs, prices and UK availability
Best new car deals 2023: this week's top car offers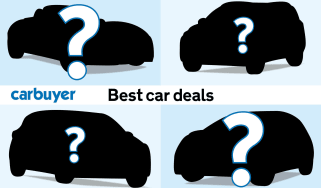 Best new car deals 2023: this week's top car offers