Best car wax to buy
We explain how to get your car looking as shiny as possible and pick the best car waxes for the job
Applying wax or sealant to the paintwork of your car every so often is beneficial in a number of ways. Besides making your car look good, these products also help prevent damage caused by sunlight, dirt, bird mess and tree sap.
You're also more likely to spot a minor scratch, dent or ding in the car's body while waxing it, allowing you to have it repaired before it develops into a more problematic issue. You can find our guide to scratch repair here.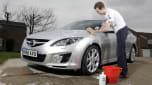 Best car cleaning tips: how to wash your car
There are a variety of waxes and sealants to buy, both of which will protect your car's paintwork from pollution and muck picked up off the road. It's important to ensure your car's paintwork is clean before you begin the application process because any dirt left on the car is liable to get trapped in the wax or worse, scratch the paint.
Continue reading for our guide on the best wax and sealant products currently on the market, along with our advice on how best to use them.
How to use car wax
The risk of marking the paintwork is not the only reason to make sure your car is clean before you use a wax or sealant; the products are also more effective if the car is spotless to start with. Both form a bond with the paintwork, and this is a lot less consistent if there's dirt between the product you're applying and the surface of the car.
Before waxing, give your car a thorough wash with one of these car shampoos. It's worth blotting your car dry with a chamois leather (or a synthetic alternative like a microfibre drying towel) to prevent water streaks.
You might also want to consider using a clay bar to get the paintwork as smooth as possible. To tell if this is worth doing, put your hand in a plastic bag and run it over the car. If it feels (and sounds) a little like sandpaper, this indicates there are tiny particles of grit and dirt that a clay bar can remove.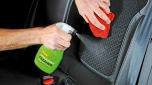 Best car upholstery cleaner to buy 2021
It's best to apply the wax when the outside temperature is between 15 and 30 degrees. While different waxes have different instructions, as a general guide apply a small amount of wax to a soft, clean and lint-free cloth. Work in 60cm2 sections at a time, applying the wax in a circular motion before allowing it to dry to a whitish haze. Use a second cloth (ideally a microfibre one) to remove the haze, and buff with a third cloth for the best results.
For our test, we applied the products to a carefully prepared bonnet, which was clayed and had all its existing coating removed.
The bonnet was left outside for six weeks through the worst of the winter weather, with water beading assessed regularly. The beading was at the heart of the test but we also took into account ease of use and price, factoring in that hard waxes go further than liquids.
The best car wax to buy
1. Bilt Hamber Double Speed Wax
Partnership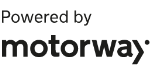 Need to sell your car?
Find your best offer from over 5,000+ dealers. It's that easy.
Bilt Hamber is a brand that consistently performs well in many of our tests. Although the Double Speed Wax isn't quite as quick to apply as some, and buffing it to a shine takes a little effort, it results in extremely long-lasting shine and terrific protection. In our water beading test, droplets maintained their shape when applied to paint waxed with Bilt Hamber seven weeks earlier. It's very well priced, and includes a cloth and applicator.
2. Angelwax Formulation #1
Angelwax Formulation #1 made our top five when we last tested it in 2016 and it takes our runner-up spot here.
The handmade, hand-poured wax has been around since 2009 and claims six months' protection, so it was no surprise to see it still beading strongly after just six weeks. It goes on and buffs easier than the Bilt Hamber Double Speed Wax but can't offer the same value at double the price.
3. Autoglym Ultra High Definition Wax
We've tested Autoglym's flagship wax several times since its launch. It has been a top-ten regular with good performances on the bonnet but is held back by a much higher price than the majority of its competition. This product performed well enough to secure third place on our podium this time around but the price prevented it from placing higher. 
You get just 120g of wax in the stylish box, which is around a third empty space, but there's also a decent microfibre cloth and dual-compound sponge applicator.
4. Car Gods 54 Cronus Holy Water
Car Gods 54 are a relatively new contender in our tests. Cronus Holy Water Secret Shield is their latest product to take on the challenge and managed to secure a respectable fourth place. 
It's also our highest-ranking liquid solution, with all of the top three being paste-based. Cronus Holy Water is one of the easiest products to apply, with no more than a simple spray and wipe needed to get a shine.
The product is also fairly easy on the pocket, with only two or three trigger pulls needed per panel.
5. Gyeon Q2 Wax
Gyeon's products continue to impress in our tests and it's gone its own way with this wax. It comes in a lip balm-style stick design; a twist of the bottom forces more citrus-fragranced hard wax out the top. 
It needs to go on with a sponge applicator, which isn't included, be left for 30 minutes, then buffed with a microfibre cloth, which is supplied. Q2 Wax was a little behind the best at some points in the test but was one of the strongest performers at the end.
6. Autobrite Direct Blendz Sunshine
An impressive test debut for the Sunshine version of Blendz, which got the closest to our winner in the beading tests. You only get 140g for your £40, which means it drops down the leaderboard. 
It needs to go on in a thin film, then be allowed to cure for five to 10 minutes before buffing to a shine. Autobrite claims four to five weeks' protection for the single layer we applied but it was still working at the end of our test, with little sign of flagging.
7. Simoniz Original Wax
Simoniz Original Wax is a regular in our wax top 10. It's a proper blast from the past, from its retro styling and the fact it comes in a tin, to its old-school formulation and application. 
There are no citrus or confectionery fragrances here – this smells like it comes from somewhere distinctly industrial. It takes a bit of effort to apply because it can't be left to dry but for protection on a tight budget nothing else gets close.
8. Stjärnagloss Pärla
Stjärnagloss' Pärla spray sealant is easy on the pocket and can be used on wet and dry panels, saving the effort of drying after rinsing. Their website claims three to five months of protection but it had started to slow by the end of our test. It was still working, yet it took longer to clear its section after six weeks than at the start.
9. ValetPRO Beading Marvellous
Like our winner, this is a carnauba and polymer-based hard wax but it couldn't quite match Bilt-Hamber's performance on the bonnet. 
Unlike some rivals, it got relatively stronger during the test. ValetPRO was a step behind the best at the beginning but as the six-week mark loomed it was among the front runners. It's also one of the more cost-effective hard waxes and is easy to use. This is the one to go for if you prefer to apply wax to the whole car before buffing.
10. Alchemy T2
T2 has montan wax in its formula, which has a natural water repellency that's better suited to our test. It started strongly but faded a little towards the end, and the result was not helped by being at the more expensive end of the price range.
Do you want to know more about how to get the best results when cleaning your car inside and out? Read our in-depth guides to the best car upholstery cleaners and how to clean car seats.