Best clay bars 2020
Remove grime and restore your car's paintwork to showroom condition with a clay bar
Not too long ago, only professionals used clay bars, but thanks to their ability to remove contaminants in paintwork, they're now much more widely available. You don't need to use a clay bar every time you clean your car but they can help restore a car's paint finish if it's looking particularly tired. Use of a clay bar allows a better bond between the paint and sealant or wax when you're giving the car a thorough clean.
A clay bar works by collecting particles from the paintwork, acting rather like industrial-strength Blu Tack. These particles are often invisible to the naked eye but you might be able to feel them when running your hand over some of the bodywork through a thin plastic bag. Particles that cause this include small metal filings, tree sap and brake dust.
Several manufacturers have launched clay bars in the last few years, which, along with the advent of online shops, is why they've become easier to buy. Alternatives to bars have also been launched, including Mothers' Speed Clay 2.0.
Read on for our list of the best clay bars to buy today…
Bilt Hamber auto-clay regular review
Price: around £10Clay weight: 200gVerdict: 5/5
In our testing, Bilt Hamber auto-clay proved itself to be one of the most effective clay bars. It has a slightly different feel, being stiffer and less tacky that most rivals, largely thanks to the powder it comes in. Only a well shaped piece will be able to compete with the rate you can progress using Speed Clay, but the Bilt Hamber gives a more tactile experience that we preferred. We also found it easier to fit into tight corners and for using on wheels.
The white auto-clay also shows up dirt better than the black Speed Clay, so you can see what progress you're making. A generous 200g size, plastic storage box and the fact water can be used as a lubricant all mean it does enough to take the crown.
Mothers Speed Clay 2.0 review
Price: around £19.99Clay weight: N/AVerdict: 4/5
Before using Speed Clay 2.0, you'll need to ensure the car has been cleaned, rinsed and is still wet, so it's a job best tackled when the sun isn't too strong. A large area means you can cover entire panels very quickly, but also that its form factor isn't best suited to nooks and crannies or wheels. It moves well over the surface, but this can also be a disadvantage, making it harder to tell when the grime has been lifted to give a smooth finish. Unlike traditional clay, where you tear off small chunks until it's used up, Speed Clay 2.0 stays in one piece, which is claimed to be effective for around 20 cars. It's not cheap, but can be reused if you drop it on the ground, unlike normal clay.
Britemax Claymax review
Price: around £9Clay weight: 100gVerdict: 4/5
Unlike the other products we tested, Claymax is said to be a chemical-resistant clay bar, and its manufacturer recommends using Britemax Iron Max bodywork cleaner as a lubricant as you rub the clay bar over the surface. In a pinch, you can also use tap water and we found Claymax put in a good performance, matching our test winner on the bonnet.
Meguiar's Smooth Surface Clay Kit review
Price: £30Clay weight: 160gRating: 4/5
Partnership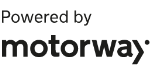 Need to sell your car?
Find your best offer from over 5,000+ dealers. It's that easy.
You'd expect a refined product from industry giant Meguiar's and this kit doesn't disappoint. Two 80g bars are presented in a handy plastic storage box and you also get a 473ml bottle of Quik Detailer to use as your lubricant, along with a microfibre cloth that should be big enough to dry an entire car. The spray bottle creates a fine mist and the clay moves easily. We were pleased with the results on our bonnet and the Meguiar's was our favourite kit.
CodeClean Luxury Clay Mitt review
Price: around £30Clay weight: N/ARating: 4/5
Thanks to the mitt design of this clay, you can cover a greater area with each sweep, making the process much faster. This could be really handy if you have a large SUV or find it to be a faster way of applying the clay. The results were impressive too, matching the cleaning power of our test winner. You can use soapy water as a lubricant, but we chose CodeClean's specific lubricant (around £7 for 500ml). It's best to frequently rinse the mitt and it comes with a resealable bag to store it in. A high price holds it back, but the fact it can be washed and reused if you drop it means it should last a long time.
Buy the CodeClean Luxury Clay Mitt from Code Clean for £29.95
Power Maxed Power Clay Bar review
Price: around £10Clay weight: 100gRating: 4/5
Power Maxed offers fine and medium compounds of clay bar and we tried the latter. It makes a good first impression, coming in a plastic tub with resealable bags for each 50g bar to prevent them from drying out. The instructions are less convincing, with little information on the best lubricant, but at least warning to discard any dropped pieces of clay to avoid scratches. The clay worked well enough when we tried it with a clay lubricant, but a high price kept it in the middle of the pack.
Buy the Power Maxed Clay Bar from Power Maxed for £9.99
Angelwax Glide review
Price: around £10Clay weight: N/ARating: 3/5
The Glide sits alongside traditional clay bars in the Angelwax range, providing a new alternative. It looks like a small sponge in appearance, with one face covered in a tacky material. This can be reused until it wears out, with a quick rinse restoring most of its cleaning power when it starts to become gummed up. Don't expect the same cleaning power as a traditional clay bar, but it's cost-effective.
Buy the Gilde Decontamination Polisponge from Angelwax for £9.95
Autoglym Clay Detailing Complete Kit review
Price: around £30Clay weight: N/ARating: 3/5
This kit from Autoglym is a direct competitor to the Meguiar's version, but appears to be targeted at a slightly different customer. That's because you only get 100g of clay (60g less), but a 100ml bottle of Super Resin Polish is included to use to improve the paint after it has been clayed. This makes it a good starter kit, but for those just looking for a clay bar and lubricant, the Meguiar's kit is a better solution.
Dodo Juice Supernatural Medium Detailing Clay review
Price: around £18Clay weight: 300gRating: 3/5
Dodo Juice must expect its customers to be well versed in how to use clay, as instructions on the plastic box are brief. However, it does warn against using the clay bar on a warm surface and that sensitive finishes could be marred by the process. There's a good amount of clay for the money, and it worked well in our tests finishing amongst the frontrunners.
Buy the Dodo Juice Supernatural Medium Detailing Clay from Amazon for £18.49
Koch Chemie Rkb review
Price: around £22Clay weight: 200gRating: 3/5
Drop the name 'Reinigungsknete blau clay bar' into conversation and people will really think you know your stuff about car detailing. This German product is a mild clay bar and it made steady progress. It can be used with a mixture of water and car shampoo as a lubricant to keep costs down and came in a sturdy plastic snap-shut case with good English instructions. However, it was the priciest clay in our test.
T-Cut Classic Clay Bar Kit review
Price: around £22Clay weight: 100g approxRating: 3/5
While it isn't stipulated exactly how much clay bar you get in the pack, we measured it at just over 100g. In the box you also get two 500ml bottles containing T-Cut lubricant and Clay Wax respectively. The latter is a liquid wax that should be easy to apply. There's also a cloth, but it's too small and won't dry off much of your car before being waterlogged. The clay worked, but progress wasn't as quick as other kits here.
Best new car deals 2023: this week's top car offers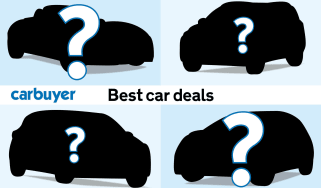 Best new car deals 2023: this week's top car offers
New 2024 Porsche Panamera – new looks, interior, and Turbo E-Hybrid model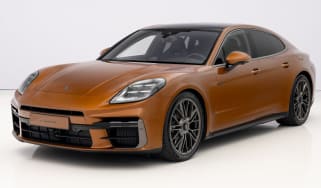 New 2024 Porsche Panamera – new looks, interior, and Turbo E-Hybrid model
New Nissan Juke goes electric – next-generation crossover previewed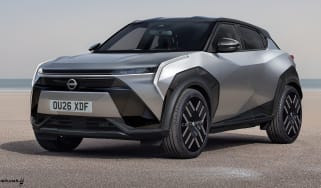 New Nissan Juke goes electric – next-generation crossover previewed