Best microfibre cloths and drying towels for cars
Drying your car after washing it will prevent streaks. We list the best products to use
After spending time washing a car, it can be tempting to leave it to dry naturally, especially in warmer weather. Drying a car by hand after you've washed it, however, is one of the most important factors in how it finally looks; skip this step and you risk the lots of ugly water streaks.
There are a surprising number of ways to dry your car, from high-end air blowers (like the ones in a car wash) to cheaper car squeegees, which remove a lot of water quickly but may spread grit around on your freshly cleaned paintwork.
Best tyre shines to buy this year
You can also use a traditional chamois leather but these can be hard work to use. A popular alternative is a microfibre towel that has been specifically developed for drying wet cars. Compare them to the microfibre cloths you might use with polish and you'll notice that car drying towels are much bigger and thicker.
They come in a range of different designs, materials and sizes, but all are designed to remove as much water as possible. If you've only ever used a chamois for this task, you might be amazed at the difference between it and a microfibre cloth. They also tend to be easier to wring out and machine washable.
How we tested them
One of the main selling points of car-drying cloths is that they're supposed to be easier to use than alternative methods, so this was a crucial part of our testing. A cloth that takes in lots of water is great, unless it's very heavy and needs lots of wringing out before you can use it again. We also tested how well the cloths absorbed water after being submerged for 15 seconds and wrung out. Although none of these microfibre towels were particularly expensive - especially as you can use them again and again - we also marked the products on price. After all, no-one should spend more than necessary.
Verdict
While the Angelwax Dry-Ride and Gtechniq Diamond Sandwich came close, we were most impressed by Kent's vivid yellow Extra Large Microfibre Drying Towel. Read on for our full reviews of each product.
Kent Extra Large Microfibre Drying Towel
Gtechniq Diamond Sandwich Microfibre Drying Towel MF4
Angelwax Dry-Ride
Kent Extra Large Microfibre Drying Towel review
Price: £4Amount of water picked up: ~ 1,100gRating: 5/5
While cost is a small factor in our tests, the Kent microfibre drying towel impressed straight away with its bargain price. It continued with strong performances in our tests, proving itself as a great all-rounder. We found it to be pleasingly light even when it was full of water, easy to spread across bodywork panels and easy to wring out too. That makes up for its lower water intake than Meguiar's product below, but its 1,100g is far from the worst we tried. The cloth itself is one of the biggest on test but it has one thinner side and one thicker side - many brands choose one or the other.
Gtechniq Diamond Sandwich Microfibre Drying Towel MF4 review
Price: ~ £10Amount of water picked up: 1,000gRating: 4.5/5
Gtechniq is a car detailing specialist, so it's no surprise that its microfibre drying towel impressed. Its thin design somehow sandwiches an absorbent layer between two diamond weave layers, which works well and soaks up plenty of water. The MF4 was the easiest to wipe across the car's wet bodywork, and its thin construction had other benefits - wringing it out was a piece of cake, and it was easy to fold. Unlike some other products here, it even worked well when it was wet. The price is still fairly affordable, too.
Angelwax Dry-Ride review
Price: ~ £10Amount of water picked up: ~ 700gRating: 4.5/5
Compare the Angelwax with the Gtechniq and you'll notice similarities in their designs. It doesn't have the 'sandwich' layers but is made of the same combination of materials, and it's the same size. Its 700g water intake isn't the best on test but that figure means the Angelwax stays light and means it never gets hard to wring out all the water. We found that the Dry-Ride left a slight haze on the paintwork, although it dried quickly. The performance was on a par with the top two overall, so it finishes third in our test due to its price and water intake.
Microfiber Madness Dry Me Crazy Jr. review
Price: ~ £14Amount of water picked up: 1,300gRating: 4/5
If points for this test were awarded for name alone, the Microfiber Madness Dry Me Crazy Jr would surely get the top spot. As it happens, it's the best long-pile drying cloth we tested - it soaks up plenty of water but it's wieldy, thanks to a fairly small size of 40cm x 40cm. We were impressed with the ease and quality feel of wiping it across body panels, and even larger areas didn't cause a problem. It feels well made and should keep performing through many uses, while the accompanying zip-lock plastic bag scored extra points. It's handy for storing the cloth and keeping it clean and dust-free.
Meguiar's Supreme Drying Towel review
Price: ~ £20Amount of water picked up: 2,450gRating: 3.5/5
Meguiar's are now one of the best-known car cleaning companies in the UK, and products like its Supreme Drying Towel keep its reputation for quality intact. As the name suggests, it's a large towel, and it comes with thousands of really dense fibres that retain a huge amount of water. You won't have to wring it out so often but when you do, you'll find it a lot more effort than some of the lighter towels. Due to its size, you might also struggle wiping it across panels efficiently. A high price also prevented a better score.
For more car cleaning product tests, read our Buying Advice guides.
Best new car deals 2022: this week's top car offers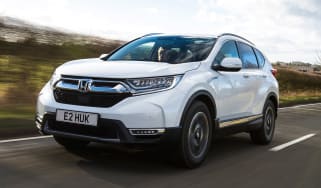 Best new car deals 2022: this week's top car offers
Top 10 best cheap-to-run cars 2022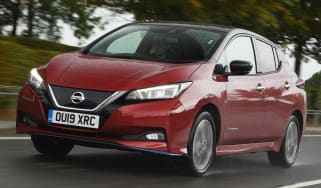 Top 10 best cheap-to-run cars 2022
It's here: all-new Range Rover Sport unveiled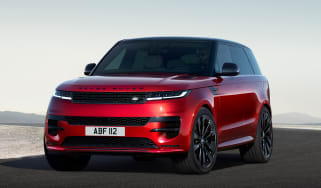 It's here: all-new Range Rover Sport unveiled