Used Honda CR-V buying guide: 2007-2012 (Mk3)
If you want a compact SUV that's reliable, practical and comfortable, a used Honda CR-V should be right at the top of your list
With the huge surge in crossover sales, it's easy to overlook models like the Honda CR-V, which ushered in a new generation of small SUVs, drove more like cars than traditional off-roaders and had low running costs to match.
Prior to the launch of the Honda (and the Toyota RAV4 several years before), SUVs were big, lumbering and heavy, intended to be robust and good off-road. The CR-V shunned that approach in favour of being easy to live with and better on tarmac than off it.
Since then, crossovers pioneered by the Nissan Qashqai have tweaked this concept and made it even more affordable and accessible, but there's still a lot to be said for the halfway-house format of the CR-V and it can make a great used buy. The Mk3 hasn't aged too badly in the style stakes, while its running costs still look affordable by today's standards.
It'd be a stretch to call the CR-V fun to drive, but there's little body lean in corners and passengers will enjoy the spacious interior with great visibility. This is helped by a reasonably tall driving position and large windows, although thick rear pillars make rear parking sensors a desirable feature.
With lots of angular, shiny surfaces, the cabin isn't a paragon of attractive design, but that's not to say it isn't highly practical and very robust, which is probably more important in a car like this.
The CR-V won't be as cheap to run as a crossover, but it wins back points for interior space. It's perhaps no surprise there's plenty of room in the front, but the biggest bonus is the huge amount of space in the back. The rear seats can slide forwards and backwards to make the boot larger or improve legroom, and recline for better comfort on long journeys. Rear passengers will be a lot happier than in the Qashqai, and the CR-V's 556-litre boot is larger than the Nissan's, too.
Every Mk3 CR-V is fitted with four-wheel drive, which is effectively front-wheel drive until it senses a loss of grip, at which point it sends power to the rear wheels. Traction is therefore very good if the road is slippery, but fuel economy doesn't take a huge hit. Other contenders to consider if you're looking for a CR-V include the Toyota RAV4, Nissan X-Trail and Ford Kuga, which all offer a mix of sharp road manners, plenty of kit and the ability to go off-road occasionally.
What is the best Honda CR-V Mk3 version?
There's never been a huge engine range, with just a 2.2-litre diesel producing 138bhp and a 148bhp 2.0-litre petrol available at launch, both coming with a manual gearbox as standard (the petrol could also come with automatic transmission). A model update in 2010 brought a new look for the nose, new alloy wheel designs and a subtle interior makeover. The name of the diesel changed from i-CTDi to i-DTEC, but it wasn't just the badge that was different: power increased to 148bhp and you could now get the diesel with a five-speed automatic, too.
As with most cars, you should choose your CR-V engine mainly based on how many miles you're likely to drive, with the diesel better the further you travel each year. This is particularly important as the diesel's particulate filter (DPF) requires the occasional longer journey to clear properly and failing to do this can cause expensive issues. Diesels tend to cost more than petrols, so if you only plan shorter trips, it may make more sense to pick up a 2.0-litre for a good price.
The CR-V's automatic gearbox is smooth enough, but ponderous to change gears and nowhere near as impressive as more modern automatics. This fact, along with its hit on running costs, means we'd recommend sticking with the manual.
Just three trim levels were available: SE is fitted with air-conditioning, a steering wheel with various functions and electric front and rear windows, while the ES added alloy wheels, parking sensors, climate control and tinted windows, making it a lot more desirable. The range-topping EX was far more luxurious, with heated leather seats, satellite navigation, an enhanced stereo, a reversing camera and a panoramic sunroof. It's worth noting, however, that its stylish 18-inch alloy wheels make the ride firmer and if you get a puncture its tyres are more expensive to replace.
Prices for an early CR-V start from around £4,000, which will get you a high-mileage SE car, but if your budget allows, you'd ideally want to look for a diesel CR-V with a manual gearbox, and a five-year old example should cost around £10,000 with 60,000 miles on the clock.
Running costs & parts
Despite using a 'part-time' four-wheel-drive setup, the CR-V still looks fairly expensive to run now we're used to front-wheel-drive crossovers with 'downsized' engines. The CR-V diesel gets 43mpg (39mpg if an automatic is fitted) and costs a fairly substantial £210 a year in road tax. The petrol is worse again, managing around 34mpg and costing £270 a year in tax – figures most new hot hatchbacks can beat.
Servicing is required once a year or every 12,500 miles, depending on which happens soonest, costing around £195 to £265 for the petrol and £215 to £285 for the diesel model. Used buyers should be aware Honda dealers offer a small discount for cars over three years old, saving up to £40 depending on the service being carried out. You won't need to worry about expensive cambelt changes, as all Honda CR-V engines are chain-driven.
Other expenses to budget for include fresh brake fluid and air-conditioning maintenance every three years, costing around £50 each. When the brakes need attention, a set of front discs costs roughly £60, with new front pads coming in at around £145, although these can be cheaper at non-franchised garages.
Honda CR-V Mk3: what to look out for
A 125th-place finish out of 150 models in our 2016 Driver Power customer satisfaction poll may seem poor, but older models tend not to do well in this survey, and overall the CR-V is a tough SUV with a good reliability record.
There are some things to watch out for however: make sure to check for rear light clusters that look foggy inside, as water ingress is quite common. Flat batteries can also be an issue, likely to be caused by the ignition switch still drawing current when the car is left sitting. During a test drive, ensure the CR-V doesn't pull to the left or judder in tight corners, as these can be symptoms of a steering issue.
Air-conditioning compressors can break, so ensure the air blows as cold as you'd expect. Also check the door handles for flaking silver paint and try to look under the car with a torch to spot any dings that could have been inflicted off-road. While the CR-V has four-wheel drive, it's mainly intended for improved traction in poor conditions, so there isn't a great deal of ground clearance.
The CR-V has been the subject of three recalls, with the first for cars built between November 2009 and January 2010 to address a potential fuel leak, which was again the cause of a recall for diesel cars built from August to October 2010. Lastly, CR-Vs built from June 2008 until June 2010 were recalled for possible power-steering failure. Ensure all remedial work has been done if the CR-V you're looking to buy is affected, but don't let these recalls put you off, as most models are recalled many more times than this.
Engine management light: top 5 causes of amber engine warning light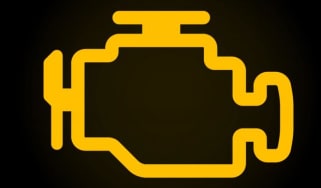 Engine management light: top 5 causes of amber engine warning light
Top 10 cheapest electric cars 2022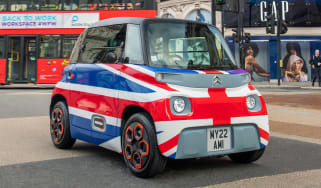 Top 10 cheapest electric cars 2022
Top 10 best electric SUVs 2022
Top 10 best electric SUVs 2022