Used Honda Civic buying guide: 2005-2012 (Mk8)
With good examples available at low prices, the unmistakable Mk8 Honda Civic still has much to recommend it
When it was first launched in 2005, the eighth generation of Honda Civic hatchback was one of the most distinctive-looking cars on the road. And while it's become a familiar sight since then, its pointy, geometric looks still haven't really dulled.
Incredibly, the 10th-generation civic is now on sale and several years have passed since the last Mk8 rolled off the production line. However, although it's no longer cutting edge, Honda's stylish compact family car still has plenty of appeal.
It's a remarkably practical car – if the sensibly sized boot is insufficient, the rear seat base can be folded away to turn the rear passenger area into an additional load space. It's a great car to drive, too. There are a few pitfalls with the Mk8 Civic to be aware of, but prices are low and the triangle-inspired hatchback makes a great used buy today.
Honda Civic Mk8 history
Representing a major shift in style from the more conventional Mk7, the eighth generation of Honda Civic was launched in the UK in September 2005. It was initially available in five-door hatchback form only, with a 1.4 or 1.8-litre petrol or a 2.2-litre i-CTDi diesel engine. An IMA hybrid model was introduced in January 2006 and was the only Mk8 Civic to be sold in the UK with a four-door saloon body.
A sporty three-door 1.8-litre petrol or 2.2-litre diesel Type S was launched in January 2007 as a precursor to the Type R that enthusiasts had been feverishly waiting for. The latter arrived in March 2007 and boasted a powerful 2.0-litre VTEC petrol engine.
In Autumn 2009 a facelift introduced a more fuel-efficient 1.4-litre i-VTEC petrol engine and an improved i-Shift semi-automatic gearbox, together with subtle tweaks to the Civic's styling. At the same time, a more lavishly equipped Civic Si was introduced.
Which is the best Mk8 Honda Civic model for me?
Apart from the original 1.4-litre petrol engine, which isn't really in its element on the motorway or on long-distance journeys, any engine from the Civic range impresses. The 2.2-litre diesel is the best choice if you often spend all day on the road, while lower-mileage drivers will enjoy the responsive 1.8-litre petrol. If you're in the market for an automatic it's worth trying the i-Shift gearbox, but many find it rather jerky in operation.
The only version to not have air-conditioning was the S and it's less sought-after – and therefore cheaper to buy – than other models in the range. The Type R is one of the more affordable fast Hondas, because many enthusiasts saw it as a little less sharp and responsive than its predecessor. It remains a hoot to drive, although its firm ride won't suit everybody.
If there's one area that the Civic is shown up by its Vauxhall Astra and Ford Focus rivals, it's in rear-seat comfort. The windows for back-seat passengers are small and so claustrophobia can set in. However, neither the Ford nor the Vauxhall can boast the Civic's 'magic' rear seat party piece that provides extra space if you need to move heavy, bulky objects.
Around two-thirds of all Honda Civics are petrol-engined and most of these will have been privately owned by low-mileage drivers. There are a few extremely high-mileage early diesel cars for sale at very low prices, but a full service history is essential for any car you consider buying.
Running costs, maintenance and parts
The Civic Mk8 requires a service every year or 12,500 miles. A service on a diesel Civic costs between £215 and £365, with petrol cars costing from £199 to £345. All engines have chain-driven camshafts, so there's no cambelt change to worry about, but you'll need to budget for a brake fluid change every three years at £40 a time.
Partnership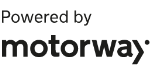 Need to sell your car?
Find your best offer from over 5,000+ dealers. It's that easy.
Recharging the air-conditioning costs £80 and the system is checked every two years. The engine coolant also needs changing every five years or 62,500 miles on a diesel car or every ten years or 125,000 miles on petrol cars. It costs £80.
All models can return decent economy, with only the rather specialist Type R dropping to less frugal levels, at 31mpg. Expect 42mpg from the 1.8-litre petrol and at least 53mpg from the diesels.
The hybrid IMA version is rated at 61mpg, but actual fuel consumption can vary dramatically depending on how the car is driven.
What to look out for
Though the reliability record of the Mk8 Civic wasn't as impressive as might have been expected, most of the issues that let it down have been addressed by now. However, a full Honda service history is definitely a good sign that a car should offer you years of faithful service.
If you notice condensation inside the headlamps, this is often caused by failure of the headlamp seals. If replacing the seals doesn't remedy the situation, a replacement headlamp may be required.
The front foglamps, mounted in the front bumper, are easily damaged by impacts from stones. These can be expensive to replace, so a cracked lens should be reflected in the price.
The Honda badge on the front grille isn't available without replacing the entire grille, so make sure it isn't missing or broken.
If the interior of the boot is damp, this can be a sign that the rear window seals are defective and allowing water to seep into the car. Replacing these is a job best performed by a Honda workshop.
Recalls
It may be galling to consider that the Honda Civic Mk8 has been the subject of a total of 10 recalls, which rather flies in the face of Honda's reputation for reliable cars. However, it's also a sign that Honda takes the welfare of its customers seriously. A Honda dealership will be able to verify that any necessary recall work has been performed.
Many of the recalls concerned early cars, with steering power assistance, handbrake and engine stalling issues. The IMA hybrid had a gear selector issue and the Type R was also recalled for wiring short-circuits.
Alternatives
Of the enormous choice of small family cars available, all have individual appeal. If reliability is more important than any other factor, the Toyota Auris may be just what you're looking for. It can't offer anything approaching a fun driving experience though, so if that's what you're after, a Ford Focus should be high on your shortlist.
A Volkswagen Golf is more expensive, but very well built and imbued with a certain class, while the often-overlooked Mazda3 offers a blend of reliability and quality, as well as driving fun (thanks to sharing components with the Ford Focus), so it makes for an interesting alternative choice.
Verdict
When our sister publication Auto Express first delivered a verdict on the Mk8 Honda Civic in 2006, it was named Best Compact Family Car of that year. A decade later, much of the reasoning still remains true.
Its distinctiveness inside and out, the excellent engines and long equipment list make the Civic a great car to live with. The only fly in the ointment is that the handling of the car is slightly limited by the basic suspension design which makes that unique folding rear seat possible.
Soon after it was launched, the Honda Civic placed fourth out of 150 cars in our 2007 Driver Power survey, although it did gradually slip down the rankings following criticism of its ride quality and driving experience, dropping to 68th place by 2012. However, practicality was always praised.
So if driving fun isn't your number-one priority, you might well want to consider one of these Civics as your next family car.