Used Audi TT buying guide: 2006-2015 (Mk2)
More reasonably priced than ever, the second-generation Audi TT is a desirable sports car you can drive every day
When Audi launched the original Audi TT coupe back in 1999, it instantly became a sports car to be reckoned with, thanks to its stunning looks and luxurious interior. Not only was it well designed, but the TT also offered accessible performance, being as enjoyable on the way to the shops as it was on a country lane.
The Mk2 only enhanced these characteristics, with even better handling, more powerful engines and improved technology. Thanks to the arrival of a third-generation TT in 2014, more used Mk2 TTs have become available, making it possible to get hold of a sports-car bargain. Our guide will help you learn everything you need to know to find the best Mk2 Audi TT to fit your needs.
Three-year-old TTs are likely to cost between £15,000 and £25,000 depending on specification.
Audi TT Mk2 history
Arriving in the UK in April 2006, the second-generation Audi TT was first available as a coupe, with a choice of a petrol 2.0-litre TFSI engine (shared with the Golf GTI) or a powerful 3.2-litre V6. Fans of the convertible TT Roadster didn't have long to wait, with the model arriving at the end of the year.
At the start of 2008, a TTS coupe and Roadster arrived in showrooms, boosting performance with a 268bhp version of the 2.0-litre petrol engine and enhanced suspension for sportier handling. At the opposite end of the spectrum, a diesel arrived in February 2008, becoming an instant sales success thanks to its flexible power delivery and impressive economy – making it particularly popular with company-car drivers.
Spring 2009 saw the arrival of an entry-level petrol TT, fitted with a 1.8-litre engine producing 158bhp and front-wheel drive, making Audi's sports car even more affordable. At the opposite end of the range, a 335bhp 2.5-litre RS model went on sale five months later, with the ultimate 355bhp version, the RS Plus, being released in April 2012.
The Audi TT range was updated in 2012; technical revisions reduced the CO2 emissions figures while extra options were made available. To mark the changes, the exterior of the TT received some subtle changes to the lights and some styling parts.
Which is the best Mk2 Audi TT model for me?
Choosing the right TT for you will come down to whether you place more importance in running costs or performance. Rest assured, though – none of the TTs were ever underpowered or sluggish.
The specification level on the Audi TT varies dramatically between cars, reflecting which options were chosen by the buyer from the lengthy list when it was first ordered. Some optional extras were extremely costly. An Audi dealer will be able to determine which features were fitted to a car by looking up its Vehicle Identification Number (VIN).
The quattro four-wheel drive system was standard equipment on the most powerful models and optional on some others. The 1.8-litre car was only available with front-wheel drive. Even this least powerful engine has plenty of power for a spirited drive and the 2.0-litre engines are very fast indeed. The tuned 2.0-litre TTS and 2.5-litre TT RS offer more power than anybody really needs on a daily basis – though this is central to their appeal.
Partnership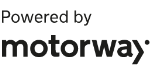 Need to sell your car?
Find your best offer from over 5,000+ dealers. It's that easy.
Every TT has an electronic stability programme, alloy wheels, climate-control and electric mirrors and windows. The Sport trim features 17-inch alloy wheels and an upgraded stereo, while S line specification adds sportier-looking trim parts inside and out, 18-inch alloy wheels, lowered sports suspension, xenon headlamps and a multi-function steering wheel with controls for the stereo and Bluetooth features. A Black Edition was available and came with a premium sound system and a unique styling kit, complete with 19-inch alloy wheels.
Early 2.0-litre TFSI or 3.2-litre V6 cars with high mileages are the cheapest to buy, and evidence of proper maintenance is more important than low mileage on these cars.
Around one in four TTs are diesel, automatic or Roadster models, which are a little more valuable than regular TTs. TTS models are rather more expensive, but their values are very sensitive to condition and history. The rare and sought-after RS has held its value well with coupe models generally being worth more than Roadster models.
Running costs, maintenance and parts
An Audi TT should not be bought with the expectation that it can be run on a budget. Though they can be quite economical, they are designed to offer high performance and both this and reliability will suffer if corners are cut on maintenance and servicing.
The majority of TT models have been set from the supplying dealership with variable servicing, which means intervals of up to 19,000 miles or two years, whichever comes first. A TT with an engine no bigger than 2.0-litres will cost £164 for a minor service or £319 for a major service.
Other costs to budget for include cam-belt replacement on 2.0-litre and diesel engined cars. This is due every five years or 75,000 miles, whichever happens first. It costs £455 if the car is over three years old. The air-conditioning system will need its refrigerant gas recharged every two years, and the same is the case with the brake fluid. These two operations are £80 and £60 respectively.
What to look out for
Assuming maintenance has been carried out properly and to the Audi servicing schedule, the Mk2 Audi TT should be a largely trouble-free car. There are some niggling faults, though, which are commonly seen on used TTs.
The window regulator mechanism can sometimes fail on early cars, causing either of the side windows to refuse to go up or down. Sometimes this happens with no warning, though it often creaks loudly for a while first.
The bases of the front seats are known to often go rather saggy, particularly cars with leather trim. Some later cars were fixed under warranty for this issue.
If the car wasn't ordered from the factory with parking sensors, it may have had aftermarket items fitted, which weren't manufactured by Audi. Aftermarket systems tend to be less reliable and less effective than the factory items.
Headlamp units frequently mist with condensation, particularly xenon units and especially in cold weather or if the car has just been washed. There is no solution for this and it's something that can be lived with without any detriment to the performance of the headlamps.
Recalls
There have been three recalls issued for the Mk2 Audi TT. The first was announced in March 2008 and concerned cars built in January and February 2007 relating to a piece of interior trim which could become detached in the event of an accident.
The second recall was for TT RS models built between May and July 2009, which were found to have potential for failure in the brake servo. The most recent recall was in December 2009 and concerned cars built between September 2008 and August 2009 and fitted with DSG automatic transmissions. The recall changed programming in the gearbox control system to prevent a potential loss of drive.
Alternatives
If you're looking at an Audi TT, other cars that may be worth considering include the Porsche Boxster. This is a more expensive option, and service history really is of paramount importance, but it has incredible build quality and is one of the best cars to drive at any price.
The BMW Z4 is also fantastic to drive and the Mk2 version, available from 2009 onwards, benefitted from an electric folding roof. It's also stylish and beautifully made - both of which are true of the Mercedes SLK. The Volkswagen Scirocco is also worth considering if practicality is important and you don't need a convertible roof.
The wild-card choice is the Honda S2000 which, though fairly impractical, ranks as one of the very best roadsters to drive. It's reliable, too, and offers excellent value for money.
Verdict
The Audi TT is one of the more sensible sports car buys out there – though do be wary of examples that show signs of neglect by previous owners. Walk away if you have any doubts as to the way the car has been looked after; there are plenty more to choose from.
The Audi TT hasn't scored at all well in our yearly Driver Power surveys, coming 143rd out of 150 cars in our 2016 survey. It was rated well for performance, handling and ease-of-driving, but did badly in practicality, running costs and came bottom of the list for seat comfort.
However, if you can find one that you're happy with, you're sure to find the TT rewarding to own and a joy to look at.
Visit our sister site BuyaCar for the latest used Audi TT prices and deals.