Used SEAT Leon buying guide: 2005-2013 (Mk2)
A versatile hatchback body, stylish design and fun handling make the Mk2 SEAT Leon an attractive used proposition
The original SEAT Leon won a loyal following when buyers realised it was more fun and youthful than the Volkswagen Golf it was based on. The second-generation Leon continued this trend, but with a bold new design offering even more style and added practicality.
With unique and curvaceous styling, it looked like nothing else and received praise for offering handling good enough to back up its sporty looks. Available in bright colours, it stood out among peers like the Ford Focus, Vauxhall Astra and the conservative VW Golf, making for an exciting option.
Its appeal hasn't faded and the arrival of a third-generation Leon with a less daring design means the Mk2 still holds a strong appeal. The new Leon also means there are more examples of the older model coming on to the used market, improving choice and bringing down prices.
Read our buyer's guide to find the right SEAT Leon for you. Visit our sister site BuyaCar for the latest used SEAT Leon prices and deals.
Mk2 SEAT Leon history
The second all-new version of the Leon arrived in August 2005, initially with 1.6 or 2.0-litre FSI petrol engines and 1.9 or 2.0-litre TDI diesels. A few months later, a powerful 182bhp 2.0-litre TFSI Sport petrol also arrived.
It wasn't top dog for long, though, with 2006 seeing the introduction of the sporty FR model with a 2.0-litre TDI and 168bhp or a similar 198bhp 2.0-litre TFSI petrol engine to the one fitted in the Golf GTI hot hatchback. SEAT didn't stop there, giving performance fans a 237bhp Cupra version of the 2.0-litre in time for Christmas.
A choice of far more economical Leons arrived during 2008; first was a 123bhp 1.4-litre TSI petrol engine in March, with an ultra-frugal 1.9-litre TDI Ecomotive diesel appearing four months later. It initially claimed CO2 emissions of 119g/km, but these were reduced to just 99g/km during the summer of 2010.
The summer of 2009 saw the Leon undergo a mid-life update, introducing revised styling, a new range of trim levels and improved rear visibility thanks to an enlarged tailgate window. November 2010 brought a 138bhp 2.0-litre TDI diesel to the line-up and the Leon remained in production until the slightly more restrained Mk3 was introduced in 2013.
Which is the best Mk2 SEAT Leon model for me?
With the Leon having been kept up to date carefully during a production run of almost eight years, there's a huge amount of variety on the used market, although the wide variety of engines and trim levels can be confusing.
Initially the range consisted of Essence, Reference, Stylance, Sport and Reference Sport models. In summer 2009, these designations were simplified, becoming S, S Emocion, SE and Sport, with the sporty FR, Cupra and Cupra R joining at the top of the range.
None of the engines are bad, although the 1.6-litre petrol is a little underwhelming, while the 1.9-litre TDI diesel feels a little old-fashioned compared to the much better 2.0-litre TDI.
Essence and Reference models are equipped with electric front windows and remote central locking. Air-conditioning is added by Emocion spec, which also includes alloy wheels. Stylance models feature climate control, electric rear windows and cruise control. The Sport model has rear parking sensors as standard. It's worth noting that the sporty Leon models have a firmer ride than the rest of the range, although all cars built from 2009 received an improved suspension design.
Partnership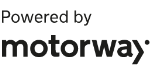 Need to sell your car?
Find your best offer from over 5,000+ dealers. It's that easy.
Leons fitted with the smaller petrol engines or lower specifications are less desirable and high mileages compound this, bringing prices down. However, a high mileage, low-spec Leon can still make an appealing low-cost workhorse. It's not unusual to find a Leon that has lived on the motorway and chalked up 120,000 miles or more.
About three-quarters of all Leons have diesel engines under the bonnet, but only one in 10 has an automatic gearbox.
Running costs, maintenance and parts
The 1.6-litre Ecomotive diesel is the economy champion, returning over 67mpg with low emissions – some models are road-tax-exempt – with all diesels able to easily crack 50mpg with a manual gearbox. The 1.2-litre petrol, in Ecomotive form, can return 54mpg, while the least economical 2.0-litre TFSI can still achieve at least 34mpg.
Insurance groupings start at 9 for the 1.6-litre petrol and rise to group 32 for the fastest models. The popular 2.0-litre TDI diesel models are in group 19.
A Leon will need a service every 12 months or 10,000 miles, with workshop visits alternating between minor and major. Fixed-price servicing is offered by SEAT dealers on all models and visits will cost between £170 and £280. Online service bookings also add Europe-wide breakdown cover as a complementary benefit.
All diesels, along with 2.0-litre petrol engines, have a cambelt, which will need replacement every five years, or between 80,000 and 144,000 miles depending on the model. The job costs around £330 on a petrol Leon and a little more on a diesel; it's wise to change the water pump at the same time – a £130 job. The brake fluid will require renewal every second year and it's advised that the air-conditioning be serviced at similar intervals. These works are around £60 and £70 respectively.
What to look out for
The Leon is based on tried-and-tested technology shared with other cars from the Volkswagen Group and is relatively robust . There are some common issues, though, that potential buyers would be wise to look out for.
Open the tailgate to search for signs of water ingress. If there's dampness around the lining or carpet around the offside of the luggage compartment, this may point to the feed tube for the rear wiper having become detached, a relatively easy fault to put right but one that can cause electrical faults if not rectified.
If the tailgate isn't staying raised, this may be due to worn-out gas struts, which don't seem to last very long on the Leon.
Condensation can build up over time in the rear light clusters if the seals have become porous and this can become more obvious when the car has recently been washed. Replacement seals will resolve this, a straightforward repair.
The front wipers have an interlock that prevents them operating if the bonnet is open, and if a wire comes adrift from the bonnet lock, they'll fail to operate. Check that they operate and that all wiring is firmly attached.
Steer clear of cars with ABS or ESP system warnings on the dashboard. This often points to failure of the pump for the anti-lock brakes – a pricey repair to perform.
Leon paintwork can easily tarnish and Luna Grey seems to be more prone to scratches and surface imperfections than any other colour.
Recalls
The Leon Mk2 has been recalled twice. The first time was in November 2009, affecting cars manufactured from September 2008 to August 2009 equipped with the six-speed DSG transmission. It focused on a sensor within the gearbox that could read incorrectly, deploying the clutch and causing a loss of drive.
In December 2011, a small recall programme was announced affecting 65 cars built in 2009 (including Leons and the larger but closely related Altea) fitted with the 2.0-litre TDI diesel engine, amid fears of a potential fuel leak.
Alternatives
The most obvious rivals to the Leon are the Ford Focus and Vauxhall Astra. Both of these were available in three or five-door hatchback form, or as an estate or coupe-cabrio. Of these, the Focus is the more rewarding driver's car.
If you're a fan of the Leon's sharp lines, the Honda Civic is similarly design-led. It was available in hatchback form only and is a very well built car indeed. For all-round appeal the Kia Cee'd may not seem very aspirational, but is very hard to fault as a family car. It's even fun to drive.
The Renault Megane has always been a popular choice, but there are question marks over reliability on older models of that car, as well as the Peugeot 307 and Citroen C4. Of course, an evergreen rival is the Volkswagen Golf, which shares many of its engines with the Leon. It's deservedly popular, but does tend to be rather more expensive on a like-for-like basis.
Verdict
With the car being discontinued in 2013, the last appearance the Mk2 SEAT Leon made in our annual Driver Power owner satisfaction survey was in 2015. It managed a poor 192nd-place finish, which put it only eighth from last place overall.
However, that doesn't automatically make it a bad buy as a used car; the tempting value for money that early examples offer would be enough to offset many other criticisms, and contemporary reviews painted the Leon in a very positive light when it was new.
With Mk2 Leons now selling for a fraction of their original price when new, they look even more attractive.
Tesla Cybertruck finally delivered: specs, prices and UK availability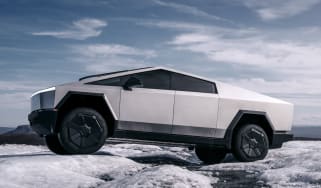 Tesla Cybertruck finally delivered: specs, prices and UK availability
Engine management light: top 5 causes of amber engine warning light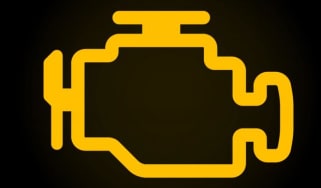 Engine management light: top 5 causes of amber engine warning light
Best new car deals 2023: this week's top car offers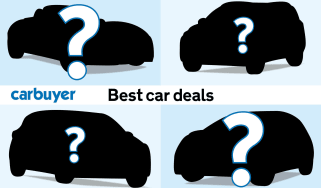 Best new car deals 2023: this week's top car offers