Used Mercedes E-Class buying guide: 2009-2016 (Mk4)
If the luxury of a large executive saloon appeals to you, the Mercedes E-Class should definitely be on your used-car shopping list
Few cars have the badge pedigree of the Mercedes E-Class and the fourth-generation (also referred to as the W212) ticks all the boxes you'd expect a big luxury saloon to. It's soothing to drive, well appointed and has an exclusive image. The sheer size of the E-Class and long roster of safety equipment also make it feel very reassuring to travel in. Large saloon cars are also prone to steep depreciation, so it can be easier to get hold of a used example than you might expect.
The fact the W212 has now been replaced by an all-new model should also work in your favour, as more used examples become available on the market and interest in the older model reduces. The E-Class isn't as involving to drive as the BMW 5 Series or Jaguar XF, but Mercedes has long taken a slightly different approach, instead prioritising comfort and refinement, and some of the diesel engines are impressively frugal.
Drop into the front seat and the dashboard is best described as conservative, with angular proportions and sturdy materials. It lacks some of the flair of newer cars, but everything is logical and looks designed to stand the test of time. Legroom and headroom in the back seats are adequate for tall passengers and there's a generous 540-litre boot. Split-folding rear seats aren't fitted to every E-Class, though, so make sure to check if this is a feature you require for loading bulkier items. Alternatively, choose the E-Class Estate, where they were standard and you get 60 litres more luggage space. Some argue the estate's exterior design is more attractive, too.
Mercedes E-Class: history
First launched in mid-2009, the fourth-generation E-Class was initially available in saloon and coupe bodystyles before the estate arrived hot on its heels. In typical Mercedes fashion, no less than eight engines were available, split equally between diesel and petrol. The latter offered good performance higher up the range, being badged E200, E250, E350 and E500 CGI, with the 5.5-litre E500 V8 offering huge speed. Perhaps unsurprisingly, they were also thirstier and cost more to tax than the diesels and only sold in small numbers as a result.
Diesel E-Class Estates and saloons outsold their petrol counterparts almost tenfold, so finding a used E200, E220, E250 or E350 CDI is a far simpler affair. The diesel-electric E300 CDI BlueTEC hybrid isn't as smooth or popular as the conventional diesels, but it's impressively economical nonetheless.
As you might expect, the majority of E-Classes were ordered with an automatic gearbox. A manual was offered with the less powerful petrol and diesel engines, but this isn't that nice to use, gives the E-Class a less relaxing driving experience and can make selling one a tricky and time-consuming endeavour.
Three trim levels were offered at launch and each came with its own suspension setup: SE cars are reasonably comfortable and have heated seats clad in Artico synthetic leather, all-round parking sensors, alloy wheels and Bluetooth connectivity. Avantgarde cars have more comfortable suspension, genuine leather upholstery and bright xenon lights, while Sport trim topped the range with an assertive bodykit and steering-wheel shift paddles for the gearbox, although the stiff suspension this version includes is at odds with the E-Class' laid-back character.
A major facelift was unveiled at the start of 2013, which gave the E-Class a significantly more modern-looking front end and extra safety equipment. The interior also benefitted from quality and equipment upgrades, but the overall design remained similar. SE and AMG Sport replaced the previous trims, while AMG Line and AMG Night Edition appeared as production neared its end.
Partnership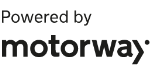 Need to sell your car?
Find your best offer from over 5,000+ dealers. It's that easy.
The 525bhp E63 AMG performance saloon should be considered something of a standalone model, as should the Coupe and Cabriolet.
Mercedes E-Class: running costs
While the E-Class' petrol engines (save the E500) are reasonably economical, returning around 40mpg and costing £135-190 in road tax, the diesels are significantly cheaper to run in the real world. The E220 and E250 CDIs have to work less hard than the entry-level E200 CDI and are slightly more efficient as a result – although all return about 56mpg. The seriously swift E350 CDI diesel is about 10mpg less efficient, though.
Road tax for the diesels ranges from £30 for E220 CDIs to £190 for the E350 CDI. Late-model E220 CDI diesels can manage over 70mpg and cost just £20 a year to tax. Expect insurance costs to be above average, as the E-Class sits in groups 29-43 out of 50 – although most are in groups 33-36.
Services are required annually or every 12,500 miles, and alternate between minor and major. Budget £250-270 for a minor and £380-400 for a major, with diesels being slightly more expensive. All the engines are chain-driven, so there's no cambelt to worry about changing. The air-conditioning needs TLC every year, while the brake fluid requires replenishment every two years: budget around £80 for both these jobs.
Mercedes asks roughly £75 for a set of brake pads and £140 or so for discs, however independent garages may well be able to undercut these prices.
What is the best Mercedes E-Class version?
Unquestionably a diesel with an automatic gearbox. Beyond that, be aware that the four-cylinder diesels are a little noisy. The six-cylinder E350 CDI is the smoothest (as well as being the most powerful), even if it's not the most economical.
Speaking of economy, higher trim levels come with larger alloy wheels, which affect CO2 emissions and fuel economy slightly. Be sure to check you get on with the stiffer suspension fitted to the Sport and AMG-badged cars and hunt out genuine leather if you can. Mercedes' synthetic Artico leather is impressively durable and nice enough, but there's an argument to say that if you're splurging on an E-Class, you might as well have the real deal.
Mercedes E-Class: what to look out for
Considering it's a large and complex car, the E-Class has a pretty decent record for reliability, coming 57th out of 150 cars in this area in our 2016 Driver Power customer satisfaction survey.
Check the condition of the alloys carefully, as they can be prone to corrosion – budget £100 a wheel for refurbishment and haggle for a commensurate deduction if the car looks sound aside from this.
Listen and feel carefully for any hesitation or juddering from the diesels, as injectors are a known weak spot and costly to replace.
Rather less impressive than the E-Class' durability are the number of recalls it's been subject to – although you may wish to be charitable and view this as being down to the E-Class' vast range and Mercedes' diligence.
Fuel, oil and power-steering leaks were responsible for five of these recalls, while E-Classes built between November 2010 and April 2011 can suffer from power steering failure. Coupes made between April and June 2012 have an airbag that may not deploy properly, while loose under-bonnet insulation can pose a potential fire risk with models made from July 2012 to the end of 2014.
Finally, a cracked air hose can potentially cause the engine to lose power or cut out in cars built from August to December 2011. Contact a Mercedes dealer to see if a car you're looking at (or have bought) is affected by any recalls, and consult the DVSA's online recall checker for more information.
Alternatives:
The Audi A6 has a subtler image that you may prefer, so make your way over to our used A6 buying guide to read more. The BMW 5 Series is more involving to drive, although that's not to say it's a 'better' car, as many prefer the insulating and relaxing nature of the E-Class.
The Jaguar XF saloon and Jaguar XF Sportbrake estate are also well worth considering, as is the hybrid Lexus GS – although this is significantly less enjoyable to drive, even if it's very quiet and luxurious.
New 2024 Porsche Panamera – new looks, interior, and Turbo E-Hybrid model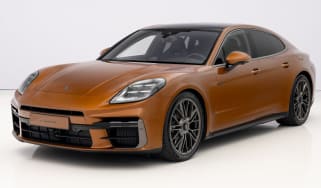 New 2024 Porsche Panamera – new looks, interior, and Turbo E-Hybrid model
Best new car deals 2023: this week's top car offers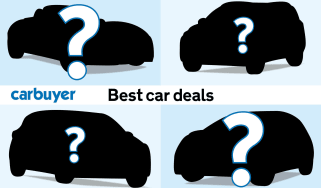 Best new car deals 2023: this week's top car offers
Toyota Yaris Cross updated for 2024 – new tech, trim and hybrid option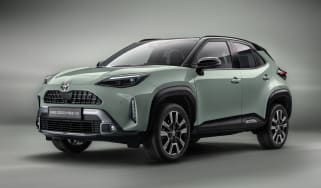 Toyota Yaris Cross updated for 2024 – new tech, trim and hybrid option