Used Audi A6 buying guide: 2011-2018 (Mk4)
Subtle luxury comes as standard with the Audi A6 and the substantial depreciation that hits big secondhand saloons adds further appeal
You'll need over £30,000 if you want a new Audi A6, but buying used will see you paying substantially less. While mid-size executive saloons like the Audi A4 and BMW 3 Series tend to hold their value relatively well, that's not generally the case with their bigger brothers, as used buyers are put off by running costs that are perceived to be higher and large SUVs are seen as more desirable at this end of the market.
The Audi A6 is one of the more accomplished large executive saloons out there. It has many strengths, chief among which is its luxurious and fastidiously built interior, which cossets and impresses in equal measure. True, the BMW 5 Series has a reputation for being more of a driver's car, but the A6 is still enjoyable to drive, being a sublimely quiet motorway cruiser and a competent A and B-road companion.
You'll find plenty of space in the A6 wherever you sit, while the 530-litre boot and standard split-folding rear seats (an option on some other cars in this class) mean the practicality boxes are neatly ticked. Audi's popular quattro four-wheel-drive system adds extra grip and helps the more potent engines put their power down more effectively.
Audi A6: history
This generation of the A6 saloon was introduced in March 2011 and early buyers were able to choose from a 296bhp 3.0-litre petrol engine or three diesels: a 175bhp 2.0-litre and a 3.0-litre available with 215 or 242bhp. The vast majority of A6s sold were diesels, with the 3.0-litre engines generally being paired with an automatic gearbox and the 2.0-litre being more popular with a manual.
The A6 Avant estate arrived in November of the same year with the same engine line-up; it cost roughly £2,000 more than the saloon, and while this price differential has shrunk somewhat on the used market, second-hand Avants continue to command a premium over saloons. The 415bhp 4.0-litre petrol-engined S6 and a powerful twin turbocharged 316bhp 3.0-litre diesel (known as the BiTDI) arrived at the same time.
Four-wheel drive was initially standard with the 3.0-litre petrol and the most powerful diesel and not available with the 2.0-litre diesel, although later cars could be specified with more flexibility.
Audi's trim range is nice and simple: SE was the cheapest offering and this includes leather seats, cruise control and automatic lights and wipers, as well as an infotainment system complete with sat nav, a 10-speaker stereo, Bluetooth connectivity and DAB digital radio.
Next up was S line, which cost roughly £2,000 more and got you larger 18-inch alloy wheels, an upgraded stereo, sports seats with plusher leather, sports suspension, xenon headlights and the S line bodykit. Black Edition trim came along in November 2012 and includes 20-inch alloy wheels, sports suspension and plenty of gloss-black trim, inside and out.
In October 2013, a 204bhp version of the 3.0-litre diesel engine was offered, followed four months later by the economy-focused 187bhp 2.0-litre 'Ultra' diesel, which replaced the 175bhp 2.0-litre diesel. November 2014 saw the A6 receive a mid-life facelift: this improved fuel economy and brought interior and exterior styling upgrades, while further equipment enhancements came along in the summer of 2016.
The 2.0-litre diesel and 204bhp 3.0-litre diesels come with a CVT (continuously variable transmission) gearbox when in automatic form. Audi calls this 'Multitronic', and although it's better than many CVT automatics, it's still not as nice to use as the S tronic auto found in more powerful self-shifting A6s.
Audi A6: running costs
Aside from the performance-orientated S6 and RS6, the only petrol A6 comes with a turbocharged 3.0-litre engine. This is as thirsty as you'd expect, returning around 34mpg (if you drive it very carefully) and costing £270 a year in road tax; it was such a rare choice that it's now been dropped from the A6 range.
The diesel engines are a better bet, with the standard 2.0-litres managing around 46-57mpg and costing £130-185 in road tax; the Ultra version is very impressive for a car of this size, with claimed fuel economy of 64mpg and road tax coming in at just £20 or £30 depending on what size alloy wheels are fitted.
Insurance costs are on the high side of average, with the 2.0-litre diesels sitting in groups 26-33 and the 3.0-litre petrol and diesels being classified in groups 34-39 out of 50.
The A6 has two different service schedules: fixed and variable. Those who use their cars predominantly for short trips or drive in a spirited fashion are advised to go for fixed servicing; this is required annually or every 10,000 miles. The variable schedule could see you going two years or up to 19,000 miles between regular maintenance pit stops, but we'd advise second-hand buyers to err on the side of caution and get their A6 serviced every year, however it's driven.
Servicing costs for the A6 vary depending on which engine it comes with, but budget around £160-200 for a minor service and £320-400 for a major one – assuming you use an Audi dealer's facilities. The 2.0-litre diesel engine is the only one to feature a cambelt, which requires changing every five years or 140,000 miles (whichever comes first); Audi charges around £450 for this job. An air-con service is required every two years, as is brake fluid replacement; budget £79 and £59 respectively.
Audi asks around £120 for a set of brake pads and £225 for discs, although independent garages may obviously be able to do these jobs for significantly less.
What is the best Audi A6 version?
For the lowest running costs possible, go for the A6 Ultra, although its relatively recent status means these are still relatively expensive. The 3.0-litre petrol is too thirsty to easily recommend, so if you want a fast and powerful A6, seek out the 3.0-litre BiTDI diesel, as this is a genuinely rapid and reasonably economical car.
The A6's character suits an automatic gearbox better than a manual, but other than that, buy based on budget, equipment and performance requirements – there's not a sparse trim level or underpowered engine out there. Be warned S line cars have suspension that'll be too stiff for many, while larger alloy wheels can also make things unpleasantly bumpy.
Audi A6: what to look out for
Although the A6 feels beautifully built, it's not quite as reliable as its solidity implies. Both the Multitronic and S tronic automatic gearboxes can fail on high-mileage cars and replacing these is a four-figure job.
The diesel engines can go through a fair amount of oil, so check the dipstick carefully to ensure there's plenty in the engine and it hasn't been allowed to run low; this is a good indication of a car that's been improperly cared for. Fuel gauges have been known to read empty even when the tank is full, while the electronic parking brake can fail to release; a simple software update should fix both of these faults, though.
Finally, check the rear lights carefully for any signs of water ingress, as replacement lenses are expensive.
The A6 has been recalled four times. Early A6s need their curtain airbags looking at, as these can improperly inflate – although only 11 cars were affected by this fault. Cars built between the start of 2012 and August 2014 may suffer from reduced braking performance as a result of oil getting into the system, while A6s made between April 2011 and 2012 may be susceptible to a fuel leak. Finally, some 2.0-litre diesels may need attending to due to high emissions. See the DVSA's online recall checker tool for more information.
Alternatives:
The A6's closest rivals have always been the BMW 5 Series and Mercedes E-Class. The BMW is more enjoyable to drive on winding B-roads, but some may prefer the Audi's interior. The Mercedes, on the other hand, is just as relaxing to drive as the A6, although second-hand examples will be the previous-generation E-Class, which is ever-so-slightly underwhelming inside.
Also have a look at the Jaguar XF saloon and Sportbrake estate, which are great to drive and sit in – although the XF saloon has also recently been replaced. Finally, consider the Skoda Superb: it may not have the A6's image, interior or cachet, but it has a better reputation for reliability and is significantly cheaper than the Audi.
Best new car deals 2022: this week's top car offers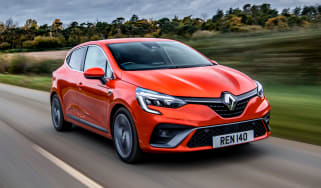 Best new car deals 2022: this week's top car offers
New electric MG4 hatch to start at £25,995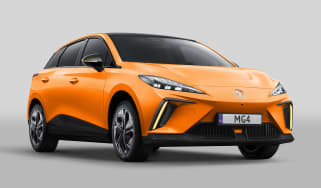 New electric MG4 hatch to start at £25,995
Kia EV4 SUV to take on the Volvo XC40 Recharge
Kia EV4 SUV to take on the Volvo XC40 Recharge