Used Kia Cee'd buying guide: 2012-2018 (Mk2)
One of the best cars yet to be offered by Kia, the Cee'd is an enticing used buy
It was with a re-badged Mazda 121 that Kia made its first tentative foray into the British car market a quarter of a century ago. Since that modest start, the Korean brand has been one of the hardest-working car makers in the world, constantly striving to improve its products. The Kia Cee'd is a showcase of just how far the marque has come in recent years.
Previously, Kia was a brand that sold on value above everything else, but with the latest Mk2 Cee'd has enough appeal to be a genuinely desirable product. It's a distinctive and confident-looking car that easily matches its Ford Focus and Vauxhall Astra rivals for style. Quality is good, too, though this has meant an increase in price, so Kia is far from the bargain-basement brand it once was.
However, its cars are still priced competitively, and now that older Mk2 Cee'ds are becoming more widely available as they're released from three-year finance contracts, well-maintained used examples are looking very attractive on the used-car market.
Follow our buyer's guide for help in finding the right Mk2 Kia Cee'd for you.
Kia Cee'd Mk2 history
The second generation of Kia Cee'd was launched in the UK in June 2012; a three-door version following in early 2013, dubbed the Pro_cee'd. Launch engine choices were 1.4 and 1.6-litre petrols or diesels, all with a six-speed manual gearbox, with an automatic option available for the bigger engines. The automatic for the 1.6-litre CRDi diesel was the traditional kind, while that for the the 1.6-litre GDi petrol was a dual-clutch transmission.
Five numeric trim levels were offered: 1, 2, 3, 4 and 4 Tech. The Cee'd SW estate was introduced in September 2012, with 1.4 or 1.6-litre diesels engines only. The sporty-looking Cee'd GT arrived in April 2014, powered by a 201bhp 1.6-litre turbocharged petrol engine.
Which is the best Kia Cee'd for me?
The 1.4 and 1.6-litre petrol engines both feel a little lacklustre – we prefer the diesels as they have a far more muscular, flexible nature. Every Cee'd is well equipped, with all models having air-conditioning that also cools the glovebox, power-adjustable heated door mirrors, electric front windows and a stereo with Bluetooth integration, controlled by a multifunction steering wheel.
The Cee'd 2 also has 16-inch alloy wheels, power-folding door mirrors, cruise control, reversing sensors and electric rear windows. The Cee'd 3 adds privacy glass and automatic headlights, as well as upgrading the air-conditioning to a dual-zone climate-control system. There's also touchscreen navigation and a reversing camera.
The Cee'd 4 features 17-inch alloy wheels, leather upholstery and a heated steering wheel, while the range-topping 4 Tech also has a panoramic glass roof, xenon headlights and front parking sensors.
The least expensive Cee'ds are likely to be the few examples that were pressed into service by company-car users and which have accrued higher mileages. The majority, though, remain within the Kia used-car programme, and there seems to be little rhyme or reason in the pricing of individual cars, whether petrol or diesel.
As a simple rule, assuming the car you're looking at is from a Kia dealer, use the brand's online search system to find the best-equipped, biggest-engined model you can afford. Smaller-engined Cee'ds have to work harder and are actually less economical than their bigger-engined counterparts. Be prepared to travel a fair distance to find the right car.
Partnership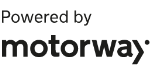 Need to sell your car?
Find your best offer from over 5,000+ dealers. It's that easy.
Only one in every five Cee'ds has a petrol engine, with the same proportion also being fitted with automatic gearboxes. About a third of all Cee'ds on the market are SW estates, which are universally more expensive than the hatchbacks.
Running costs, maintenance and parts
Choosing a smaller 1.4-litre engine can be a false economy – there's no fuel saving to be made, as the 1.6-litre petrol and diesel are both frugal, with the latter managing up to 76mpg. The only point that redeems the smaller engines is that those cars will be cheaper to insure – the 1.4-litre diesel starts in insurance group 6.
Cee'ds with the 1.6-litre turbocharged petrol engine are by far the least economical (38mpg), the most expensive to insure (group 29) and costliest to tax (£205 a year). In contrast, some of the 1.6-litre diesel models have CO2 emissions so low that they're exempt from road tax altogether.
The majority of Cee'ds were sold new with a maintenance plan that can be transferred to the second or subsequent owners. In many cases, it'll have expired, but it can be renewed at a cost determined by the mileage you cover and the duration of the plan. Your Kia dealer will be happy to discuss a plan to suit your requirements.
Every Cee'd must either serviced annually or have their variable service interval adhered to, while GT models need servicing every 10,000 miles or once a year, whichever comes first.All engines are chain-driven, so there's no cambelt change to worry about. However, the brake fluid will need to be changed every two years and the engine coolant will need draining and replacing every 10 years or 100,000 miles.
What to look out for
When you buy a Kia, you're also buying considerable peace of mind thanks to the brand's seven-year/100,000-mile warranty. It's one of the best in the business and will ensure that mechanical gremlins should be swiftly and efficiently dealt with at minimal inconvenience to yourself. There are exclusions to the coverage of the policy, though, with up-to-date information available on Kia's website.
Electrical glitches are fairly common, so make sure that everything works on any car you're contemplating purchasing.
Battery drain can be a problem; owners have reported high instances of battery failure if their cars are left unused for extended periods of time. Also, if the battery charge is low, the ISG (Intelligent Stop & Go) stop-start system will either be slow to activate or fail to function at all.
Headlamps have been known to flicker, particularly if switched to automatic mode, while many owners complain that the high-beam setting is disappointingly weak. In contrast, dipped beam is perfectly acceptable.
A build-up of condensation on the inside is common in cold weather and demisting is often slow.
Recalls
It's an impressive testament to how thorough Kia's development programme has been that the Cee'd has never been the subject of a recall.
Alternatives
One of the main rivals to the Cee'd is the Vauxhall Astra. Used examples offer great value, and there's a wide range of engines and trim levels to choose from. It's a smart-looking car, too, but not a lot of fun to drive. The similarly-sized Ford Focus, meanwhile, offers a good deal of driver appeal. There's a plentiful supply of used examples and value is also good.
As all-rounders go, the high-quality and desirable Volkswagen Golf is hard to beat, but it does come at a price premium over much of the competition. It can't match the Kia for reliability, either. Peugeot's 308 is a smart, comfortable family choice, as is the Renault Megane, while the Mazda3 combines dependability and desirability.
Verdict
The Mk2 Kia Cee'd finished in 34th place out of 150 cars in our annual Driver Power owner satisfaction survey. Owners love its build quality – it finished in 23rd place overall in this regard. In-car technology was praised highly, too, with low running costs, good practicality and commendable reliability prompting positive feedback.
Some owners were less complimentary about the performance of their cars, and this is a point that we tend to agree with, particularly where the 1.4-litre models are concerned.Generally, though, the Cee'd is an impressively viceless car. It may not have quite the aspirational image of some, but there's plenty of substance under the stylish bodywork.
The Mk2 Kia Cee'd is a well-built, enjoyable and practical family car that promises an easy life for its owner. With the peace of mind brought by that long warranty as well as affordable used prices, the Cee'd is attractive in more than just looks.
Engine management light: top 5 causes of amber engine warning light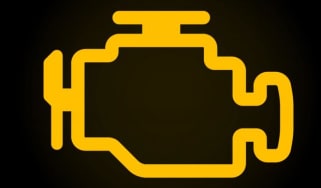 Engine management light: top 5 causes of amber engine warning light
Best new car deals 2023: this week's top car offers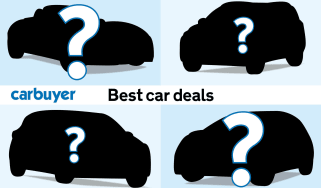 Best new car deals 2023: this week's top car offers
Swoopy new Toyota Sport Crossover Concept to take on Polestar 2 in 2025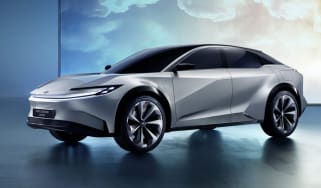 Swoopy new Toyota Sport Crossover Concept to take on Polestar 2 in 2025