Used Kia Sorento buying guide: 2010-2015 (Mk2)
If you're looking for a spacious, comfortable and reliable used SUV, the Kia Sorento Mk2 is a great choice
The Kia Sorento is the largest off-roader the Korean maker sells in the UK, and thanks to its spacious interior and seven-seat variants, it makes for a rugged and practical family car. The second-generation model uses the same platform as the Hyundai Santa Fe of the same era, and it arrived at a time when models such as the Land Rover Discovery moved upmarket, leaving a gap for a large SUV at a reasonable price.
In the UK, the Sorento was sold with either five or seven seats, and most cars featured permanent four-wheel drive. That gives them added versatility in poor weather conditions and means they're popular tow cars, but the combination of a large diesel engine and four-wheel drive mean the Sorento is far from the most economical car on the market.
Kia Sorento Mk2 history
The second-generation Kia Sorento was launched in the UK in 2010, with a squared-off, modern look compared to the car it replaced and a platform designed to deliver a more comfortable drive on the road. There was a thirsty 2.4-litre petrol engine offered at launch, although this was discontinued by the time the car was facelifted in 2013.
A 2.2-litre CRDi diesel engine accounted for the majority of sales. It was offered with a manual or automatic gearbox, with the latter proving popular with buyers. A 2.0-litre diesel with two-wheel drive was also offered for a brief time, but the 2.2-litre CRDi proved so popular with buyers that it was soon the only option.
A mid-life update in 2013 gave the Sorento a sharper look and improved interior design, while the car came in simple 1, 2 and 3 trim levels. 4WD cars added a KX prefix, while two-wheel drive was only offered briefly on the entry-level Sorento 1. The top-spec KX-4 introduced towards the end of the model's run came with a raft of standard kit. A third-generation version arrived in 2015.
Which is the best Kia Sorento Mk2 model for me?
Choosing the right Sorento is pretty straightforward, because while the 2.4-litre petrol will be cheaper to buy than the diesels, it's very thirsty – claimed economy of 33mpg means you'll be doing well to better 30mpg in real-world driving. The 2.0-litre CRDi was a front-wheel-drive five-seater only, and not very powerful for such a large car.
These models both sold in low numbers and post-facelift Sorentos all came with the 2.2-litre CRDi diesel engine, so nearly every car you'll come across in the classifieds will have the bigger diesel. The CRDi is a good performer, with 194bhp, so it copes well with big loads and gives the Sorento a towing capacity of 2,500kg.
There have only ever been three or four trim levels offered on the Sorento Mk2 during its life and Kia used a number-based trim naming system to keep things simple. As the Sorento offered great value for money, the higher-spec KX-3 and KX-4 models were popular with buyers, while the highest grades came exclusively with a six-speed automatic gearbox.
The entry-level 1 model was a five-seater as standard, but could be upgraded to seven seats as an option – although as noted above the smaller 2.0-litre CRDi diesel engine was exclusively a five-seater. All other versions of the Sorento Mk2 had seven seats as standard.
Partnership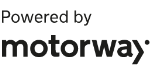 Need to sell your car?
Find your best offer from over 5,000+ dealers. It's that easy.
Another attractive highlight of the Sorento is Kia's seven-year warranty. It was introduced across the range in January 2010, so all Sorento Mk2s get seven years of cover. However, be aware that there was a 100,000-mile limit on the warranty, so early versions will either be out of cover already or soon will be, whether it's by age or mileage. At least the warranty is fully transferable with the car, so used buyers get the same benefits of Kia's cover for the length of time remaining on the warranty.
Running costs, maintenance and parts
The 2.4-litre petrol automatic is very thirsty, with an official economy figure of 33mpg and road tax of around £300 a year, so while it costs less to buy than the diesels, it'll be more expensive to use in the long run.
The two-wheel-drive Sorento has CO2 emissions of 169g/km in 2.0-litre CRDi guise and 171g/km with the 2.2-litre CRDi diesel, which is only marginally better than the four-wheel-drive model, so road tax is no cheaper. You also get less power with the 2.0-litre CRDi: 142bhp compared to 194 from the 2.2-litre.
These two-wheel-drive models have claimed fuel economy of 44.1mpg (2.0-litre CRDi) and 43.0mpg (2.2-litre CRDi), but again, the four-wheel-drive model isn't far behind, at 42mpg.
Go for an automatic gearbox and running costs do take a hit, though. CO2 emissions rise to 194g/km, so annual road tax is more than £250 a year and fuel economy drops to 38mpg.
Service intervals are every 12 months or 12,500 miles, and alternate between minor and major inspections. Kia offered a three-year service plan on the Sorento Mk2, and it's an attractive extra to be looking out for if you're looking at an end-of-the-line 2015 model, as the plan is transferable with the car.
What to look out for
The Kia Sorento is a rugged SUV that is just as happy transporting families as it is heading off road or pulling a caravan or horsebox. Most cars will never have ventured much further than a grass verge, but it's still worthwhile getting underneath just to check for any evidence of off-roading, such as mud in the wheelarches or scrapes on the underbody or chassis. It's also worth keeping an ear out for knocks and clunks from the suspension, as well as signs of slipping in the transmission.
While you're under there, check that the Sorento's full-size alloy spare wheel is in place under the rear of the car. The locking mechanism for it is flimsy, making it easy for thieves in the know to steal. It's worth adding an extra lock, because replacing the wheel and lock can cost up to £600.
Kia was slow to add DAB radio to its cars, and Sorentos with a built-in digital radio don't have the best reception. Kia did offer a dealer-fit upgrade to models that didn't have it as standard, and this is arguably a better option with improved reception.
As the Sorento is a popular tow car, it's worth taking extra time to inspect the car's transmission, especially on manual models. The diesel manual Sorento features a dual-mass flywheel to reduce vibration, but if the car's clutch has been slipped excessively, it can have an adverse effect on the flywheel, and be an expensive repair.
The only other issue worth bearing in mind is that top-spec models come loaded with standard kit, so it's well worth checking that everything works correctly.
Recalls
There have been two safety recalls for the second-generation Sorento, with the first in September 2010 for top-spec KX-3 models built up to July 2010. It was to resolve a potential fire risk caused by overheating of the mood lighting in the doors.
The second recall is related to corrosion of the contacts for the brake lights, resulting in their failure to illuminate when the brake pedal is pressed. It affects models built up to April 2011, and may also affect the engine check light on the dashboard of automatic models.
Alternatives
The most obvious rival for the Kia Sorento Mk2 is the Hyundai Santa Fe. It uses the same platform and engine range, so running costs are similar, while it has the same five or seven-seat options and the choice of automatic or manual gearboxes. Hyundai's five-year warranty cover isn't quite as good as Kia's seven-year cover, but in reality the only significant difference between the two is their styling.
The Mitsubishi Outlander is also offered as a five or seven-seater, although the third row isn't as spacious, while it's not quite as roomy overall, either.
Another option is the Chevrolet Captiva. It's marginally more spacious in the third row and prices are low thanks to the fact Chevrolet withdrew from the UK market in 2014. There are still 90 Chevrolet service centres in the UK, though, which should help with any maintenance the car may need.
The Land Rover Discovery is another rival for the Sorento, thanks to its vast interior and spacious third row of seats. However, depending on your price bracket, you'll have to settle for a far older Discovery compared to the Sorento, and there's a greater risk of expensive maintenance bills, especially as the Land Rover isn't likely to be as reliable as the Kia in the first place.
Verdict
The Kia Sorento Mk2 is a great choice for family buyers who want a practical, spacious car that delivers a more rugged look than an MPV. There's plenty of space inside, and higher-spec 3 and 4 models are loaded with standard kit for the money, too.
If you're after a capable tow car, then the 2.2-litre CRDi diesel engine provides plenty of power for a reasonable price and the automatic version really does take the strain out of pulling. All Sorentos are capable and comfortable long-distance cruisers.
Add Kia's market-leading seven-year warranty, which will still be valid for most Sorento Mk2s on sale, and there isn't really a family car that can match it for ability and the peace of mind of ownership.
When the Kia Sorento Mk2 first went on sale, it cost between £21,455 and £36,805. Today, used examples range significantly in price, however you can expect to pay from £10,000 to £30,000. For up to date deals on used Kia Sorento Mk2s, visit our sister site Buyacar.co.uk.