Five optional extras your next car should have
Five optional extras your next car should have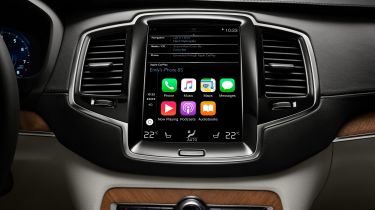 Anyone who's spent any time in a car dealership or on an online configurator knows picking trim levels and optional extras can be fiddly and time-consuming.
As cars become more and more customisable and the list of potential equipment available becomes increasingly sophisticated, a level head, iron will and strong sense of resolve can be required – even when specifying a small city car.
With that in mind, we've put together a simple list of five optional extras we think should be fitted to every car. Now, in fairness, many expensive cars will come with these features as standard, but given the average spend on a new car in the UK is around £20,000, that's it's not necessarily a given for all.
We've selected five optional extras we think all new cars should come with. You may notice we haven't included air-conditioning, remote central locking, Bluetooth connectivity or alloy wheels. That's because the vast majority of new cars on sale today come with those options – or at least they ought to. We've also excluded metallic paint, as most cars come with one standard colour, with dealers asking you to pay extra for other hues.
Instead, we've focussed on future-proofing your next car, so when it's time replace it in three or four years' time it should still be up-to-date and therefore easier to sell.
Autonomous emergency braking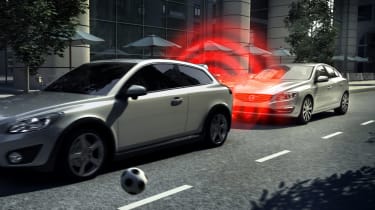 An autonomous emergency braking (AEB) system uses sensors that continually scan your car's surroundings, looking for obstacles. If the AEB detects an obstruction you haven't taken evasive action for, it'll bring the car to a stop automatically – or at least significantly mitigate the severity of any impact.
AEB is one of the most significant safety systems to have emerged in recent years. Experts estimate its fitment leads to a 38% reduction in rear-end collisions, and there's already talk about making it mandatory on all new cars. That's still a few years off, though, but you can get a head start by ensuring your next car comes with autonomous emergency braking.
All-round electric windows
Almost every car on the market has electric front windows, but ensuring the rear windows are also power-operated should make life significantly easier. Aside from allowing you to let fresh air in without being blasted in the face by icy wind, electric rear windows are great for families, as they allow parents to stay in charge of the windows – manual items have no cut-off switch for mischievous young hands.
It's also fair to say that a few years ago, electric front windows weren't the staple they are now. We reckon in two or three years, more and more people will come to expect all-round electric windows – so now is a good time to go for them. Rather than hunt through the options list, we recommend going for a trim level with all-round electric windows. If they're not included as standard on the car you're looking at, they should come bundled with a bunch of other useful equipment.
Apple CarPlay and Android Auto
As mentioned above, almost every car on the market today comes with Bluetooth connectivity, but some Bluetooth systems are better than others. All allow you to use an inbuilt microphone and speakers for phone calls, but not all facilitate the streaming of music.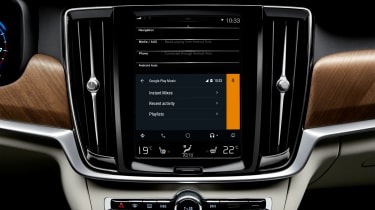 With that in mind, we recommend your next car comes with Apple CarPlay and Android Auto. These systems may require you plugging your phone in (save the latest BMW 5 Series, which is the first car with wireless CarPlay), but that means you can charge your phone as you drive.
Android Auto and Apple CarPlay are also very feature-rich, so streaming music (either direct from your phone or via Spotify, for example) and using mobile-based sat nav should be a doddle.
This extra integration will help you resist the temptation to touch your phone when on the move, as all pertinent information will be displayed on the car's infotainment screen. Given the dangers involved with using your phone when driving - not to mention the stricter laws that arrived in March 2017 – this can only be a good thing.
Parking sensors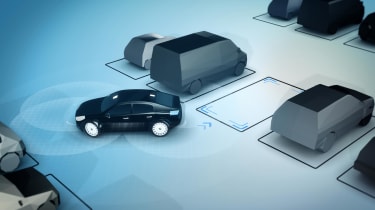 Parking sensors are so useful that once you've had a car with them, we doubt you'd go back. Rear parking sensors are the first box you should tick, but we recommend going for front sensors as well. That's because many modern cars have significant front overhangs and their corners can be hard – or even impossible – to see from the driver's seat.
Reversing and top-down 360-degree parking cameras are useful, but the humble parking sensor provides more than enough guidance for most.
Split-folding rear seats
This may seem like an odd pick, but you'd be surprised how many cars don't come as standard with split-folding rear seats – even some executive cars require that you pay extra for them.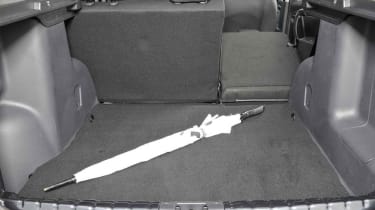 We advise you do, though, as fixed-folding rear bench seats mean you'll be limited to carrying two people if you're travelling with a lot of luggage or bulky items. It's likely secondhand buyers will feel similarly. As with all-round electric windows, split-folding rear seats are often included in mid-range trim levels if they're not standard. It's also worth specifying a ski hatch, as this relatively inexpensive extra can make life a lot easier when carrying long items.
If you'd like to know more on the subject, visit our detailed guide to optional extras.
New electric MG4 hatch to start at £25,995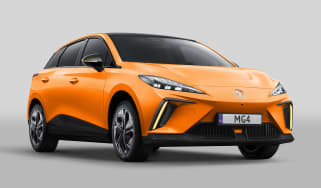 New electric MG4 hatch to start at £25,995
Kia EV4 SUV to take on the Volvo XC40 Recharge
Kia EV4 SUV to take on the Volvo XC40 Recharge
Best new car deals 2022: this week's top car offers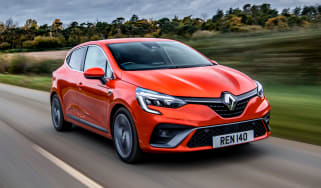 Best new car deals 2022: this week's top car offers