The Carbuyer guide to a great car deal
We headed out to the forecourts and showrooms of the UK to find out what car buying is really like
Citroen
Hugo: I initially felt pounced upon by the dealer, who spotted me outside and instantly whisked me into a C3. He quickly eased up, though, and once I told him I was after a quote, we headed over to his desk, where he efficiently put together an offer. This comprised a £1,125 discount (not bad for a recently launched car), as well as free mats and fuel. He was refreshingly honest about his need to meet quarterly targets and struck a good balance of being keen for a deal without being pushy. A follow-up e-mail arrived shortly after I left.
Becky: I had to wait 20 minutes for a salesman, although they were apologetic for it. When I did get seen, the salesman waffled when talking about the car, although was perfectly polite. He showed me around the car, talking about every little detail, and praised "my homework" after talking about the recent road-tax changes. He wouldn't talk about any deals or discounts until I was sure I wanted to buy the car, and when I mentioned I'd want my other half to come with me for a test drive, he was persistent in repeatedly mentioning "when he's here" and "when he sees it".
Renault
Hugo: Despite four members of staff being free and the dealership being small, not one person said hello or approached me and after five minutes I asked for assistance. Fortunately, the young salesman who came rescued the situation with his relaxed and knowledgeable approach. He steered me away from the basic 1.2-litre Clio, pointing out that the extra £10 or so a month a more powerful engine cost would be largely offset by lower running costs. A £2,000 dealer contribution was highlighted and when I pushed for his best possible price, was promised a further £250 off. I was offered a test drive, a business card and a coffee, and left feeling impressed.
Becky: I waited a little while to be greeted, but was seen by a helpful salesman who listened to what I wanted and advised a different trim to the one I asked for, highlighting the inclusion of features such as sat nav. He showed me around the car and proceeded to assemble a quote. He pushed a dealer event where a £500 hotel voucher would be included in every sale, and spoke about the £2,000 deposit contribution. He also offered to include reverse parking sensors for the price, as that was the only accessory I'd been keen on.
Nissan
Hugo: Nobody saw me loitering on the forecourt, but once inside I was approached quickly and genially. The dealer showed me around a Qashqai on display, and then immediately asked if he could set up a test drive. A £1,500 deposit contribution was mentioned when I asked about discounts, and a further £500 off was offered if bought during a forthcoming sales event. When I enquired about getting metallic paint thrown into the package, I was told there were "always deals to be done" and it was important that we could come to a mutually beneficial deal – although the specifics of this were a little thin on the ground.
Partnership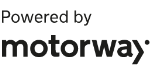 Need to sell your car?
Find your best offer from over 5,000+ dealers. It's that easy.
Becky: The salesman showed me around the Qashqai, but did enquire as to why I needed such a big car. He went through the specifications and got out an iPad for me to enter my details – but even commented on how little he bothered using it. Then he mentioned an upcoming dealer sales event, although he said specific details of this hadn't been confirmed. He continued to make discounts to my quote, but just said they were "secret changes to help you".
Vauxhall
Hugo: The only female salesperson I came across all day was quick to spot me once I was inside, and welcoming in her approach. When I told her I was after the best deal possible, she steered me away from Design trim into a model that would qualify for 0% APR and an £1,800 deposit contribution, and highlighted an upcoming sales event that weekend – although she wouldn't know exactly what this would involved until it started. I was able to get floor mats and a tank of fuel thrown in, but not metallic paint. The secret nature of the weekend sales event would have annoyed me if I had taken a day off work to go car shopping, though.
Becky: I was seen straight away by a salesman who took all my details and requirements. He did ask why I needed a five-door car, but was engaging and knowledgeable. He felt more like a typical 'car salesman', with lots of "you'll shake my hand when you see these figures!" type of negotiation, and did add products to my quote without asking. But he assured me that "if you want a deal – you'll get a deal!" and bumped up my part-ex value by £500, saying there'd be another £1,000 off at a weekend event, plus more extras when I was definitely ready to buy.
Engine management light: top 5 causes of amber engine warning light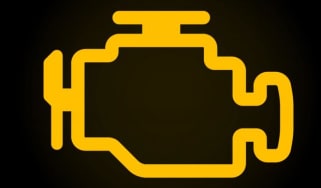 Engine management light: top 5 causes of amber engine warning light
Tesla Cybertruck finally delivered: specs, prices and UK availability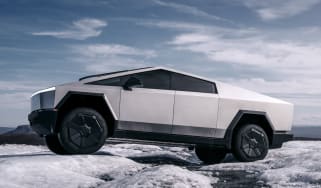 Tesla Cybertruck finally delivered: specs, prices and UK availability
Best new car deals 2023: this week's top car offers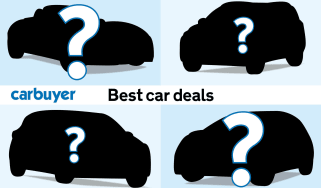 Best new car deals 2023: this week's top car offers