The Carbuyer guide to a great car deal
We headed out to the forecourts and showrooms of the UK to find out what car buying is really like
Shopper insights: what we learned from the forecourts
Hugo: I went to each dealer with the simple aim of getting the best possible price, and some seemed pleased I knew what I was after and wasn't afraid to ask for it. There were a few take-home messages for me: firstly, just because a dealer says something isn't possible, doesn't necessarily mean it can't be done. On a couple of occasions, I was given a flat 'no', but this quickly turned into 'maybe' on asking again, and putting my jacket on to leave yielded a positive 'yes'. I also found being honest about being after quotes helped get numbers on the table, while mentioning visits to rivals had one dealer telling me he'd 'smash' their prices.
Becky: I was expecting to feel intimidated and nervous speaking to salesmen, but I felt comfortable and welcome in almost all of the showrooms. I didn't notice any obvious patronising behaviour from staff due to the fact that I was a woman, or even because I was a younger customer. All were keen to offer recommendations and show me the best finance deals. I do think that some dealers were too keen to add products and make decisions on my behalf, and I still don't know if I'd be ready to proceed with any purchase after my brief chats. I'd also have liked to see more female advisors. But I'd feel comfortable returning to any of the dealers to chat further.
Is it worth phoning ahead?
Undoubtedly yes. If you're short of time, phoning around a few dealers and asking for their best possible price is well worth it. Some may not want to play ball and want to get you to the negotiating table, but others will be happy to tell you what they can do. We were able to negotiate more discounts in person than over the phone, but it took us a lot of time and shoe leather to go around 10 dealerships, while our phone calls only took a couple of hours and still yielded significant savings. When it comes to picking up the phone, be just as clear and forthright as you would be in person. Hugo's direct approach and repeated questioning netted him over £12,000 worth of savings, while Becky's more genial enquiries yielded under half of that number.
What about e-mails?
We couldn't believe how reluctant most dealers were to do business over email. In fact, while we initially planned to message just 10 dealers apiece, the recalcitrance and unwillingness to deal we encountered led us to send another 20 messages each to check this wasn't a fluke. Even after contacting 60 dealers, discounts were around £7,000 – less than achieved in an hour on the phone.
Whatever approach we attempted, the story was almost always the same: dealers wanted us to come in and talk to them, or at least speak on the phone. Although almost every dealer got back, one reply was just a single sentence with a telephone number and a name. We tried the live chat feature offered by a number of dealers, but these seemed to be conducted by off-site personnel who lacked key information.
In fairness, there are regulations concerning finance offers and distance selling, so it's understandable dealers are unwilling to put numbers in writing. It's also fair to say that one of the dealers who engaged with us over e-mail put together an attractive offer on a physical car he had in stock.
Even so, of the 60 e-mails we sent, only nine yielded offers. We could have pursued things further, pushing for specific numbers, but it was clear that dealers want you to come to their showrooms, or at least make a call.
Top 10 best cheap-to-run cars 2022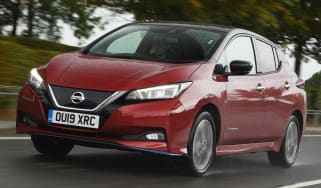 Top 10 best cheap-to-run cars 2022
Top 10 best cheap cars 2022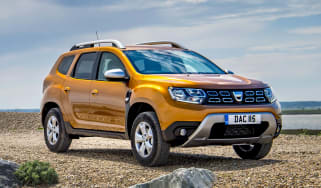 Top 10 best cheap cars 2022
New car delivery times: how long will you have to wait?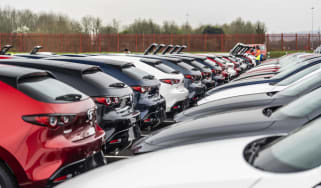 New car delivery times: how long will you have to wait?