Best boot liners to buy 2020
If you transport a dog, tools, sports kit or garden waste, a sturdy boot liner can prevent expensive wear and tear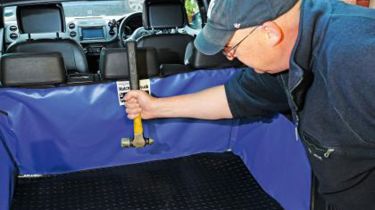 If you think about it, the boot is the most abused part of any car's interior. Over its lifetime it's likely to have countless bags of shopping thrown into it - which could contain a cracked egg or leaking bottle of milk - as well as furniture, sports equipment and muddy boots.
Indulge in a hobby like cycling, gardening, skiing or any form of watersport and the chance of damaging the plastic trim or carpet are increased exponentially. Of course, these aren't even the main reasons for scuffs or dodgy stains - that'll be the family pet. We are a nation of dog lovers, and that means many of us love taking our furry family member wherever we go, slobber included.
Whether one, two or all of the above apply to you, investing in a boot liner can potentially save a lot of time and money over the ownership or leasing term of your car. In fact, typically costing under £150, a fitted liner should pay for itself the first time it prevents a scratched bumper or damaged rear seat - issues which can be expensive to repair and devalue the vehicle when it's time to sell on.
There's a wide range of boot liners available, spanning from universal plastic sheets to hard shells designed to perfectly fit your vehicle. We recommend getting a liner specific to your model for a good fit and looking for features such as a non-slip base and a fold-out bumper protector. The best boot liners should also offer spill and impact resistance.
How we tested them
Our experiments were designed first and foremost to test the level of protection offered, but we also looked at fit and tested the liners for impact damage by dropping a heavy object on them. Liners scored higher if they contained any liquid spilled on them and offered additional protection for the boot sides, seatback or bumper.
1. Carbox FormMat
Carbox supplies several well known vehicle manufacturers with their boot liners and its FormMat takes the win in our test. Strategically placed cutouts matched the tie-downs of our Volkswagen Tiguan test vehicle and it offered a very good fit. Studs also allow the optional MultiMat to be quickly attached and function as a non-slip surface inside the boot, or to be draped over the bumper to protect it. This makes it ideal for dogs jumping in or loading items that could scratch the paint. The FormMat offered a good defense against spilled liquids and a blow from a dropped hammer in our impact protection test.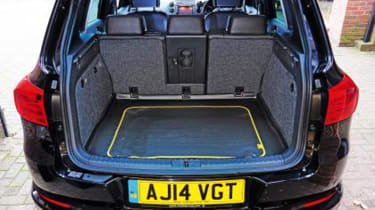 2. Boot Buddy VersaLiner
The Boot Buddy offers even greater protection than the Carbox, but comes at a higher price. Strong plastic boards completely cover the boot floor, sides and seat backs, held together by pop studs. You'll really need to buy the optional anti-slip mat as well, making it safer for dogs to travel in the boot and preventing any heavy items like tools from sliding around. We also tested the Deluxe Bumper Guard, which hangs down over the bumper and is so thick it can not only resist scratches, but can even stave off minor dents from tow hitches.
Partnership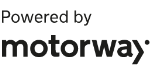 Need to sell your car?
Find your best offer from over 5,000+ dealers. It's that easy.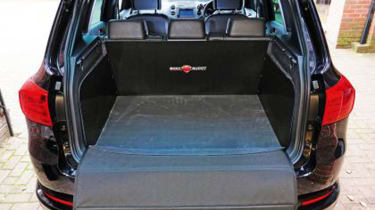 3. Hatchbag
Like the Boot Buddy, the Hatchbag can cover not only the base of your boot, but also the sides and rear seats, but instead of plastic panels it uses a flexible PVC material. This is held in position with Velcro, which sticks to carpet upholstery and loops that go over the rear headrests, making it light, flexible and easy to take in and out quickly. The rubber base mat fared well in our impact protection test and there's also an optional fold out bumper protector made of the same material.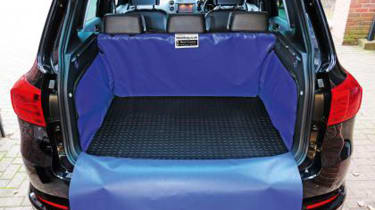 If you didn't get a boot liner in time to avoid scratching your bumper, take a look at our guide on how to carry out scratch repairs. For those of us with filthy boot liners, our round-up of the best car pressure washers could come in handy.
Engine management light: top 5 causes of amber engine warning light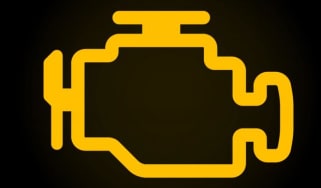 Engine management light: top 5 causes of amber engine warning light
Best new car deals 2023: this week's top car offers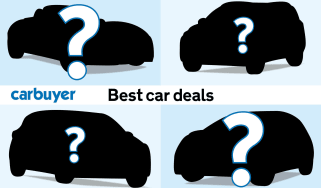 Best new car deals 2023: this week's top car offers
Tesla Cybertruck finally delivered: specs, prices and UK availability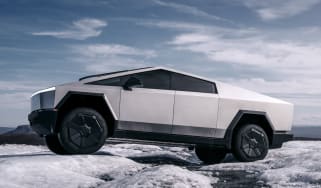 Tesla Cybertruck finally delivered: specs, prices and UK availability