How to choose the best baby car seat 2020
Choosing a baby car seat can be tricky, so we explain what to look for and round up the best available
Baby car seats are a motoring essential for anyone expecting a child, and it's illegal to drive with a young child in your car without having one fitted securely. A wide range of child car seats is available, so finding the best one for your budget can be a challenge. Our guide explains what to look out for and includes a rundown of some of the best baby car seats available.
All babies and children are required to use a car seat until they reach a height of 135cm, or turn 12 years old – whichever comes first. Once in the car, it's the driver's responsibility to ensure all children under the age of 14 are properly restrained using a child seat or seatbelt (for those aged 12 to 14).
When it comes to choosing the right car seat, your child's weight is the most important factor, because most manufacturers categorise their products by weight category rather than by age. It's important to weigh your child before buying, unless you're choosing a baby seat ahead of a newborn's arrival, in which case you'll need to focus just on car seats designed specifically to accomodate newborn babies.
It's also important not to impulse buy when choosing a child car seat, as there are a number of factors to consider.
How to choose a baby car seat
As mentioned, child car seats are usually split into weight categories, but many also feature changeable parts that allow the baby seat to adapt as your child grows, and meaning it covers more than one weight group. Group 0+ and Group 0-1 are the most widely available child seats for babies from birth, but there are some big differences.
Baby car seat categories: Group 0: Birth to 10kg (birth to 6-9 months)Group 0+: Birth to 13kg (birth to 12-15 months)Group 1: 9kg to 18kg (9 months to 4 years)Group 2: 15kg to 25kg (4 years to 6 years)Group 3: 15kg to 36kg (4 years to 12 years)
Group 0+ seats are referred to as 'infant seats', typically lasting from birth until your baby weighs 13kg. This is usually when your baby is just over one year old, after which you'll need to upgrade to a larger child seat. It's a fairly short lifespan then, but infant seats are specially designed to be very light, with comfortable carry handles, making them very portable.
Group 0-1 seats should last longer, because they can accommodate your child from birth up until they weigh 18kg, which is typically around four years of age. They're known as 'combination seats', because they feature parts that can be removed to make the seat bigger. They can also rotate on the supplied base, allowing a rear-facing position from birth until 9kg is reached, after which you spin it around to its forward-facing position. Disadvantages include combination seats being more expensive, heavier and less portable.
The latest innovation in baby car seats is i-Size. These offer improved safety in side impacts, and allow a rear-facing position up to the age of 15 months, helping to protect your child's neck and spine in a collision.
Partnership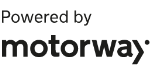 Need to sell your car?
Find your best offer from over 5,000+ dealers. It's that easy.
Most child car seats are designed as part of a modular system, with a compatible base included or sold separately that's engineered to lock into your car's ISOFIX points. As your child grows, the new seat can be connected to the same base, making fitting simpler and safer. Alternatively, most child car seats also offer the traditional option of securing with a three-point seat belt.
Lastly, it's important to ensure the baby car seat you decide to buy can fit in your car and be properly and safely secured. To make sure of this, ask the shop for a demonstration before buying, or check the child car seat has been certified as being fully compatible with your make and model.
Read on for our list of the top baby car seats available...
BeSafe iZi GO
Price: Around £210Category: Group 0+Weight: 3.7kgi-Size: YesBase compatible: Yes (sold separately)
The BeSafe iZi Go is very light and portable for an i-Size-compatible seat, weighing just 3.7kg. Memory foam padding and head cushion inserts benefit comfort and safety, and can be taken out to increase room and adapt the iZi Go to accommodate toddlers weighing up to 13kg. You can fit the BeSafe car seat using a seatbelt, or combine it with the iZi Modular i-Size Base (purchased separately) to use ISOFIX installation points.
Britax Römer Baby-Safe i-Size
Price: Around £340Category: Group 0+Weight: 4.8kgi-Size: YesBase compatible: Yes (included)
While it costs the most up front, the Römer Baby-Safe i-Size is arguably still good value for money, because it comes with a flex base included, where most are sold separately. One of its best features is a patented reclining system, allowing it to adjust and provide a flat cushion for newborns, before transforming into an upright position for older babies. Weighing just under 5kg, the Britax is one of the heavier car seats available, but it comes in a number of colours and can be used from birth until a child is 83cm tall.
Cosatto Hold
Price: Around £150Category: Group 0+Weight: 3.9kgi-Size: NoBase compatible: Yes (sold separately)
While many child seats look rather traditional, Cosatto products are designed with a variety of fun styles that are sure to appeal to your baby as he or she grows older. Functionality isn't compromised, though, with adjustable pads to keep your baby comfortable. Secure fitting requires either a seatbelt or the Hold ISOFIX base (sold separately). The Cosatto Hold does miss out on i-Size compatibility, though.
Cybex CloudQ
Price: Around £220Category: Group 0+Weight: 5.4kgi-Size: NoBase compatible: Yes (sold separately)
Coming in at 5.4kg, the Cybex CloudQ isn't as light as its name suggests, so isn't the best choice if you plan on carrying it around. When you do, it's sure to grab attention with its stylish design, particularly if you choose Autumn Gold. Like the Britax, it can also recline and allow your baby to lie flat while out of the car. The Cybex isn't i-Size compatible, but it can grow with your baby until it reaches 13kg in weight and be quickly installed with the ISOFIX Base Q-fix (sold separately).
Joie I-Gemm
Price: Around £130Category: Group 0+Weight: 4.85kgi-Size: YesBase compatible: Yes (sold separately)
If you want an i-Size-compatible baby car seat without breaking the bank, the Joie I-Gemm costs just £130 or so. That's an impressive feat, especially considering it undercuts the Cosatto Hold, Cybex CloudQ and Silver Cross Simplicity, all of which are non-i-Size. Intelli-Fit memory foam cushions should improve comfort and safety for your baby and the headrest and harnesses are designed to adjust to accommodate a child weighing up to 13kg. The I-Gemm is compatible with the Joie I-Base that connects to your car's ISOFIX mounting points and is sold separately.
Mothercare Ziba
Price: Around £80Category: Group 0+Weight: 3.5kgi-Size: NoBase compatible: No
Costing around £80, the Mothercare Ziba is the cheapest child car seat on our list by some margin. Weighing just 3.5kg, it's lightweight enough to carry easily and comes with a body support cushion for newborn babies. If you're happy with its seatbelt-only anchoring, then the Ziba is something of a bargain. However, its price means there are limitations, with no ISOFIX-compatible base or i-Size compatibility.
Maxi-Cosi Pebble Plus
Price: Around £200Category: Group 0+Weight: 4.45kgi-Size: YesBase compatible: Yes (sold separately)
The Maxi-Cosi Pebble has been a popular model and the updated Plus version makes it i-Size-compatible. It's flexible, too, being suitable for children from birth up to around 15 months. The cushioned 'baby-hugg' inlay is designed to keep your baby comfortable and the Pebble Plus can be fitted using either the car's three-point seatbelts or the 2wayFix ISOFIX base (sold as an accessory). Despite being feature-packed, the Pebble Plus is still fairly light, weighing under 4.5kg.
Silver Cross Simplicity
Price: Around £150Category: Group 0+Weight: 4.0kgi-Size: NoBase compatible: Yes (sold separately)
Featuring seatbelt or Simplifix ISOFIX base compatibility, the Silver Cross is as easy to use as its name suggests and also looks rather traditional. A head support and internal padding make it suitable for infants from birth up to 13kg in weight. It's light at 4kg, but like the Cosatto Hold, there's no i-Size compatibility.
Maxi-Cosi AxissFix Plus
Price: Around £395Category: Group 0-1Weight: 12.45kgi-Size: YesBase compatible: Yes (included)
While it's certainly more expensive, the Maxi-Cosi AxissFix Plus is still worth considering, because it's a combination seat. This means it can be used from the birth of your child until they're 18kg in weight (typically around four years). The seat can be rotated through 360 degrees on the included base, so can be switched between rear-facing and forward-facing, as well as turning towards the door. The latter is especially handy for lifting your baby in and out of the car. The child seat is i-Size-compatible, features plenty of padding and can be reclined in four steps.
Recaro Zero.1 Elite
Price: Around £495Category: Group 0-1Weight: 17.9kgi-Size: YesBase compatible: Yes (included)
You may have heard of Recaro racing seats, but the manufacturer is also a major force when it comes to designing baby car seats. The Zero.1 Elite is a combination seat that should suit your child from birth until it's around four years old – just like the AxissFix Plus. It also comes with a base and rotates through 360 degrees, as well as being i-Size-compatible. Unlike the Maxi-Cosi, it has a handle you can use to carry the seat around, which could come in useful. However, the Elite name is reflected in the price – around £100 more than the AxissFix Plus.
Engine management light: top 5 causes of amber engine warning light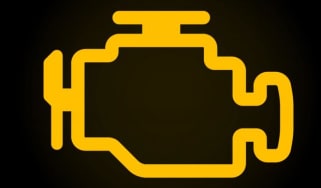 Engine management light: top 5 causes of amber engine warning light
Best new car deals 2023: this week's top car offers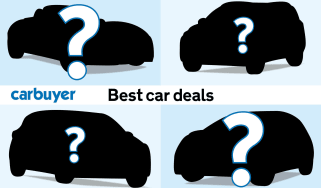 Best new car deals 2023: this week's top car offers
Top 10 best cars under £200 per month 2023/2024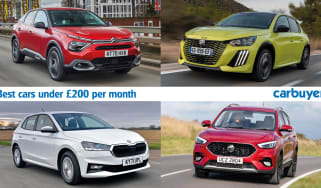 Top 10 best cars under £200 per month 2023/2024