Best car glass cleaners to buy
Keep your car windows clean and maximise visibility with these dedicated cleaners
It's very likely that you pay particular attention to the windows when you wash your car, getting them thoroughly clean with the help of a car shampoo. For cleaning the windows on the inside, it's often best to use a specialist glass cleaner. To help you choose, we've tested a number of interior window cleaners to see which does the best job.
Best windscreen rain repellents to buy
Ensuring your car's windows are clean is important for more than just cosmetic reasons; dirt and streaks can reduce visibility, especially at night when the lights of oncoming cars can get distorted in dirty glass. Several of the products we've put to the test also reduce the build-up of condensation, which can be a problem when it's cold.
When cleaning the inside of your car's windows, we'd recommend using two cleaning cloths: one for applying the product and one to polish afterwards. You can apply the cleaning product directly to the glass or spray it straight on to the cloth you're using.
Start with the driver's window, making sure to lower the window slightly to clean the edge that's hidden when the window is fully closed. Then clean the passenger window before tackling the windscreen, which is far easier to do without the steering wheel in the way.
If you have rear doors, clean the windows in these before you do the rear window. If you own a saloon, use the back of your hand to ensure the cleaning cloth is in good contact with the glass. If you have a hatchback, try sitting in the boot to clean the rear window.
We tested our glass cleaners by using a small side window painted black on one side; this way, it was easy to see how much of our example smear of oil was left on the glass surface after testing. We used each product multiple times and used minimal wiping, checking to see how much residue was left along the way. We also took price and value into account.
Armor All Glass Cleaner
Price: around £5
Having finished near the top in our previous tests, Armor All's glass cleaner was the outright winner this year by a narrow margin. It proved to be very effective in our oil test, removing a large amount of oil at the first attempt. It's well priced when compared to rival products and posted several high scores across the board, making it our recommendation as the best glass cleaner you can buy.
Autoglym Fast Glass
Price: around £8
Autoglym is perhaps the most recognisable name on this list and its Fast Glass cleaner is one of our favourites. However, despite its great performance in testing, the Autoglym product is harder to recommend due to its high price. It's worth noting its versatility; it can be safely used acrylic, plastic and Perspex, as well as infotainment screens.
Car Gods 54 Zeus Glass Perfection
Price: around £10
As a new entry into the top four, the Car Gods glass cleaner is part of a new range of specialist products from the creators of the CarPlan range. While it's aimed at the enthusiast, it did a good job during our testing, which is unsurprising considering that similar CarPlan products are also strong performers. The only real downside is the price, which is double that of our winning product.
Hellshine Pain
Price: around £10
Our fourth-placed entry is the Hellshine cleaner, which scored a number of top results. While it falls short of our top two picks, it still does a decent job of removing oil from glass. It can also be used on other surfaces, including Perspex and crash helmet visors. Its high price is the main downside.
Top 10 best cheap-to-run cars 2022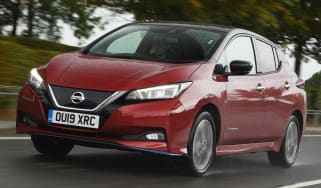 Top 10 best cheap-to-run cars 2022
Top 10 best cheap cars 2022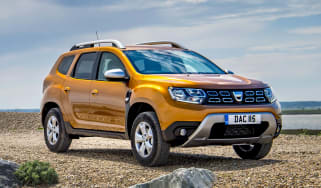 Top 10 best cheap cars 2022
New car delivery times: how long will you have to wait?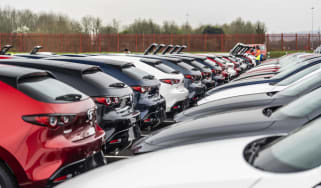 New car delivery times: how long will you have to wait?