Best car screenwash to buy
Does your screenwash freeze or leave bug smears? Our round-up finds the best products for clearing your windscreen whatever the conditions
Picking an excellent screenwash is trickier than you might think. Manufacturers offer different pack sizes and there's little agreement on how much water to add to concentrates for the very different conditions experienced in winter and summer.
Screenwashes that promise to work at very low temperatures tend to be pricey, while cheaper products can be useless when challenged to move baked-on bugs in summer. To cut through the claims, we put a wide range of products to the test on a windscreen and in our freezer to find the winner across the seasons.
How we tested them
For the first part of our test, we put 100ml of each screenwash in the freezer at the winter dilution stipulated on the bottle, before monitoring how long it took them to ice over.
Our test windscreen had patches of baked-on bugs and smears of oil in two places within the range of the wipers, including one position covered by both blades. For this element, we again used 100ml of each wash, but this time diluted to the manufacturer's summer specifications. We also flushed the system between each test to avoid cross-contamination.
Finally, we also factored in the winter and summer prices for each screenwash, using online prices available at the time of the test.
Verdict
Our latest tests saw screenwash expert Prestone take a clear victory, with the second placed Sonax offering excellent performance over the cheaper third placed Halfords Screen Wash which performed very well for the low cost.
Read on for our list of the best car screenwashes currently available…
Prestone Extreme Performance Screen Wash
Price: around £4Size: 2,000mlRating: 5/5
A strong all-round performance gave Prestone the win. It was second only to Stoner Invisible Glass in tests, but is far cheaper to buy. In the deep freeze, it backed up its "extreme" claims by staying liquid for 150 minutes and Prestone claims it can melt ice down to -23 degrees Celsius. It managed to remove baked-on bugs, especially in the double-swept area, while the oil smear was reduced. Decent winter and competitive summer prices help seal its victory here.
Halfords Screen Wash
Price: around £4Size: 5,000mlRating: 3/5
Apart from Stoner Invisible Glass, Halfords Screen Wash was the only product you use straight from the bottle. This is convenient, but means that overall costs are higher than most concentrates. It also means it's a compromise, only working down to a claimed -5 Celsius in winter, and freezing after an hour in our test. It was one of the best at shifting bugs, but we think concentrates you dilute at home work better.
Autoglym Ultimate Screenwash
Price: around £4Size: 500mlRating: 3/5
Autoglym's screenwash was one of the best at moving baked-on bugs and among the frontrunners in the tricky oil test, but it's hampered by its high price. Even diluted to be close to our -15 Celsius winter target, it still works out more expensive than most rivals. In the freezer it lasted a respectable 90 minutes.
Sonax Antifreeze & Clear View
Price: around £6Rating: 4/5Size: 1,000ml
Previously, the Sonax 1:100 performed well in testing last year. This new version though is now our pick finishing second in our testing. Lasting just under two hours in the freezing test, it was way ahead of all its competing products only bettered by Prestone. The Sonax product was also one of the best performers on the screen. With its downside being one of the most expensive on test due to a lack of a mix for temperatures above -10 degrees making the Halfords offering slightly better value for money.
CarPlan Demon Shot
Price: around £6.25Rating: 4/5Size: 500ml
CarPlan's Demon Shot is another newcomer that impressed us. The firm says it can be used to boost any existing fluid in the washer reservoir 'for unexpected winter conditions,' doubling up as both a de-icer and as a screenwash. In the freezer test, the Demon Shot made it to just over the hour mark offering good performance for the slightly expensive price. It also performed well in the screen test, clearing most bugs which helped it to a strong ovarall score.
CarPlan All Seasons Screen Wash
Price: around £10Rating: 3/5Size: 5,000ml
The CarPlan All Seasons gave a mixed performance struggling in colder temperatures. As one of the more expensive screen wash solutions on test it struggled to match the cheaper alternatives. We tested it to temperatures of -6 degrees while aiming to reach -8 or -10 degrees. However, the formula only made it to 45 minutes before it began to ice over.
Jewelultra Screenwash
Price: around £6.99Rating: 3/5Size: 1,000ml
At £6.99, the JewelUltra offering is the lowest priced all year round screen wash we tested. It has a dilution rate of 100ml to every litre of water, meaning you get 10-litres of screen wash for every bottle you buy. Sadly, the performance matched the low cost as it struggled to shift bugs on the windscreen. The low dilution ratio also saw it succumbing to the freezer test after only 45 minutes.
P1 Autocare Screenwash Pod
Price: £1.99Rating: 3/5Size: One pod
The P1 Autocars Screenwash Pod is a way of avoiding throwing away one of the 100 million plastic bottles created by screenwash every year. Add the pod to your screenwash bottle and fill with water. Depending on how many litres your washer bottle reservoir can hold will affect the concentration level. According to P1 Autocare, a single pod can make five litres of screenwash, which is what we made. The price is reasonable compared to rival products tested, but it lacks overall performance lasting only 45 minutes in the ice test.
If you often find yourself driving in adverse conditons, take a look at our top tips for driving in snow and ice and our list of the best cars for winter driving.
New 2020 Kia Stonic SUV: prices and specs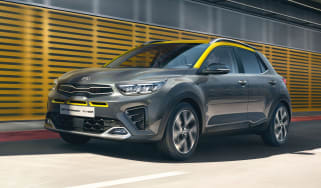 New 2020 Kia Stonic SUV: prices and specs
Updated Peugeot 5008 starts at £29,585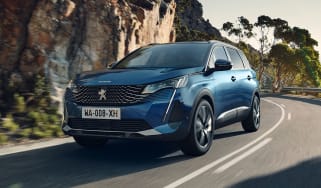 Updated Peugeot 5008 starts at £29,585
Cupra Formentor SUV review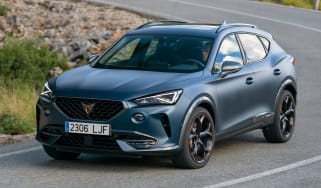 Cupra Formentor SUV review