Best hands-free kits to buy 2020
Stay in touch without losing control with these top Bluetooth visor mounts and earpieces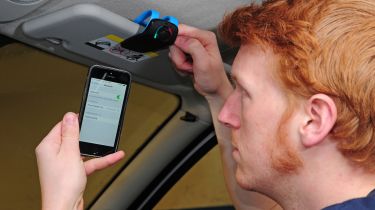 In an increasingly busy world, staying connected to family or work is essential, but driving is the one time you simply can't pick up the phone. It's illegal to use a hand-held phone as you drive and you risk harsh penalties if you're caught in the act.
It's far safer to use a hands-free system, but while most new cars have a Bluetooth system to link your phone to your car, many older cars don't. Fortunately, there are specialist devices available that offer much of the convenience of the latest built-in systems.
We've tested 12 popular systems – including visor-mount and earpiece models – to find the best you can buy.
Putting hands-free systems to the test
The first step in our test was to open a connection between our test phone and each kit, taking a note of which was the most user-friendly to link up, and awarding extra points to those systems that can be linked to more than one phone simultaneously.
Audio quality was next to be assessed – the best systems render human voices as accurately as the phone they're connected to. Earpieces were tested for comfort and visor kits were tested for ease of fitment. We weighted our results by price, with the most affordable winning extra credit.
Best visor-mounted hands free kits
Plantronics K100 review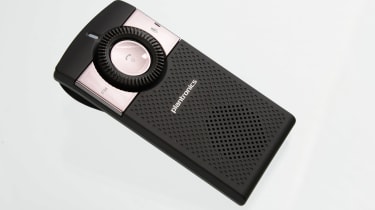 Best price: £31.99
While many visor-clip hands-free systems shout from a tinny built-in speaker, the Plantronics K100 has an FM transmitter so you can tune your car radio to it. This means you can listen to calls through your stereo speakers. It works well and makes it easier to hear calls when travelling at motorway speed. The voice-led controls are easy to use, and it's well priced, too.
Parrot Minikit Neo 2 HD review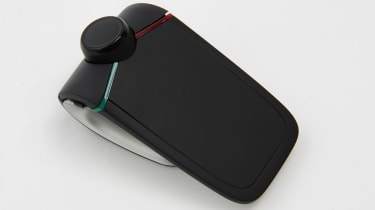 Best price £59.99
The original Minikit Neo was good and this updated model has better sound quality – voices are crisp and clear compared to the original. There's a free app for your phone that helps to optimise the system's performance, too. The Parrot is pricier than rivals, though, and not the easiest to operate.
Supertooth HD Voice review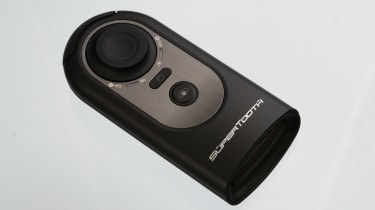 Best price: £41.99
A tricky menu system makes the Supertooth system unintuitive to use, although it does support the iPhone's Siri voice control – but this is of little help to Android users. It offers a range of mounting options, but sound quality was found wanting.
Olixar Clip & Talk review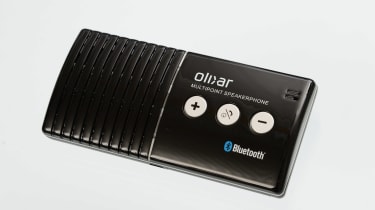 Best price: £19.99
The Olixar isn't an especially good-looking system and has a very functional air. Connecting two phones at once was easy enough, but the control menu is a little clunky in operation and it picks up background noise that can drown out voices, compounded with a tinny-sounding speaker. It trails its rivals, even at this reasonable price.
Best earpiece hands-free kits
Jabra MOTION review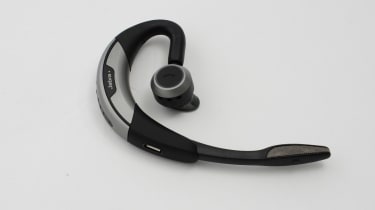 Best price: £70
The Jabra MOTION earpiece feels solid, remaining secure and comfortable in the ear. Despite being bulky looking, the earbud fits snugly and there's a long boom for the microphone, which picks up voices clearly. Background noise is cancelled out quite effectively, too. For overall quality, the MOTION gets our nod as the best Bluetooth earpiece.
Partnership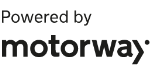 Need to sell your car?
Find your best offer from over 5,000+ dealers. It's that easy.
Jawbone ERA review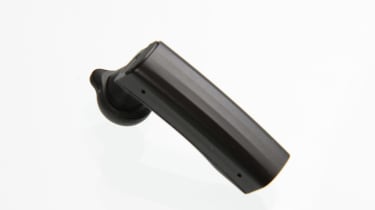 Best price: £79.99
It's small, but it packs a punch. The Jawbone ERA delivers clear audio, despite not having a long boom mic, and its diminutive size makes it light and comfortable. In fact, it's entirely possible to forget you're wearing it at all. Its maker claims the mic picks up your voice directly from your jawbone – hence the name – so background noise is all-but absent. It's just a shame that the neat charging cradle costs extra.
Plantronics Voyager Legend review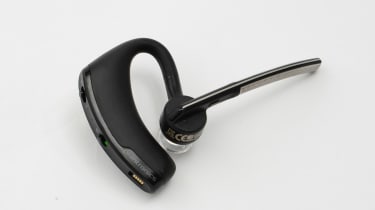 Best price: £54.66
Like our test-winning MOTION, the Plantronics Voyager has a lengthy microphone boom that gets close to your lips for high-quality voice capture, even in noisy surroundings. It's easy to use, too, but isn't as comfortable as its rivals, and this prevents it from placing higher in our tests.
Jabra STORM review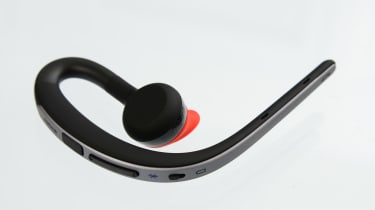 Best price: £41.99
The Jabra STORM is made from a springy rubber material that coils around your ear, and this makes it a comfortable fit for the left or right ear for even extended periods of use. It's a breeze to operate, too, and can pair very quickly using NFC technology – although this proved tricky to do. It's a shame its sound quality isn't the best, though.
Plantronics Voyager Edge review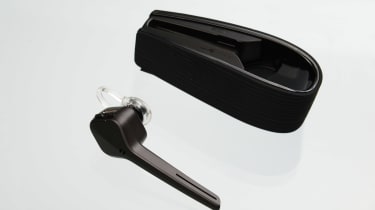 Best price: £59.99
Like the bigger Voyager Legend tested above, the Voyager Edge has a long boom mic, although this time things are a little more compact, which can make fitting a little fiddly. It could be more comfortable, too. Sound quality is very good, though, and we liked the bundled charging cable.
Plantronics ML18 review
Best price: £14.99
The ML18 performs a lot better than its price suggests. Sound quality is only fair, but it's comfortable and can connect to two phones at once. It's relatively easy to use, too, and its compact size doesn't draw attention. Its overall performance isn't enough to trouble more expensive models, though.
Sony MBH20 review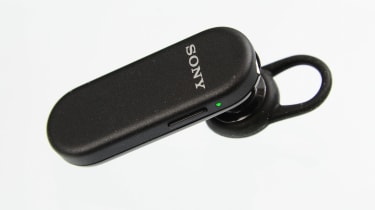 Best price: £11.99
Despite its premium name, the Sony is the cheapest in our test. This is because it's very basic, and really only provides a bear minimum in functionality. Sound quality isn't tops, although voices are at least accurate and recognisable. A low price is pretty much all the Sony can offer.
Jabra STEALTH review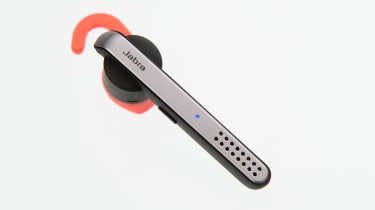 Best price: £46.79
The STEALTH is the smallest of the three Jabra earpieces we've tested, but still has many of the features of its larger stablemates. It's easy to use and audio quality is above average, but it's pricier than the other small earpieces, and became increasingly uncomfortable with prolonged wear. Although good in parts, the STEALTH finishes in last place.
Tesla Cybertruck finally delivered: specs, prices and UK availability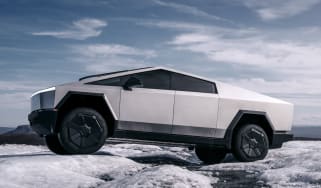 Tesla Cybertruck finally delivered: specs, prices and UK availability
Engine management light: top 5 causes of amber engine warning light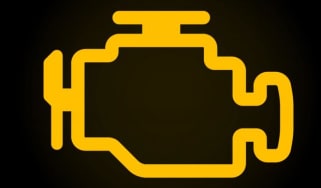 Engine management light: top 5 causes of amber engine warning light
Best new car deals 2023: this week's top car offers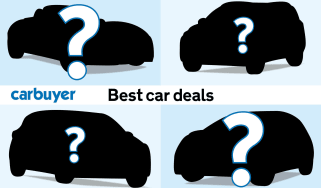 Best new car deals 2023: this week's top car offers