Best car mats 2018
Car mats can protect your car's interior and make cleaning much easier. We look at the best available in 2018
All cars come with fitted carpets, but car mats are a motorist's friend when it comes to protecting them, guarding against wear, grime and spills, while making it easier to clean out the car when it needs a tidy. They're a surefire way of protecting your car's value when it reaches the end of its lease or it's time to sell.
It can be expensive to buy fully tailored mats for your car, so we tested four semi-tailored and four universal sets of front and rear mats. Rubber mats are always better at protecting against spills and muddy shoes, but carpet has a more luxurious feel. Some sets even offer a mixture of materials for a hybrid solution. But which should you choose to best protect your carpets?
How we tested them
We first used scissors to cut the semi-tailored sets along the available grooves that best suited our test car. We also checked how well the universal mats fitted into the footwells.
To simulate the daily wear and tear of dirt and occupants' feet, we used a wire brush on the heel area of the mats and carpets, while also grinding in a mixture of sea salt and fine grit, before seeing how easily it could be vacuumed out again.
Lastly, we spilled a cap full of a fizzy orange drink on to the mats to see how they would deal with a typical mishap.
Verdict
A mixture of quality and a competitive price saw the Ring 7000 universal set take top spot, followed by Michelin's Premium set. For fans of cut-to-fit mats, the positions were reversed, with Michelin's All-Weather set coming out ahead of Ring's Ultra Shield.
Ring Carpet Shield Universal Car Mat Set 7000 RMAT33 review
Price: Around £16Rating: 5/5
The asymmetric design of the Ring set made it obvious which front mat was for the driver's side, providing a full-width PVC heel pad for extra grip and durability. The mats were wide and extended past the pedals, leaving only a small amount of factory-fitted carpet on show. The quality of carpet on the mats was high, but it was more easily marked than the Michelin mats in our brushing test. The oblong rear mats were a similar shape to the Halfords and Cosmos mats, covering almost the full width of the footwell, but snagging on the runners when the front seats were fully back. Turning them sideways avoided this, but left more carpet exposed. Still, at this price it's a minor gripe.
Spilt something? Read our guide to the best car upholstery cleaner
Michelin Premium Carpet Four-Piece Mat Set 92846 review
Price: Around £30Rating: 4/5
The front Michelin mats are very similar in shape, but easily distinguished by the rubber heel section that helps protect the driver's side. There are plenty of nibs to keep the mats from sliding around, and the luxury carpet was impressive, easily resisting scuff marks from our wire brush. The front items offered excellent coverage for the footwells and we particularly liked the design of the heel protection. The rear mats had angled corners that helped them fit well, even if they didn't go far under the front seats. The main negative of the Premium set was the matching price, which was almost double that of the Ring set.
Cosmos Premium Semi-Tailored Car Mats 69293 review
Price: Around £30Rating: 3/5
Partnership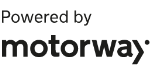 Need to sell your car?
Find your best offer from over 5,000+ dealers. It's that easy.
The Cosmos mats had a pleasingly thick, quality-feeling carpet, which was more heavily tailored on the driver's side to fit neatly under the pedals. Not only did the carpet feel good, it was also hardly marked by our wire-brush test, so should stand up to abuse. Plenty of grip on the undersides meant the mats also stayed in place even when we shuffled our feet around on them. The set lost points for their lack of a heel rest, meaning the driver's side could wear more quickly if you drive lots of miles. Large rear mats provided good coverage, but their oblong shape with no cutouts meant they could get trapped when the front seats were pushed right back.
Halfords Semi-Fit Car Mats Shape 4 review
Price: Around £25Rating: 3/5
Designed to fit popular models, the Halfords Semi-Fit range of mats is available in five sizes, and plugs the gap between universal and fully tailored sets. The driver's side anchor point was a good feature, keeping the mat from moving, but the anti-slip backing on the others also kept them in place. The carpet looked and felt fine, but wasn't as plush as the Michelin and Cosmos, while also showing signs of wear at the hands of our wire brush. The rear mats failed to cover about 2cm of carpet at either side, but they fitted well under the rear seats. The driver's mat was also too small, but the passenger mat offered better coverage.
Cut-to-fit mats
Michelin All-weather Four-Piece Car Mat Set Black 98016 review
Price: Around £23Rating: 5/5
We liked the quality feel of these mats, even if they come without any carpet inserts. Our wire brush left barely a mark on the heel area, so they should prove tough underfoot. A grippy underside also held the mats in place very well. The design of the surface means there's dozens of places to trap gravel, water and spillages in place, which can easily be cleaned out later. The new mats are identical in shape, but cutting them to size is simple. We found that the front of the driver's mat was too narrow after cutting, though, leaving some carpet exposed. The rear mats were a touch narrow, and didn't slide far enough under the front seats.
Ring Ultra Shield 4000 RMAT17 review
Price: Around £23Rating: 4/5
Generously sized, the Ring mats were only just smaller than the Sakura set, with identically shaped front mats that could be used in left or right-hand-drive models. With a small amount of trimming, we achieved a good fit in our test car, and they didn't move too much, despite lacking grippy nibs underneath. They lacked a specific heel pad, but both front mats had a large carpeted area that was thin but also surprisingly resistant to our wire-brush test. The rear mats provided excellent coverage and were easy to trim to fit between the seat runners.
Sakura All-Weather Car Mat Set review
Price: Around £27Rating: 3/5
Despite Sakura typically being a mid-range brand, this was the most expensive set of mats we tested. They were also the biggest and included a large carpet area in the front and rear. This was similar to the Ring 4000 set, but showed signs of fluffing up after being rubbed with a wire brush. There was no extra heel pad, but contoured rubber sections would serve a similar purpose. There were plenty of cut lines to aid with trimming to fit the car correctly and their full length would easily extend under the pedals. The rear mats were wide enough to provide good coverage and could be cut to slide under the front seat.
Halfords Rubber Car Mats 594533 review
Price: Around £15Rating: 3/5
With the smallest overall size, this all-rubber set of car mats struggled to fit the footwells. We only used the cut lines to shape the driver's mat around the pedals, but this also meant they were too narrow. Contours would offer some protection at the heel, but there was no separate heel pad and our wire brush left marks. In the back, the mats left roughly 4cm of carpet exposed, but the cut lines allowed the mats to be cut to fit between the seat runners. A low price means this could be a good set of mats for a smaller car, but they were a poor fit in our test vehicle.
If you're planning on sprucing up your vehicle, take a look at our best car cleaning tips
Engine management light: top 5 causes of amber engine warning light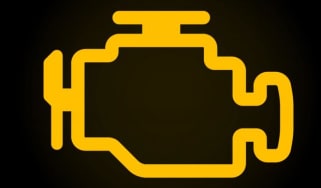 Engine management light: top 5 causes of amber engine warning light
Best new car deals 2023: this week's top car offers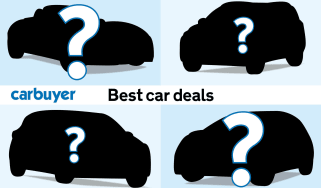 Best new car deals 2023: this week's top car offers
Swoopy new Toyota Sport Crossover Concept to take on Polestar 2 in 2025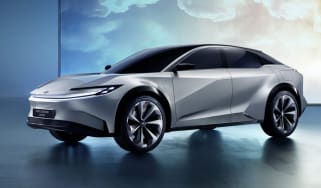 Swoopy new Toyota Sport Crossover Concept to take on Polestar 2 in 2025