Best rechargeable torches 2018
These rechargeable torches can be kept topped up in the car, making them an essential accessory, especially in winter
A torch is an essential item that should be carried in every car, but when left for long periods, their batteries can go flat and fail at the worst moment. A better idea can be a rechargeable torch that's always ready for use, regularly topped up with the car's own 12-volt power supply.
While there's nothing new about torches, the latest LED (light emitting diode) bulb and battery technology means new rechargeable torches are brighter, last longer and use less electricity than their predecessors. This makes them far more adept at illuminating a night-time roadside emergency, or just helping you find your way in the countryside before or after a journey. The best torches can also be charged from your home power supply and have adjustable beams suitable for working on your car, walking or alerting passing traffic. We especially recommend carrying packing a torch when driving in winter.
How we tested them
The most important factors in our testing included the light beam itself and how long the battery lasted. We looked for brightness and an adjustable pattern of light, as well as how long the light stayed bright enough to use after a few cycles of charging and draining the battery. In-car charging was essential, with extra points for home charging and a low-power mode to prolong running time.
Handy extras like spare batteries, the ability to charge portable devices and cases were factored in, along with considerations like how easily each torch could illuminate the engine bay without moving out of place. Of course, price was also a big deciding element that everything else was balanced against.
Verdict
It's a debut win for the HP7R from Coast, which had one of the best beams here and really impressive duration from a charge. The Duronic also makes the podium thanks to its stamina, bright bulb and competitive price. Despite its small size, the LED Lenser keyring torch showed it could outperform bigger rivals.
Coast Rechargeable HP7R review
Price: Around £57Light test: 10+ hoursVerdict: 5/5
It's quite pricey, but the Coast offers motorists an excellent package. Both a spare lithium-ion battery pack and standard alkaline batteries come in the pack, along with a USB charging lead, mains and 12-volt adaptor. Everything feels very high quality, down to the neat socket cover and the sliding collar used to adjust the width of the beam. The battery pack is a top performer, too: this torch was still working at the end of our 10-hour experiment.
Duronic Rechargeable LED Flashlight RFL903C review
Price: Around £27Light test: 10+ hoursVerdict: 4/5
If duration is the most important factor in your buying decision, the Duronic was still going after a staggering 24 hours. This comes at the cost of a small form factor, because at 30cm in length and packed with nickel-metal-hydride battery cells, it was also the largest torch in our test. It emitted a powerful light that shone over a long distance, but its beam wasn't the widest for working on parts of the car. Like the Coast, it had a power-saving mode, but its mains-only charging makes the Duronic a little less suitable for motorists. An inverter for use in the car or a regular top-up inside should negate that issue, though.
Partnership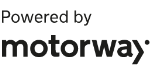 Need to sell your car?
Find your best offer from over 5,000+ dealers. It's that easy.
Buy the Duronic RFL903C from Tesco for £30.99
LED Lenser M3R review
Price: Around £47Light test: Three hoursVerdict: 4/5
LED Lenser has a long history of producing excellent small torches and this one is no exception. Less than 10cm long, it can be put on your keys or you can use its clip to secure it to your pocket or belt. Despite its small size, it still packs a punch, and you can adjust it with one hand by rotating the end of the lens, switching between a narrow or wide beam. A USB lead is included, but you'll need an adaptor if you want to charge it from the mains or a 12-volt socket.
Halfords Advanced Ultra Bright LED Torch review
Price: Around £40Light test: Two hoursVerdict: 3/5
Strangely for a manufacturer synonymous with driving, this Halfords rechargeable torch only comes with a mains charger. Despite cycling the lithium-ion batteries a few times to ensure they were working correctly, this was also the first torch to extinguish – after just two hours. That's around half as long as the four hours advertised, and disappointing for a modern LED torch. An excellent beam helped it win back points, penetrating a long way into the darkness, and giving a wide, consistent spread for working on your car. There are also no less than five modes, including full, half and 30% brightness, as well as two flashing speeds.
MAGLITE MAG-TAC LED Rechargeable review
Price: Around £95Light test: Five hoursVerdict: 3/5
MAGLITE is a famous name in torches and the MAG-TAC has a great design, but it's still hard to justify such a steep price. There's no denying the MAG-TAC is bright, though, with no annoying dark patches in its spread of light. The US manufacturer has also chosen to take care of charging via a dock that's been ingeniously shaped to fit in a cup-holder and comes with mains and 12-volt adaptors. Clicking a single switch to access its various modes (including power saving) is a bit of a faff, but the MAG-TAC feels tough. It's made from aluminium, drop-tested from a height of two metres and meets IPX4 water resistance standards.
Ventus SuperLite review
Price: Around £50Light test: Four hoursVerdict: 3/5
The Ventus SuperLite is a clever all-rounder with lots of features included in the pack. You get a red-and-white diffuser, so the torch can be used as a night light or inspection lamp, while its adapter can charge mobile phones. There's even a steel point at one end of the torch for breaking a window in an emergency. The 12-volt USB adapter takes care of charging and there are two power-saving modes to preserve battery life. It's a desirable torch then, but the bright beam is rather narrow and can't be adjusted.
Sealey LED019 review
Price: Around £18Light test: Six hoursVerdict: 3/5
Despite boasting a single-watt LED bulb, the Sealey feels a bit more traditional than its rivals and its beam of light lacks punch. It's fairly bright in the centre, but has a narrow focus and can't be adjusted. There's a 12-volt plug built into the casing, but it's possible this won't suit all car sockets, depending on the shape of trim around them, and there's no charging indicator light. The Sealey wins points for being affordable and having decent battery life, with good illumination for around six hours.
Buy the Sealey LED019 from Amazon for £18.08
Ring Rechargeable Car Torch review
Price: Around £5Light test: Four hoursVerdict: 2/5
It's a bit unfair putting the £5 Ring torch up against rivals costing far more, but interesting nonetheless. It lasts a respectable four hours from a full charge, but this is partly because it emits a dim light, which limits its usefulness even at this price point. It's very simple to use though, being designed to simply live in your car's 12-volt socket until you need it. A slim shape means it should fit any car without getting snagged and be ready to go when you need it.
Best new car deals 2023: this week's top car offers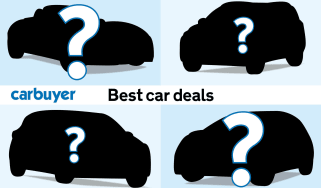 Best new car deals 2023: this week's top car offers
New 2024 Porsche Panamera – new looks, interior, and Turbo E-Hybrid model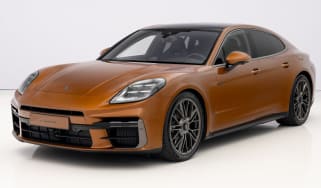 New 2024 Porsche Panamera – new looks, interior, and Turbo E-Hybrid model
New 2024 Dacia Duster arrives – popular budget SUV enters its third generation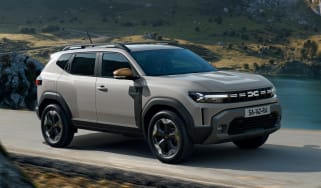 New 2024 Dacia Duster arrives – popular budget SUV enters its third generation