Best wheel sealant 2018
Coating your alloys with wheel sealant can fend off brake dust and grime, making them easier to keep clean
Tackling alloy wheels is the cleaning job most likely to bring drivers out in a sweat. Spinning just inches from the tarmac, right in front of the brakes, they quickly become covered in grime and baked-on brake dust. Not only that, but intricate designs and narrow spokes can lead to grazed knuckles, while incorrect cleaning can damage the lacquer and paint used on most modern wheels.
So there are plenty of reasons to invest in a product to protect your wheels and help make cleaning them easier. Hi-tech wheel sealants have replaced traditional waxes, with aerosol spray bottles that make the application process far easier and quicker. You can also expect them to work for longer, so we monitored our wheels for 10 weeks. During this time we looked for a finish as close to clean as possible, assessing durability and each product's ability to fend off dirt. Those were the top priorities, but we also considered ease of use and price.
Best wheel cleaners to buy now
Read on for our list of the best wheel sealants...
Wonder Wheels Wheel Sealant review
Price: Around £7Size: 300mlContact: www.tetrosyl.com
Three wheel sealants have dominated our results over the past several years, with a significant gap to the also-rans. While the latter showed hardly any signs of working after four weeks, our favourites had fended off grime on their sections of our test wheel and kept them looking clean.
Our recently extended test suited the Wonder Wheels, which showed a small lead as the weeks went on. By the end of the test, all the sections showed some grime, but Wonder Wheels kept it in check the most effectively. Considering it was also the cheapest of the three, Wonder Wheels is a must-have product in any motorist's cleaning kit.
Armor All Shield Brake Dust Repellent review
Price: Around £9Size: 300mlContact: www.armorall.eu
Armor All has recently changed the name of its wheel sealant, but we didn't spot any changes in its performance. The brand kicked off the trend for sealant products, that are easy to apply; you simply spray them on to clean wheels and leave them for around an hour before driving. Wonder Wheels pipped it this time, but it was a close finish and the Armor All still kept much of the test patch clean.
Autoglym Wheel Protector
Price: Around £10Size: 300mlContact: www.autoglym.com
The full weight of Autoglym's R&D sits behind its Wheel Protector, which has been developed with its motorsport partners and is said to form a 'super-hydrophobic' layer between dirt and your wheels. You apply it just by spraying on like the others, and Autoglym also recommends that it should be left to cure for an hour, during which time the wheels need to be kept dry. Once coated with Autoglym, the test section of our wheel matched the Armor All, with just a slight build-up of brake dust around its outer lip.
Engine management light: top 5 causes of amber engine warning light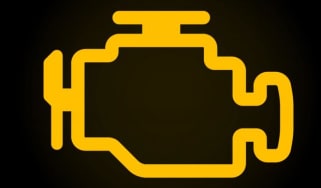 Engine management light: top 5 causes of amber engine warning light
Best new car deals 2023: this week's top car offers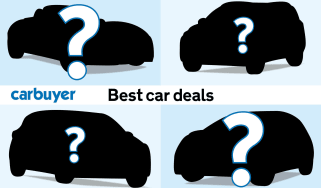 Best new car deals 2023: this week's top car offers
Swoopy new Toyota Sport Crossover Concept to take on Polestar 2 in 2025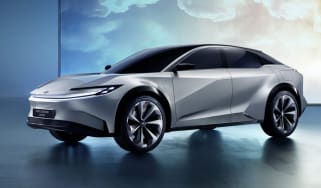 Swoopy new Toyota Sport Crossover Concept to take on Polestar 2 in 2025