Best spray-on car waxes to buy
If you're looking to add extra shine to your car, we've rounded up the best quick car wax products
A spray-on car wax can be ideal if you're looking for a quick way to make your car gleam between washes, or keep its protective layer topped up. The best products can even clean off the thin layer of dust that often forms in summer, so you don't even need to wash the car first. Designed for convenience, they're faster to apply than a traditional wax paste, usually needing little more effort than spraying on and buffing off.
Some of these products can be used while the paintwork is wet, allowing you to dry off the car and protect it all in one go. Many can also be used as a 'rapid detailer', which removes fine grime between washes to keep your paintwork looking its shiniest.
How we tested them
Durability isn't quite as important with a quick spray-on wax, but we still checked our test bonnet after a week or so to see which spray waxes were still performing. However, we mainly prioritised their ability to remove a thin layer of grime from the paint surface between washes. We also awarded points for ease of use, looking for an effective application with the minimum amount of effort and buffing. Lastly, we took into account the price of each spray on Car Wax Online at the time of the test.
Read on for our list of the best spray-on car waxes:
Autobrite Direct Supersonic! Sp-rin-ts review
Price: around £18Size: 1,000mlVerdict: 5/5
We were very impressed with Supersonic!, as we could still see beading up to four weeks after application, even after less-than-perfect weather and plenty of grimy roads. The company puts this down to its silicon dioxide formula, which is said to bring out the best in your paintwork and carry on working for longer. Autobrite claims it'll last up to three months, which looks likely if you don't cover thousands of miles in that period. It's a large bottle, but its price is still expensive compared to rivals. Make sure you don't leave it on too long, otherwise it could mark the paint, which you'll then have to polish out.
Turtle Wax 'Wax It Wet' review
Price: around £7Size: 500mlVerdict: 4/5
Wax It Wet is a fantastic budget option if you want to prolong your car's shine. Turtle Wax was one of the first companies to introduce a convenience spray-on wax, and it's still one of the best in our eyes. Simply spray onto wet bodywork, spread it around and dry the panel as usual. Wax It Wet produced a good amount of beading, although it isn't quite as resilient as the Supersonic!. We think that's because of the weather we encountered, with which the Turtle Wax didn't cope so well.
Armor All Speed Wax review
Price: around £8Size: 500mlVerdict: 4/5
Armor All's Speed Wax is another great option that won't break the bank. While its main function is as a rapid detailer, you can also use it before drying the car off, and on glass too. In our tests it managed to keep water beading for over three weeks, although we did find that the water stayed on the car longer than with some alternative products.
Dodo Juice Future Armour review
Price: around £10Size: 500mlVerdict: 4/5
Partnership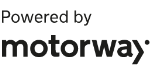 Need to sell your car?
Find your best offer from over 5,000+ dealers. It's that easy.
Some of these products are essentially as good as each other, and Dodo Juice's Future Armour spray wax comes fourth in our list due to its slightly higher price. However, if that's no issue then it's very good indeed. Like the other products in this test, the Future Armour is very easy to use - all you need to do is spray, make sure the whole panel has an even covering and then dry it. It was still working after three weeks - in fact, the company claims it stays effective for up to four months.
Autoglym Aqua Wax review
Price: around £15Size: 500mlVerdict: 4/5
Autoglym performs well in many of our tests, but it was outdone in this one by cheaper alternatives. The Rapid Aqua Wax didn't come up to quite the same standard as the Supersonic!, and was slightly slower to clear the water beads after a rain shower. However, the price isn't so steep given it includes two quality reusable microfibre cloths to wipe and buff the panel. This is a former winner, but we now recommend slightly less expensive alternatives instead.
Tesla Cybertruck finally delivered: specs, prices and UK availability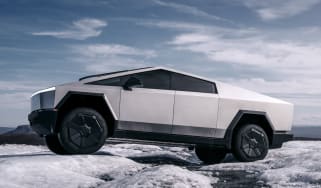 Tesla Cybertruck finally delivered: specs, prices and UK availability
Engine management light: top 5 causes of amber engine warning light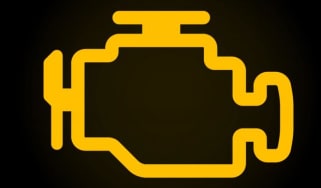 Engine management light: top 5 causes of amber engine warning light
Best new car deals 2023: this week's top car offers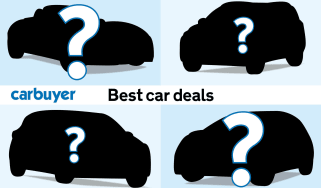 Best new car deals 2023: this week's top car offers