Best antifreeze tester 2018
It's essential your car's radiator has the right mixture of antifreeze to avoid damage. These testers can help
The engine of practically every new petrol and diesel car is kept at the right temperature by a mixture of water and antifreeze known as coolant. This circulates around the engine and through a radiator and is kept topped-up via a reservoir under the bonnet – normally a plastic tank with visible markings to easily check the level of antifreeze inside.
It's essential for your car to run without overheating and breaking down, and the correct ratio of antifreeze will protect against freezing in winter and boiling in summer, while also helping to avoid corrosion. Antifreeze also degrades over time, typically requiring a change after two to five years, so checking its effectiveness can help you decide when it's time to flush it out and add fresh fluid to keep your car in perfect health.
Carbuyer's best cars for winter
We put a variety of off-the-shelf antifreeze testers through their paces, with prices ranging from £2 to £12.
How we tested them
Testers work by measuring the concentration of chemicals in coolant, the most common of which are ethylene glycol, split into silicate and organic acid technology (OAT). These are suitable for most cars built from 1998 onwards. We also tried one tester designed for use with propylene glycol, but this is less widely used in the UK.
We poured concentrations of antifreeze designed to work down to -18 (33%) and -34 degrees Celsius (50%) for the silicate, -18 (33%) and -36 degrees (50%) for the OAT and -28 (40%) and -40 degrees (50%) for the propylene.
Throughout testing, we looked for clear instructions and accurate readings over three tries, along with the prices from the manufacturer and various online sources.
Read on for our list of the best antifreeze testers…
Bahco Antifreeze Liquid Tester BE401 review
Price: around £12Type: FloatRating: 5/5
The Bahco was the only product we tested that could be used for ethylene and methanol. We liked its glass (rather than plastic) tube, which surrounds a gauge that rises or falls depending on the concentration of the antifreeze. It was small though, requiring good eyesight, and taking readings in Celsius was a bit tricky. It's worth persevering, though, because it was by far the most accurate tester we tried.
It wasn't perfect – the instructions didn't include heat safety and the Bahco was also the most expensive product – but you can't fault its precision.
Silverline Antifreeze Tester 427656 review
Price: around £4Type: DiscRating: 4/5
Despite being cheaper than the disc-type testers we tested from Laser and Draper, this was actually the most accurate. Its instructions were also excellent, covering safety around heat, skin and eye protection, along with the toxic danger coolant could pose to children. There was also emphasis on the correct disposal of antifreeze, making it clear that it can't be put down the drain. The readings were printed on the tube in Celsius and Fahrenheit and were taken by observing the floating discs inside. The readings all hovered around four degrees low, however this was reversed for the OAT 33% mixture, which was slightly too high.
Gunson Antifreeze Tester 77105 review
Price: around £5Type: NeedleRating: 4/5
Partnership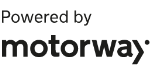 Need to sell your car?
Find your best offer from over 5,000+ dealers. It's that easy.
The Gunson Antifreeze Tester has been on the market for many years and uses a needle to provide a reading instead of floating discs. The needle itself is fairly large, which can make it tricky to take an accurate reading. In our tests it was around three degrees high, except with OAT 50%, where it was low by the same amount. The instructions are printed on the tester itself and mention issues around heat and rust, but don't recommend eye or skin protection.
Sealey Propylene Glycol Antifreeze Tester AK4122 review
Price: around £5Type: NeedleRating: 4/5
The Sealey was the only tester in our line-up suitable for propylene glycol, which isn't used as widely as ethylene, but is recommended for some cars, including some Renaults. You also take a reading using the discs that float inside the device, but here there are five instead of six. Results were consistently around four degrees high, regardless of the concentration. It's not cheap or completely accurate, but choices are limited if your car uses propylene glycol antifreeze.
Draper Anti-Freeze Tester 10627 review
Price: around £9Type: DiscRating: 3/5
The Draper came with instructions that warned against using it if the engine is hot and that coolant showing signs of corrosion should be replaced, but didn't advise eye or skin protection. Like some of the others, it features six discs that float inside according to the coolant, but we found accuracy poor, with readings around seven degrees over at a concentration of 33%.
Laser Ethylene Glycol Antifreeze Tester 4293 review
Price: around £9Type: DiscRating: 3/5
Laser's instructions usefully warn against overfilling coolant, but otherwise this product looks similar to others with disc floats. We also found the results were similar, with poor accuracy for 33% concentration anti-freeze and readings around nine degrees off, but better results for 50% concentration. We also found the rubber bulb began to leak after just a few uses, making it important not to get air into the sample.
Halfords Antifreeze Tester MEG review
Price: around £2Type: FloatRating: 2/5
This budget testing kit includes a glass tube that slots into a holder measuring just over 12cm long. Easy-to-understand instructions are printed on the case, but you might need to squint slightly to make them out. After impressive past performances, results were a bit more mixed this time, with good accuracy for the OAT antifreeze at 33% dilution and ethylene at 50%, but a 10-11 degree inaccuracy in other tests.
Sealey Ethylene Glycol Antifreeze Tester AK409 review
Price: around £6Type: NeedleRating: 2/5
As you can probably tell from the picture, there's little to distinguish this tester from the Gunson, so our findings were similar for both. It was well constructed and the instructions were handily printed on the product, so you can't lose them. However, despite being almost identical in appearance, the results were quite different. While the Sealey was joint best (with the Bahco) for ethylene at 50% concentration, other tests were inaccurate by nine to 13 degrees.
Engine management light: top 5 causes of amber engine warning light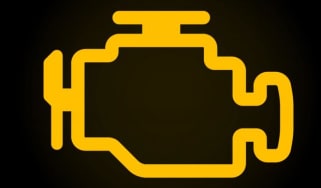 Engine management light: top 5 causes of amber engine warning light
Tesla Cybertruck finally delivered: specs, prices and UK availability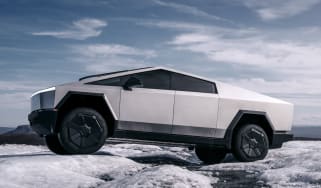 Tesla Cybertruck finally delivered: specs, prices and UK availability
Best new car deals 2023: this week's top car offers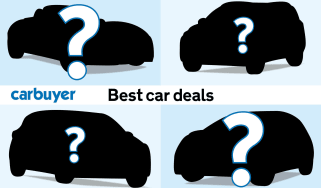 Best new car deals 2023: this week's top car offers