Driving in Russia
The facts, hints and tips you need to drive safely and legally in Russia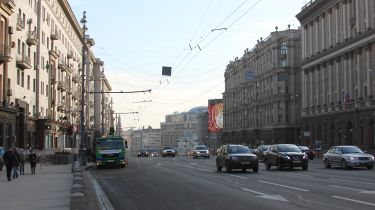 Russia – host of the 2018 World Cup – is a vast, bewildering country, and home to some of the most wildly varied roads in the world. From smooth, wide highways to precipitous, rocky mountain passes, you'll find it all somewhere in this sprawling land mass that extends from Europe into Asia.
If you're planning to drive to Russia, or fly and then rent a car when you arrive, you'll need to pay attention to the local driving regulations. Staying safe and legal is vital to having a good time, and we can offer a few tips that'll prepare you for Russian roads.
As well as sticking to the letter of the law, it pays to be extra vigilant when driving. Many sources suggest that Russian traffic behaviour isn't always predictable, so ensure that you give yourself plenty of space in which to react to unexpected maneuvers. It's also illegal to drive a dirty car, particularly if the number plate is obscured by dirt.
Remember: you drive on the right in Russia, overtaking on the left, as on mainland Europe. Traffic lights follow the same three-colour system as elsewhere, and you must give way to traffic coming from the right, including on roundabouts. Trams and buses have automatic right of way, as do emergency vehicles with flashing lights. Russia is quite strict on horn use, too – it must not be used in built-up areas, unless in cases of immediate danger.
Read on for our guide to driving in Russia.
Russian driving age
To obtain a driving license in Russia, you must be at least 18 years old, or 16 for a motorcycle license. Bearers of overseas licences – including that of Britain – are not permitted to hire a car unless 18 or over, and most hire companies impose a minimum age of 21. Similarly, a 17-year-old planning to drive from the UK will be breaking the law beyond the Russian border.
Driving in Russia – licence requirements
Full UK license holders will need to present their plastic photocard driving license – a provisional license is insufficient. Some hire companies might need a driving license check code from the Driver and Vehicle Licensing Authority (DVLA) – you can use the organisation's 'share driving licence' facility; the code it produces remains valid for 21 days.
Importantly, you also need an International Driving Permit (IDP) to drive in Russia. You can obtain one of these via the UK Post Office for a small fee.
'Driving in Russia' kit
When driving in Russia, you must be able to demonstrate that you're legally entitled to drive the car you're driving. As well as your driving license and IDP, you might be asked for your passport for further proof of identification.
If stopped by the police in a hired vehicle, you're likely to be asked to produce proof of insurance, and it's worth keeping a copy of the hire agreement to hand. You should be provided with a certificate of insurance in the car.
If you're driving your own car in Russia, you'll want to take the registration document (V5) or a copy, as well as insurance documentation that explicitly outlines driving in Russia is covered under the terms of your policy. It's also worth checking that the cover you have in place is more than simply "third party". Your insurer might charge a fee, but this could be worthwhile should the worst happen.
Partnership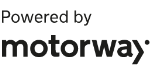 Need to sell your car?
Find your best offer from over 5,000+ dealers. It's that easy.
Whether your car is owned or hired, you'll need the following kit to be legal on Russian roads: A reflective warning triangle, a first-aid kit and fire extinguisher and spare bulbs. If the car wasn't built for a country where you drive on the right, you'll need headlamp beam deflectors, too.
Mobile phone use
It's against the law to use a mobile phone when at the wheel in Russia, unless it's integrated into a hands-free system.
Russian speed limits
Russian speed limits are displayed in kilometers per hour (kph). 1kph converts to 0.62mph.
The standard speed limit for built up areas in Russia is 60kph, which is a little faster than the 30mph UK urban limit. However, highly populated areas may enforce a 20kph limit, which will be signposted accordingly.
In contrast, the national 110kph limit, which applies to expressways and all other roads, is slightly slower than our 70mph national limit.
If you have a trailer in tow, the expressway speed limit is 90kph, and 70kph must be observed on other roads. The 60kph urban limit still applies.
Driving with children in Russia
Russian road law states that children less than 12 years old must travel in the back seat, unless the front seat has a suitable child restraint fitted. Front and rear occupants must wear seatbelts at all times.
Russian drink-driving laws and the alcohol limit
Russia has a strict zero-tolerance policy. Police are equipped with breathalyzers, and will require a clinical test if your initial sample registers positive. Any sign of alcohol in your blood, breath or urine is strictly against the law.
Drug-driving isn't tolerated, either, and narcotic testing is becoming more commonplace. Having been introduced in Moscow, it's gradually being phased in across the country.
Fuel stations in Russia
Russian service stations can be stocked with a wider range of petrol types than you're used to. You might encounter pumps for 80, 92, 95 and 98 octane petrol, but the lowest grades are more appropriate for agricultural or industrial machinery. Most petrol cars in the UK operate on 95 octane fuel – make sure you know which grade to use in any car you hire.
LPG is widely available, but few hire cars will be thus fuelled. Diesel pumps are marked "дт", and are usually coloured in a familiar black.
Remember, driving between towns in Russia can involve some seriously long distances, and it's advisable to fill your tank as frequently as you can. Don't expect credit cards to be accepted – it's wise to carry a reserve of cash for fuel purchases.
Cold weather driving
Russia is a huge country and parts of it can experience freezing conditions while other parts are bathed in sunshine. The most important thing you can do is to drive according to the weather conditions, and account for any variations you're likely to encounter en route.
Where possible, check ahead for road closures or localised extremes in weather before you set out on a journey. We recommend you follow the same driving precautions as you would for winter driving in the UK, and can help with our guide to cold weather driving.
Whenever there's a risk of encountering cold weather on your journey, it's worth taking extra precautions. Take warm, dry clothes, a waterproof layer and plenty to eat and drink in case of an unscheduled overnight stop in your car.
Tesla Cybertruck finally delivered: specs, prices and UK availability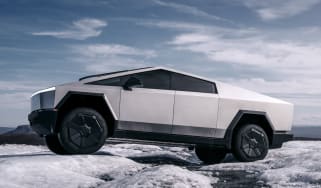 Tesla Cybertruck finally delivered: specs, prices and UK availability
Engine management light: top 5 causes of amber engine warning light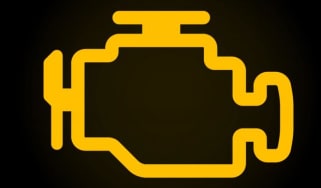 Engine management light: top 5 causes of amber engine warning light
Best new car deals 2023: this week's top car offers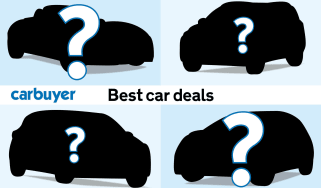 Best new car deals 2023: this week's top car offers