What is an IDP? All you need to know about the International Driving Permit
Do you need an International Driving Permit when driving abroad? Our guide will explain everything you need to know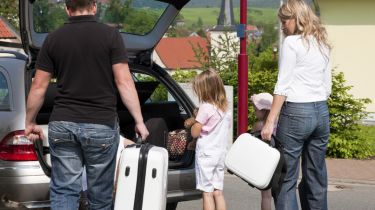 With a full UK driving licence you're currently permitted you to drive in most countries around the world. However, as a UK licence is printed in English, it may be challenging for local police or a hire car companies to translate it to confirm it's genuine, meaning you could find it difficult to prove you have the legal right to drive in a particular country.
This can be resolved by obtaining an International Driving Permit (IDP). This is issued by UK authorities and is printed in several languages to ensure that your drivers licence can be understood overseas, and if requested, prove you are legally verified to drive in that country.
Top tips for driving in France
In some countries, an IDP is a legal requirement, making it an essential item if you intend to drive as you will fall foul of the law without one. In other countries an IDP is voluntary, but it could still be worth carrying one as a precaution. As it has been reported that certain car hire companies have refused a hirer who does not have an IDP, even though there is no legal requirement.
Our guide for a full explanation on everything you need to know about International Driving Permits, from what it is, to confirming if you need one and when you can apply for one.
What is an International Driving Permit?
An International Driving Permit (IDP) is essentially a translated version of your UK driving licence. It allows foreign authorities to check your details in the same way as a police officer would if you got stopped when driving in the UK. You'll need to carry your license and an IDP with you at all times when driving in a country that requires it.
It is held alongside a full driving licence issued by your own country entitles you to drive a vehicle according to the rules agreed by every participating country.
The most important entitlement for most UK citizens is likely to be Category B – the entitlement to drive a vehicle, or vehicle and trailer, not exceeding 3,500kg in total, and not carrying more than eight passengers. Note that category B of the IDP matches that outlined on the rear of the UK driving licence photocard.
What International Driving Permit do I need?
There are three main types of IDP available. The most common of which is the 1968 IDP which is valid for three years, or until your driver's licence expires, whichever comes first.
The 1949 IDP is valid for 12 months, and the final 1926 IDP is only required if you intend to drive in Mexico, Brazil, Iraq or Somalia.
From 28 March, the IDP requirements are being updated for many countries. Therefore, if you already hold a valid IDP for a particular country, and intend to drive when you travel there again, it's worth confirming if your IDP is still accepted before you travel.
The complete list of countries and their IDP requirements post Brexit are listed here:
Check if you need an international driving permit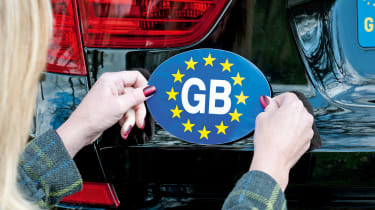 How to get an International Driving Permit
The only place you can go to get an IDP is a post office, and you have to be aged 18 or over to be able to get one. It doesn't take too long to fill out the paperwork for an IDP - you'll be at the counter for just a few minutes - but you will need to take the following with you when you apply:
Your full UK driving licence (not a provisional licence)
Proof of identification (e.g. your passport)
A passport-sized photo with your signature on the back
An IDP will only cost you £5.50 and you should note that most post office branches will not accept an IDP application more than three months before you travel.
Will I need an International Driving Permit after Brexit?
According to the Department for Transport (DfT), if the UK leaves the EU without a deal later this year, UK motorists who want to drive in Europe will need to purchase one of the three available IDPs as follows:
1926 IDP to drive in Liechtenstein
1949 IDP to drive in Spain, Iceland, Malta and Cyprus
1968 IDP to drive in all other EU countries, including Norway and Switzerland
You should ensure you have the correct IDP for whichever country you are planning on visiting. As without it, you could be turned away at the border or face enforcement action including fines for having an incorrect IDP.
Are you planning on driving in Europe after Brexit? See our guide for car insurance green cards, and what you need to know to drive in the EU post-Brexit.
New electric MG4 hatch to start at £25,995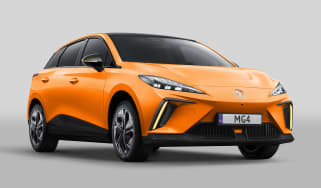 New electric MG4 hatch to start at £25,995
Kia EV4 SUV to take on the Volvo XC40 Recharge
Kia EV4 SUV to take on the Volvo XC40 Recharge
Best new car deals 2022: this week's top car offers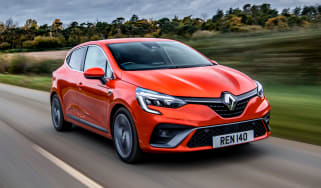 Best new car deals 2022: this week's top car offers