Driving in Europe after Brexit: what will I need, and are there different rules?
The UK has left the EU but how does Brexit affect the rules for driving abroad?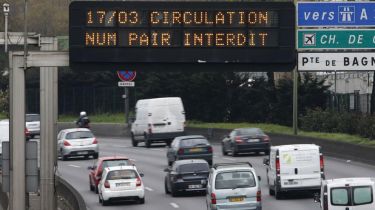 The UK left the EU at 11pm on 31 January 2020 and entered a transition period, during which the UK and EU started negotiating the terms of its new relationship. Customs and border checks during this 11-month period should be unaffected and rules for UK drivers travelling to the continent will remain as they are.
It's possible that changes to these rules will be made when the transition period ends and the terms of the UK's new relationship with the EU come into effect. In this guide we'll cover IDPs, green cards, hire cars, taking a trailer onto the continent and more. Below, we also list out the things you'll need to do when driving abroad if the UK doesn't secure a deal.
Driving abroad to-do list:
Buy an International Driving Permit
Inform your insurance provider
Get a green card
Buy a GB sticker
Register your trailer (if applicable)
Get a local driving license before Brexit date (if staying in the EU for a longer period)
International Driving Permits
During the transition period, there's no legal requirement for drivers with UK driving licences to hold an IDP when visiting any EU country but it's still recommended for some countries, including Italy and Portugal. You can buy an International Driving Permit (IDP) from your local post office, which costs £5.50 and takes a matter of minutes to complete at the counter. Although it's essentially a European translation of your driving licence, you'll also need to take your UK photocard driver's licence because an IDP isn't valid on its own.
There are two main types of IDP that you might need if you plan to drive in Europe after the transition period, and if your route includes France and Spain you'll need both types. If this affects you, you'll need to pay for two IDPs at the post office. Depending on the type of IDP you choose, it is valid for either 12 months or three years.
Green cards
Depending on the outcome of negotiations between the EU and UK and the terms of the final agreement, you may need to have a green card when you drive abroad - in addition to an IDP - after the transition period. A green card is a document that shows you are insured to drive overseas, and can be issued by your insurance provider through a quick phone call. You should always inform them when you are driving abroad to make sure you'll be covered.
Green cards shouldn't cost you anything, but, again, you would in theory need a different one for France and Spain, so be careful to inform the insurance provider of all the countries you'll be driving through. The document needs to be printed on green paper, and must have at least 15 days cover left on it when you enter an EU country, even if you aren't staying that long. Make sure you apply for the green card in good time because it may take longer for insurance companies to send them out as demand increases.
Hiring a car abroad after Brexit
It varies, but you may need an IDP to drive a hire car in Europe after the transition period. Check with your hire company to make sure. If they do require one, make sure you get one before you go, as you either won't be able to hire a car or you'll have to take out a more expensive policy from the hire company. Our complete guide to hiring a car abroad can be found here.
What happens if you have an accident?
Up until now, your insurance company would deal with the other party if you have an accident in Europe - and if they wouldn't, you could go to the Motor Insurers' Bureau (MIB) and they'd sort it out.
In the event of a no-deal situation after the transition period, neither are expected to help you. Make sure you ring up your insurance company before you go to find out whether they will contact the other insurance company in the event of a collision. If they won't, you'll have to deal with a foreign insurance company. This is likely to be a lot of hassle, and we'd recommend packing a translation device if you're not a fluent speaker - expect the proceedings to be in the native language of the country in which you had the accident.
GB stickers and correct number plates
When travelling in the EU after Brexit, you may need to have a GB sticker stuck on the back of your car. If your car's number plates have the blue EU logo on them, you previously haven't needed a GB sticker, but Brexit rule changes may mean you'll need one as well.
Can I tow a trailer in Europe after Brexit?
Yes you can, and this is an aspect of driving abroad that won't change much in the event of a no-deal. You may have to register your trailer, but only if it's a commercial trailer weighing over 750kg or a non-commercial trailer that's heavier than 3,500kg. The trailer needs to be registered with the DVLA, will need a separate registration plate, and you'll need to be able to produce the trailer registration certificate if you're asked for it abroad.
Register your trailer on the DVLA website.
Will expats be affected when driving abroad?
British residents of a European country may need to swap your UK licence for a local licence after Brexit. If the UK doesn't get a deal, you'll no longer be able to do this - not easily, anyway. Your UK licence won't be valid outside Britain any more, and you may have to take a local driving test to continue driving. The Government's Department for Transport (DfT) has advised emigrants to switch their license to a European one as soon as possible, as extra demand will lead to queues and longer processing times.
Will EU nationals be affected when driving in the UK?
The current arrangements for EU nationals won't change after Brexit. If you have either an EU or an EEA licence, you won't need a separate UK licence, and won't need an IDP to drive over here. EU and EEA car or motorcycle licence holders who are (or become) UK residents can drive in the UK using these licences until they are 70-years-old or for up until 3 years after they become resident, whichever date is the later. At this point an application would need to be made for a UK licence. It's worth noting that there are restrictions to license exchanges if an European licence holder passed their test outside the EU or EEA. If this describes you, you may need to take a UK driving test.
If you would like any more information about any of the topics above, read the Government's guidance to driving in Europe after Brexit.
2020 scrappage schemes: the complete guide
2020 scrappage schemes: the complete guide
Best new car deals 2020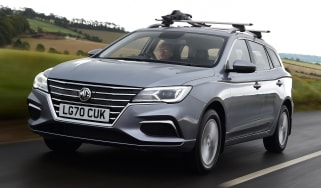 2022 Volvo XC100 SUV to rival BMW X7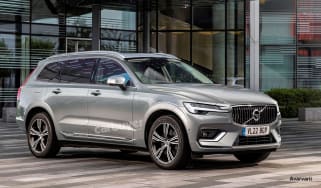 2022 Volvo XC100 SUV to rival BMW X7