Driving in Europe after Brexit: what do I need and have the rules changed?
The UK has left the EU but how does Brexit affect the rules for driving abroad?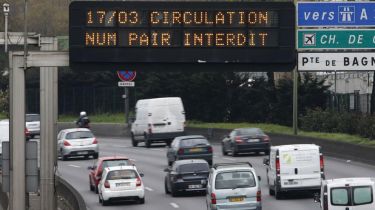 The UK fully exited the EU after the transition period on the 31 December 2020. After much speculation and negotiation, a deal covering the terms of the UK's new relationship with the EU was agreed. We now know how Brits driving in Europe will be affected by Brexit.
In this guide we'll cover International Driving Permits (IDPs), green cards, hire cars, taking a trailer to the continent and more. You'll need to arrange the following if you want to drive in the EU from January 2021.
Driving in the EU to-do list:
If you're taking your own, UK-registered car, get a green card from your insurer
Buy a GB sticker 
Register your trailer (if applicable)
Exchange your UK driving licence for a local EU licence if you're an expatriate
Buy an International Driving Permit (if you only have an old paper licence or your licence was issued in Gibraltar, Guernsey, Jersey or the Isle of Man)
International Driving Permits
An IDP isn't required for British drivers with card licences wishing to drive in the EU, Switzerland, Norway, Iceland or Liechtenstein. The exception is for those drivers with old paper licences or a licence issued in Gibraltar, Guernsey, Jersey or the Isle of Man.
You can buy an IDP from your local post office for £5.50 and it takes a matter of minutes to complete at the counter. If you do need an IDP, there are two main types and if your route includes France and Spain, you'll need both types. If this affects you, you'll need to pay for two IDPs at the post office. Depending on the type of IDP you choose, it is valid for either 12 months or three years. The GOV.UK website features a list of countries and which type of IDP is needed to drive in each of them.
Green cards
A green card is a document that shows you are insured to drive overseas, and can be issued by your insurance provider through a quick phone call. If you want to take a UK-registered car abroad, you need to have a green card. You should always inform your insurer when you are driving abroad to make sure you'll be covered.
Green cards shouldn't cost you anything. Previously, you may have needed a different one for different countries but it was confirmed at the start of 2021 that a green card issued in one EEA country is now valid in all EEA countries, plus non-EEA countries that are in the 'Green Card-free circulation zone'. However, it's still worth informing your insurance provider of all the countries you'll be driving through.
The document no longer needs to be printed on green paper and although 15 days' cover is recommended as a minimum when you enter an EU country, there are certain 'exceptional circumstances'. Make sure you apply for the green card in good time because it may take longer for insurance companies to send them out as demand increases.
Hiring a car abroad after Brexit
Hiring a car hasn't changed significantly but make sure you get an IDP before you go if you need one, as you either won't be able to hire a car or you'll have to take out a more expensive policy from the hire company without it. Our complete guide to hiring a car abroad can be found here.
What happens if you have an accident?
While the UK was an EU member state, your insurance company would deal with the other party if you have an accident in Europe - and if they wouldn't, you could go to the Motor Insurers' Bureau (MIB) and they'd sort it out.
Partnership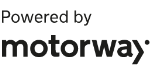 Need to sell your car?
Find your best offer from over 5,000+ dealers. It's that easy.
That's no longer the case, so make sure you ring up your insurance company before you go to find out whether they will contact the other insurance company in the event of an accident. If they won't, you'll have to deal with a foreign insurance company. This is likely to be a lot of hassle, and we'd recommend packing a translation device if you're not a fluent speaker - expect the proceedings to be in the native language of the country in which you had the accident.
GB stickers and correct number plates
You now need to have a GB sticker stuck on the back of your car when driving in Europe unless your number plate has the GB logo on it. If your car's number plates have the blue EU logo on them, you previously didn't need a GB sticker but now you do.
The exceptions are in Ireland, where you never need a GB sticker, and Spain, Cyprus and Malta, where you always need one regardless of your number plate.
Can I tow a trailer in Europe after Brexit?
Yes you can, and this is an aspect of driving abroad that hasn't changed much. You need to register your trailer but only if it's a commercial trailer weighing over 750kg or a non-commercial trailer that's heavier than 3,500kg. The trailer needs to be registered with the DVLA, will need a separate registration plate, and you'll need to be able to produce the trailer registration certificate if you're asked for it abroad.
Register your trailer on the DVLA website.
Are expats affected when driving in Europe?
British residents of a European country are advised to swap their UK licences for local licences. The Government's Department for Transport (DfT) has advised emigrants to switch their licence to a European one as soon as possible, as extra demand may lead to queues and longer processing times. Deadlines and conditions for exchanging your licence will vary from country to country.
Are EU nationals affected when driving in the UK?
The arrangements for EU nationals haven't changed. If you have either an EU or an EEA licence, you don't need a separate UK licence, and don't need an IDP to drive here. EU and EEA car or motorcycle licence holders who are (or become) UK residents can drive in the UK using these licences until they are 70-years-old or for up until three years after they become resident, whichever date is the later. At this point an application would need to be made for a UK licence. It's worth noting that there are restrictions to licence exchanges if an European licence holder passed their test outside the EU or EEA. If this applies to you, you may need to take a UK driving test.
If you would like any more information about any of the topics above, read the Government's guidance to driving in Europe after Brexit.
Engine management light: top 5 causes of amber engine warning light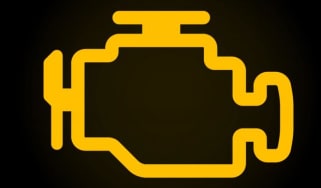 Engine management light: top 5 causes of amber engine warning light
Best new car deals 2023: this week's top car offers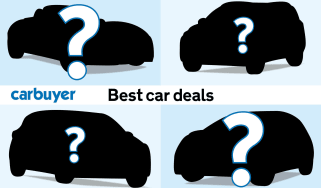 Best new car deals 2023: this week's top car offers
Swoopy new Toyota Sport Crossover Concept to take on Polestar 2 in 2025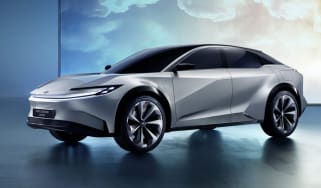 Swoopy new Toyota Sport Crossover Concept to take on Polestar 2 in 2025