Hiring a car abroad: top tips
Looking to hire a car overseas? Our handy guide makes it easy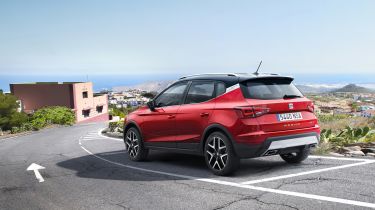 Each year, thousands of holidaymakers hire a car when they arrive at their destinations. It makes it easier to get around, and saves joining expensive organised group trips or relying on unfamiliar public transport.
There's a lot to consider when hiring a car abroad, though, and we recommend you arrange it well in advance of your travel date. This gives you the most time to shop around for the best deal and increases your chances of getting the car you want at a reasonable price when you arrive. Use the time before you travel to ensure you have all the necessary documents ready for driving a car abroad.
We have produced specific guides for driving in France and driving in Spain - two of the most popular destinations for UK tourists. Additionally, with the UK's exit from the EU now officially complete, we've produced a guide to driving in Europe post-Brexit.
To help your holiday run smoothly, we've put together a guide that tells you all you need to know about hiring a car abroad, from helpful tips to make driving easier to details of all the documentation you'll need.
What documents do I need to hire a car abroad?
Those who like to travel light will be pleased to know there are only a few essential documents you're likely to need to hire a car in a foreign country.
Your driving licence is an absolute necessity. These days, the paper counterpart is no longer valid and the plastic photo-card will suffice on its own. However, it's likely that you'll also need to supply a driving-licence check code.
This can be obtained from the DVLA website and will require that you enter your National Insurance number (NINO), your driving licence number and your residential postcode. Once generated, the unique code will last for 21 days, after which you need to create a new one if you want to hire another car. Keep it safe and provide it at the hire-car desk to enable the company to validate your driving licence.
It's very likely that you'll be asked to produce your passport, which overseas travel requires that you have with you anyway.
An International Driving Permit (IDP) is recommended, too – it's an internationally recognised document that can make the validation of your UK driving licence easier when arranging the hire of a car in an overseas territory. There are certain countries where it's required if you only have the old paper driving licence.
You will of course need a payment method and most payment cards are likely to be recognised the world over, with credit cards generally preferred to debit cards. Your passport may be required to support your card, and it's important to inform your bank of the period during which overseas withdrawals will be made from your account. Failure to do so can result in your card being automatically blocked to protect against transactions that appear unusual and potentially fraudulent.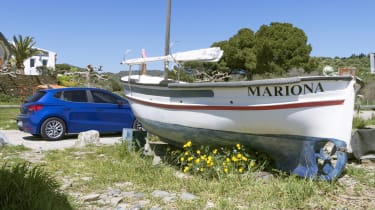 Where can I hire a car abroad?
Most foreign airports have a number of car-hire desks in the passenger terminal. If there isn't a desk at the airport, there's likely to be a shuttle bus from the airport to nearby car-hire companies.
Several of the most famous hire-car companies in the UK, including Hertz, Sixt, Europcar, Enterprise, Avis, and many more, have networks overseas, too. You're likely to see familiar car-hire brands when you land at most international airports.
However, it's always a good idea to carry out research before you set out. Some locations are better served by locally based or national car-hire companies and online research may enable you to check on the reputation of a company whose name you're not familiar with.
We also recommend choosing and booking a hire car before travelling, so that you simply have to pick up the car you've already organised. Not only is this usually a bit quicker – especially if there's a long queue, you should be able to get the same car for less money by finding the best deal or special offer in advance.
What kind of car can I hire?
The majority of car-hire companies will offer a variety of cars to suit different customer needs and some have a huge range, from small city runabouts like the Hyundai i10 and Renault Clio to luxurious executive cars like the Mercedes E-Class. Prestigious SUVs like the Range Rover can also be sourced.
If your foreign trip is to mark a special occasion, why not hire something a little special to make your holiday extra memorable? Many international car-hire companies offer specialist cars, from convertibles like the Ford Mustang to sports cars like the Porsche Cayman.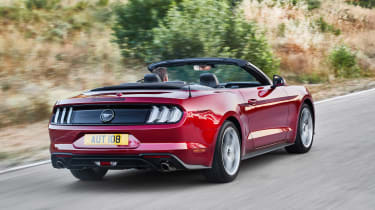 Importantly, a well-run hire company will offer cars that are specifically suitable for the local conditions. In Iceland, for example, hire cars are usually fitted with tyres suitable for cold-weather use and elsewhere you should find vehicles suited to the local area. This should include all the relevant safety kit (hi-vis vests, warning triangles etc) required by local laws.
It's important to choose a car that'll suit the purpose you intend to use it for. Consider not only the size of car you need for your party, but also where the car will be used. A large SUV might not be the best idea for a crowded urban area with unfamiliar roads and traffic laws. On the other hand, an automatic model with sat-nav can help make driving in an unfamiliar land less stressful.
Moreover, you may find that your choice of car restricts the categories of road it can be used on. In Iceland, for example, hire-car companies restrict many of their smaller cars to use on urban streets and the main road around the island – you're prohibited from using these cars on the 'F' or mountain roads in Iceland's interior. If you land in a city, but plan on driving the hire car up into the mountains to a winter sports resort, it may need to be fitted with winter tyres (marked 'M&S' on the sidewall) and come with snow chains.
Insuring a hire car abroad
Car-hire insurance is rather different to the insurance policy that covers your own car. Although every car in a hire company's fleet should be insured against loss one way or another, individual drivers aren't covered under that policy.
What this means to you is that any damage to the car could be charged to you, but the potential consequences of a crash could be more serious. That is, unless you have specific cover in place – particularly if another party is involved. As a result, you'll find that the hire company offers you a Collision Damage Waiver (CDW) or Loss Damage Waiver (LDW) at the point of hire, to cover the consequences of a collision or accidental damage. However, it's not unknown for such policies to include a voluntary excess that you may be liable to pay in the event of a claim.
Some countries make it a legal requirement for the hire company to provide CDW within the price of car hire, but liability cover, which addresses costs from third parties in the event of a collision, is a different matter – and while cover might be offered by the hire company, their policy might be considerably more expensive than a policy organised in advance.
There are several insurance providers that can offer hire car excess insurance, which covers you for expenses that go beyond the scope of the insurance provided by the hire company. It's worth checking to see if your domestic insurance covers such expenses, and it might not cost a fortune to have such cover added to your domestic policy. Hire car insurance is also sometimes a benefit of credit-card agreements – it's worth checking that you don't already have such a policy in place before arranging additional cover for your holiday.
What do I need to look out for?
Picking up a hire car is similar to taking delivery of a used car. A hire-car company is responsible for ensuring that cars in its fleet are maintained to a reliable and roadworthy condition. However, it's a very good idea to carry out an external inspection of the car before you drive away.
The hire-car company should have a record of the condition your car is in before you drive it away, but it's worth conducting your own survey for peace of mind. Make a careful note of any dents, scratches and broken or missing parts or trim on the outside of the car; including the wheels or wheel covers. Note also the condition of the car's interior and any missing items – the cigarette lighter and owner's manual, for example. Making a photographic record of any defects, with the date clearly marked, is a good idea in case of disputes arising after the car is returned.
Take care to comply with any conditions of hire that the hire company imposes – they'll be outlined within the hire documentation you are given. Take particular note of the level of fuel your car is expected to be returned with – car-hire companies often offer you the choice of paying in advance for a tank of fuel and this will save you the worry of ensuring that you return the car with a full tank.
Also find out if there's a mileage limit, and if there is, whether it's enough for your intended trips, and what the penalty is for exceeding it. Beware of hidden costs, too, which can include cleaning the vehicle, a charge for crossing an international border and extras like a sat nav or child car seat.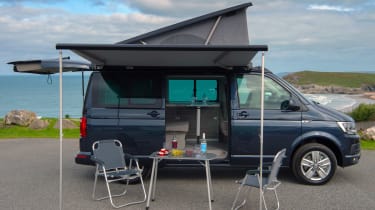 Before driving away, take time to familiarise yourself with the controls, features and – most importantly – what fuel that the car runs on. Check where the fuel filler is and how to open it, too, to save confusion on your first visit to the fuel station. Also, make sure you know what to do in the event of a breakdown or fault with the car. Your car-hire company should provide you with a telephone number for situations such as this.
Finally, the most important thing is to follow the local driving regulations wherever you take the car. Upsetting the local police force or, worse still, causing or contributing to a crash, will ruin your holiday. Wherever you drive, always adhere to the strict letter of the law.
If you're planning on driving in Europe, see our guides for car insurance green cards, International Driving Permits and everything you need to know about driving in the EU after Brexit.
Engine management light: top 5 causes of amber engine warning light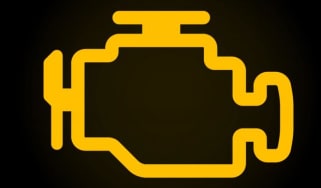 Engine management light: top 5 causes of amber engine warning light
Top 10 cheapest electric cars 2022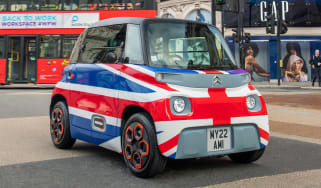 Top 10 cheapest electric cars 2022
Best new car deals 2022: this week's top car offers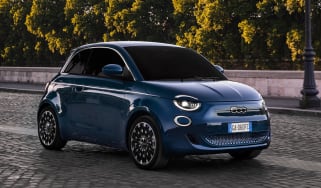 Best new car deals 2022: this week's top car offers