Driving abroad: what you need to know
Driving abroad – in Europe, America, Australia or elsewhere – poses challenges. Here's our traveller's guide to avoiding trouble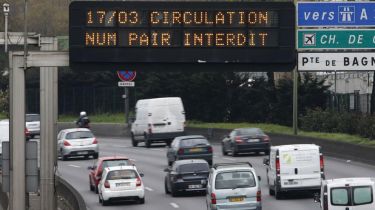 Whether you're making plans to head to Europe, North America, or as far away as Australia, this is our guide to driving abroad without any hassle
Most people will find themselves needing to drive in a foreign country at some point, whether it be for pleasure on a holiday or as part of a business trip. Of course, most will arrive in France after heading over the Channel, but many will head further into Europe or fly-drive. Driving an unfamiliar car in the US, Canada, Australia and parts of Asia only adds to the challenge.
Wherever you're going and whatever you're driving, it can initially be a daunting process. Yet it can also be hugely rewarding. Not only is a great way to see where you're visiting, it's also a fantastic experience in itself as you can often experience wide open, virtually deserted roads that are, literally, a world away from the ones in the UK.
Of course, as with any aspect of a trip, planning and preparation are crucial. You shouldn't assume that the motoring rules of another country are the same as you're used to because all foreign countries have their own regulations. For example, we all know many nations drive on the opposite side of the road, but you're probably less familiar with the extra safety kit you need to carry, or local driving laws.
Driving in the EU & Europe
The UK fully left the EU following a transition period on 31 December 2020, which led to some changes to rules for Brits driving in Europe as part of the deal agreed between the two parties.
If you want to take your own, UK-registered car to continental Europe, you'll need to inform your insurer and get them to issue you a green card suitable for the country in which you'll be driving. Essentially this provides evidence at the road side that you have the minimum cover required by the country you're driving in. Your insurer should provide this free of charge, but you should request one at least a month before your departure to make sure it's with you in time. You will also need a GB sticker on your car if the logo doesn't feature on your number plate.
If you have an old paper licence or a licence issued in Gibraltar, Guernsey, Jersey or the Isle of Man, you will need an International Driving Permit (IDP). You can get one of these from the Post Office for £5.50. Otherwise, you don't need an IDP.
So that's the official paperwork out of the way. Now what are the practicalities? Well, no matter if you're just hopping over the channel to sample French cuisine, heading for a two-week stay in Bordeaux or starting a 2,000-mile road trip around Europe, you'll need to make a few checks.
Taking your own vehicle has its pros and cons. For a start, you'll feel more familiar with how everything works, but you'll still need to remember to drive on the right-hand side of the road, which is usually easy on major roads, but can catch you out in small towns and rural villages. It's also worth remembering things like toll booths, where you'll either need to get out of your car or ask your passenger to help, as you'll be on the wrong side of the car unless you've hired a left-hand-drive vehicle or purchased an electronic tag that allows you to pay for tolls via an online account.
Pay particular attention at junctions and roundabouts, where driving on the opposite side can be confusing at first, and always proceed with caution. Gibraltar and Cyprus are the only two European nations outside the UK where you drive on the left.
Holding and carrying a full UK driving licence (the card) is all you should need to drive in Europe, but authorities may want you to have held it for at least one year. Hiring a car abroad can also be very expensive if you've only recently passed your driving test. Ensure you also carry photo ID at all times – typically your passport.
What do you need to have in your car when driving in Europe?
If you plan on taking your own vehicle abroad, it's likely you'll need to bring some additional equipment to stay within local motoring laws. France is particularly strict here, so for a full rundown of what you'll need, you can read our full article.
Just about everywhere else in Europe you'll need a warning triangle, which should be placed between 50 and 150 metres behind your vehicle if you suffer a breakdown or puncture to warn traffic of a potential obstacle. Hi-vis vests or coats must also be carried, with one for every occupant, not only the driver. These also need to be accessible at all times, so having them packed away in the boot isn't permissible.
If you break down, have a puncture or an accident, you must get out of the car and wear hi-vis. This is because it's much safer out of the car – as it could be struck by moving traffic – and you need to be as easy to spot as possible to improve safety for yourself and other road users. Wait a safe distance from your vehicle, preferably behind a barrier if you're on a major road.
In France you are theoretically required to carry a breathalyser that allows you to self-test the level of alcohol in your blood. We say theoretically, because while police may have some stern words for not having one, a proposed €11 fine was scrapped, so they shouldn't demand any money.
Because European countries deem driving with any faulty exterior lights illegal, you also need to take a set of spare bulbs for your vehicle. As UK cars have headlights set for driving on the left, they can also dazzle oncoming motorists in Europe, which is an offence.
Most cars require a compatible set of stickers to be placed on the headlight cluster, but some luxury cars and SUVs can automatically calibrate their headlights when the sat nav realises you are abroad. Make sure to check if you'll need to manually adjust your headlights while still in the UK.
Winter tyres
In the colder months, certain countries and regions may legally require the use of winter tyres. The rules do vary from country to country; the UK, Netherlands and Belgium do not legally require drivers to fit winter tyres, whereas it's mandatory in countries such as Finland, Germany and the Czech Republic.
Certain countries may also require you to carry snow chains and it's worth remembering that bordering European countries may have different regulations. So if you're taking your own car abroad, or are driving a hire car, you should always check to ensure you have the correct tyres and equipment required for each country you're travelling through.
While that's a round-up of what to take, there are also a few things you shouldn't have in the car in some European countries. In France, radar detectors and sat-nav devices that alert you to speed traps are illegal, so you may need to change the settings in your navigation system to deactivate them. Austria and Luxembourg don't allow 'dash cams' that film your journey and have become very popular in the UK in recent years.
Drink-driving laws when driving abroad
Blood-alcohol limits for drink driving abroad are often lower than in the UK, with more immediate and severe penalties for those who are caught. Foreign drivers may be given an on-the-spot fine, which could mean being driven to a nearby ATM if you aren't carrying enough cash on you. It's also possible your car could be confiscated, potentially leaving you stranded and with no money.
Our advice is to not drink anything if you plan on driving, or find alternative transport if you plan on sampling the local tipple. If you choose the latter, be certain all the alcohol is out of your system before driving again. Alcohol can remain in your blood for longer than expected, and driving with a hangover has been shown to reduce reaction times and judgement.
Low Emissions Zones
As in the UK, many cities abroad operate low emissions zones (LEZs). France and Holland each have one in their capital city, and Brussels in Belgium and Hamburg and Stuttgart in Germany have followed suit for 2018. This could potentially impact UK drivers – these are countries many will pass through on a European trip – but their effect on you largely depends on what vehicle you're driving.
With so many European locations rolling out LEZ schemes, it's important that you check your car will be allowed to enter your destination city. Some, including Brussels and Paris, require visiting cars to be registered beforehand.
To confirm the exact rules for your destination, this website lists all current European LEZs in the form of an interactive map. Simply click on any city you plan to visit to check whether your car complies with local legislation. Germany has its own LEZ website and there's an app available to make sticking to the rules easier when you're on the road in Europe. However, obtaining the relevant permit is usually straightforward and doesn't cost much (French Crit'Air stickers are a few Euros and are valid for as long as you have the car), but do apply for one at least a month before you're planning to leave.
Toll roads
British drivers tend to be unfamiliar with toll roads, because in the UK we have very few, with the most comparable being the M6 Toll and a few bridges you need to pay to cross. In France, it's a different story, with most of the motorway network relying on tolls. They're also commonplace in other countries.
The first option for payment is to 'pay as you go' using cash, but this can be problematic. If you're in a right-hand drive car, you'll need to enrol your passenger's help, or if you're solo you'll either need long arms and a small car, or you'll have to get out and walk around to pay at each toll booth. It's also worth noting you generally take a ticket at the first toll booth you drive through, and then pay the ticket at the end of that toll section, or when you leave the toll road, with the cost increasing the further you travel. If you take a toll ticket and mistakenly lose or discard it, you're likely to face a fine at the next booth.
A more sensible and relaxing way to pay tolls – particularly if you regularly visit France or it's an extended trip – is with an electronic 'tag' that sticks inside your windscreen and links to an online account. Special lanes at the toll booth allow tag users to simply drive up to the barrier, which should open automatically, often without you even having to stop. For maximum convenience, set this up in the UK before you leave. For French tolls, you can do this on the Sanef France website. However, make sure you slow down enough when entering these lanes to make sure the tag has registered and to avoid and embarrassing collision with the barrier!
What does Brexit mean for driving in Europe?
The changes to driving in continental Europe since the UK left the European Union have been outlined above, but you can read our comprehensive article here.
Insurance
It's vital that your car is insured in all the countries you plan to visit, so you should first check your policy to check exactly what cover you already have, or speak to your insurance company for advice. You may be covered already, be able to 'enhance' your existing insurance for the duration of your trip (usually with a one-off extra payment), or take out separate insurance to cover your driving abroad.
We also fully recommend breakdown cover for the country you're driving in, as the cost of getting a stricken car recovered (possibly with a caravan in tow) could be a small fortune. If you own a car that's less than three years old or have it serviced at a main dealer, it could come with free European breakdown assistance, and information should be included in the handbook.
Hiring a car
As a result of the driving licence paper counterpart being scrapped in June 2015, hiring a car abroad now involves a different procedure. Instead of carrying the counterpart with you, you'll need to generate a code on the DVLA website to share with the car-hire business, allowing them to see the status of your licence and any endorsements you may have, like penalties or even driving bans. It doesn't hurt to still keep the paper counterpart, but it should no longer be required. You should also ensure you have another form of photo ID, with your passport being ideal.
Another vital tip is to check the hire car for any damage, document it and report it to the hire company before driving away. While the hire company should already do this, they may have missed something, and you don't want to be stung for existing damage. Also ensure you return the car with the correct amount of fuel (often a full tank) to avoid another hefty bill.
We also recommend booking a hire car in advance before travelling to get the best deal. This will give you time to shop around and find any discounts, which won't be as easy when you've just walked off a long flight and arrived in a foreign country. Drivers aged under 25 and those who've only just obtained a licence may also face higher hire costs, so it's good to be aware of this in advance and plan accordingly.
Driving in America
More of us are going on 'fly-drive' holidays, with North America being a top choice, thanks to abundant car-hire companies, cheap fuel and the huge distances between destinations. You'll find driving in the US is somewhat of a mix between driving at home and in Europe.
While Americans drive on the right-hand side like in Europe, speed limits are in miles per hour, rather than kilometres per hour. You may also notice speed limits are often lower than in the UK, with 55mph common on freeways, while many 'interstates' have a speed limit closer to 70mph. However, as laws change at a state level, there are exceptions, like one road in Texas where 85mph is allowed, along with others that permit speeds up to 80mph.
Indeed, it's if you're travelling through different states that you'll need to be most careful, and it's worth researching the different laws in each one before you visit.
As you'll almost certainly be driving a hire car if you're in the US, you'll need to be aware you have to be at least 21 years old, but some rental companies won't provide a rental to anyone under 25. It's also worth noting the prices for drivers between 21 and 25 may be higher.
Just like in Europe – or anywhere else – you'll need to provide the DVLA check code so they can ensure you hold a suitable licence and don't have any endorsements that would make you ineligible.
Your hire car should be fitted with everything required to drive legally in the region you rent it, but check first if you plan on taking your own child seat, to ensure it complies with local regulations.
While it's not strictly required in North America, we also recommend getting an International Driving Permit (IDP) , particularly as they only cost around £5.50 from the Post Office. This may make life easier when hiring a car, or if you are stopped by the police. But, be aware the IDP has to be carried in conjunction with your UK licence, never instead of it.
Australia
In some ways, driving in Australia is the opposite to the US, because while you drive on the left like in the UK, speed limits are given in kilometres per hour, with all hire-car speedometers reading in kph to match. Like in the US, any hire car should be fitted with everything required by law, but it's worth checking in advance if your child seats are legal and compatible if you plan on taking them.
You'll also need to provide your DVLA check code to the hire company, and just like any time you hire a car, we recommend reporting any damage before you drive away and making sure to check how much fuel it needs to be returned with.
Legally, you're fine with a full UK driving licence, but an IDP is recommended, particularly if it's an extended trip. Speed limits can vary between states, but rarely exceed 62mph, even on the motorway. One exception is the Northern Territory, with a speed limit of 68mph (110kph).
Because of the sheer size of Australia and its hot climate, driving between cities can be an undertaking you need to plan for. If your route takes you into the 'bush' or areas of desert, they can be remote, hot and unforgiving, so you need to carry sensible provisions to account for an emergency. Water, fuel and food are the most obvious, but it's worth checking with the hire company, tourism board or seeking local advice before travelling into sparsely populated areas with little or no infrastructure, as it can be very dangerous.
Asia
The size and huge mixture of countries across Asia mean there are big differences in driving laws depending where you are. Compared with the continents listed above, driving in Asia will probably represent the biggest change from driving at home and isn't necessarily for the faint-hearted.It's likely the way fellow motorists drive, the road surface and traffic conditions may feel more hazardous than you're used to, unless you regularly tackle the worst roads in London on a dark Friday night. If you plan on driving in Asia, we also recommend taking an IDP with you.
In Japan, India, Pakistan, Malaysia, Bangladesh and Sri Lanka, motorists drive on the left-hand side like in the UK, with other Asian nations driving on the right. As you'll almost certainly be hiring a car, ensure to take all the measures listed above (documenting damage and returning with the correct amount of fuel), as well as ensuring the car complies with motoring laws in every country you plan to drive through, and that the hire company permits this if you plan on crossing borders.
General hints
As with any aspect of travelling, preparation is the key to being safe, legal and relaxed. Ensure you research the motoring laws in each country or state you plan to visit and take your driving licence and any other documentation you may need (like an IDP). Ensure your car is equipped correctly, or that you understand what a car-hire company will need you to provide and that you meet their criteria in order to get a car. Once on the road, take time to acclimatise, drive with caution and always concentrate fully on the task at hand.
Want to know more about driving abroad? Why not ready our guide to hiring a car abroad, or everything you need to know about car insurance green cards.
Best new car deals 2022: this week's top car offers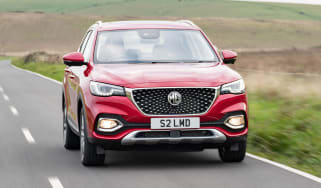 Best new car deals 2022: this week's top car offers
Top 10 best electric family cars 2022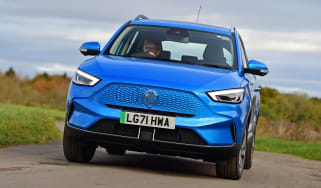 Top 10 best electric family cars 2022
Kia EV4 SUV to take on the Volvo XC40 Recharge
Kia EV4 SUV to take on the Volvo XC40 Recharge