Driving in France: top tips
Whether you're heading to the beach, the mountains or the city, our comprehensive guide will help you when driving in France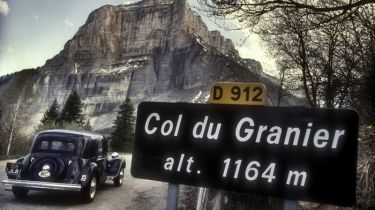 Driving in France with your own car, or hiring a car once you're there, isn't too difficult, but there is some preparation to do if you've not done it before. Over five million British drivers drive in France every year, and it's most people's first stop across the channel if you're driving across Europe to other destinations.
Driving on French roads can be a bit daunting to begin with, especially for anyone who's never driven abroad before. With a little preparation, however, most drivers find there's nothing to worry about.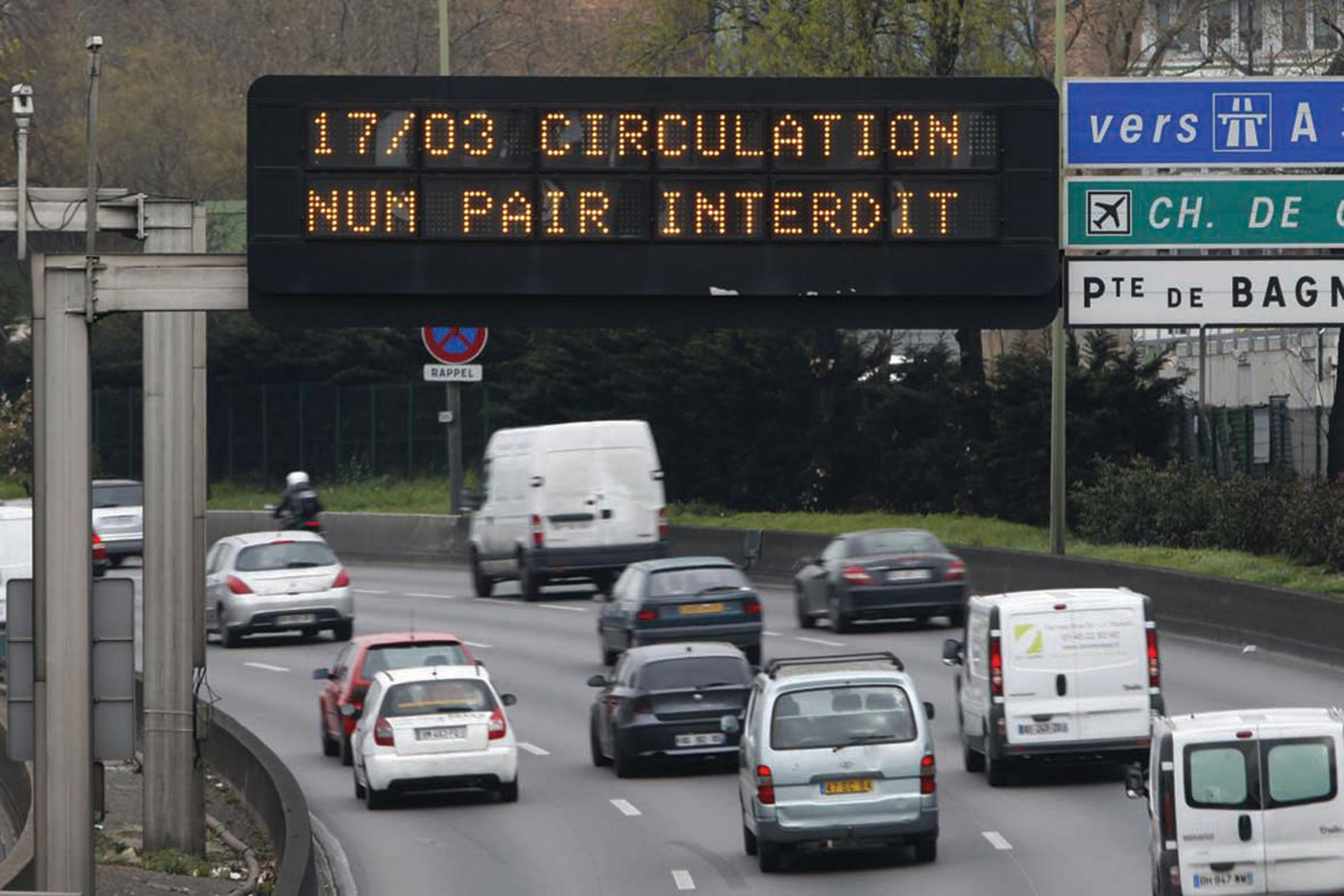 Driving in Europe after Brexit: what do I need and have the rules changed?
Our guide to driving in France will make you aware of some of the main differences to the rules of the road across the Channel, so you know what to expect when you arrive.
There are quite a few required items you'll need to buy if you plan to drive to France in your own car. Equipment like a hi-vis jacket, warning triangles, headlamp beam deflectors and UK stickers are easy to find in many UK car accessory shops, but these can also usually be bought at the channel ports. 
Once you've completed your 'driving in France kit', you'll need to make sure you know what you need to do to drive safely and legally in France. We've detailed the key points below with some handy links to more information if you need it.
However, what you don't need to worry about is your licence. There were fears that when driving in Europe after Brexit, a UK driver's licence would no longer be accepted. The withdrawal agreement means most European countries will still recognise it without extra paperwork.
Even if you have previous experience driving in France, the below information should come in useful as new regulations have come into effect for low-emission zones of big cities. It's also important to be aware of where and when you should use snow tyres in winter.
Read on for our top tips about driving in France to avoid inadvertently breaking laws and incurring fines that could spoil what should be an enjoyable, relaxing and safe trip.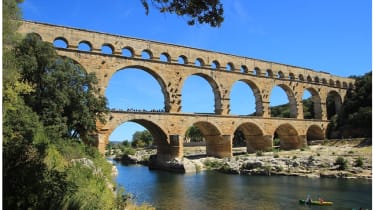 1. French driving age
If you want to drive in France when visiting, you must be 18 or older, and hold a full UK driving licence. You can hire a car at 21, but it'll be very expensive until you hit 25.
2. Driving in France – licence requirements
Take your plastic photocard licence. If you intend to hire a car, you'll need to apply online to the DVLA's 'share driving licence' service for a code giving the hire company permission to see your details. The code is valid for 21 days.
There were fears before Brexit that UK nationals could be required to carry an International Driving Permit (IDP) when driving in France but the withdrawal agreement Britain reached with the EU means - with a few exceptions - this isn't necessary. 
You will require an IDP if you only have an old paper licence, or if your licence was issued in Gibraltar, the Channel Islands or the Isle of Man. This was the case before Brexit.  
3. Check your insurance and green card before you go
Your insurer will cover you to drive in France, but generally only to third-party level and for up to 90 days. So, before you go, contact them and pay a little extra to upgrade your cover to fully comprehensive. Also, enquire about upgrading your breakdown cover to include France.
You'll also need a green card, which is a document from your insurer that proves your vehicle is covered. In the old days the document was printed on green paper and the name stuck but a green card is most likely to be printed on white paper nowadays.
Insurance companies recommend requesting a green card six weeks in advance, so if you have time to do that it makes sense. Your insurance company shouldn't charge for providing it.
4. 'Driving in France' kit
You may be stopped by the police and asked to show your 'carte grise'. This is France's answer to our V5C 'logbook', so take your V5C along with proof of your vehicle insurance policy and your passport or national ID card.
It's a legal requirement in France for all cars to carry a hi-vis jacket for each person travelling, and a hazard-warning triangle. Other legal requirements for British drivers include a 'UK' country identifier (either as a sticker or on number plates) rather than the old 'GB' tag, plus headlight deflectors to avoid dazzling oncoming drivers at night. You can buy most of this kit at Channel ports - and don't forget that without it, you risk an on-the-spot fine.
French law previously required all drivers to carry two in-date alcohol breathalysers in their cars at all times, but as of 2020, this law has been repealed. In some parts of France, snow tyres or snow chains may also be compulsory during winter, indicated by road signs.
5. No radar detectors
If you have a speed camera or radar detector or there's one in your sat nav, turn it off – they're illegal in France. If you're caught using such a system, the police are likely to fine you could even seize your car. This includes sat-nav or GPS-based systems with stored speed camera locations, so if your car has this feature, it needs to be switched off. Also, remove any display screen from your line of sight, unless it's a feature of the car.
6. Mobile phone use
French road-traffic law has long decreed that mobile phone use is illegal when 'circulating in traffic', but 'circulating' has now been redefined. An amended law makes it illegal to use a phone even after pulling to a halt at the roadside – although exceptions apply if you've been in an accident or have broken down.
This means that unless you park in a designated parking spot with your engine turned off, you will be liable for a €135 fine for using your phone while driving. This ban covers the use of aftermarket hands-free kits and headphones, too. If your car is equipped with Bluetooth hands-free capability from the factory, you are allowed to use it.
7. What to do in a crash when in France
You and anyone else involved in a crash will need to complete a form called 'constat amiable', or 'friendly declaration'. Download and print one before you go. Your insurance company may help you fill it out, but don't be persuaded to sign anything you feel unsure about. Similarly to the UK, if you're involved in an accident or traffic offence, a roadside drug test is compulsory.
As the UK has left the EU, the Motor Insurers' Bureau (MIB) will no longer assist you in cases where your insurance company has declined to help if you need to make a claim. Therefore, if you want to pursue a claim against a third party after an accident in France, you will need to do this personally, including all and any contact with insurance companies located there.<
The MIB has also restricted compensation assistance for British drivers who are involved in an accident with an uninsured driver in France post-Brexit. Previously, a driver could make a claim. But now the MIB will only cover accidents that occur in the UK.
8. French speed limits
The standard speed measurement is kph or kilometres per hour. In reality, limits are close to ours, with 50kph for built-up areas being 31mph. On two or three-lane roads outside of towns, there's a limit of 80kph (50mph). On dual-carriageways it's 110kph (68mph) and on motorways (called autoroutes), 130kph (80mph).
If it's raining or if you've held a licence for under three years, the speed limit falls by 10kph and by 20kph on an autoroute. Road signs will list both speed limits, with the lower of the two being the speed limit in poor weather conditions.
It's a good idea to obey the speed limits in France as the police have powers to impose strict penalties if you're caught breaking the limit. This includes on the spot fines of up to €750 and the power to confiscate your car if the offence is serious enough.
9. Back roads vs autoroutes and toll roads
Autoroutes are identified by the prefix A. So, for example, you have the A16 from Calais to Paris. You have to pay to use most autoroutes, which you do at a pay station. Here you'll find a peage machine where you get your ticket. You put this into the machine at the pay station where you leave the autoroute. It calculates the price and you pay up. Roughly speaking, you can expect to pay the equivalent of £20 for every 125 miles.
When approaching an Autoroute toll booth, avoid lanes marked 'Telepeage' because these are designed to be used without stopping by detecting a transponder attached inside the top of a vehicle's windscreen. It may not be possible to pay using cash or card if you enter an automated telepeage or tag lane by mistake. If you plan on using French toll roads frequently, it's possible for British residents to purchase a telepeage tag from Sanef France to avoid having to stop and pay at each toll booth. This is also particularly helpful when driving a right-hand-drive vehicle, as the payment machines are all designed for the opposite side.
Alternatively, save your money and avoid the autoroutes by taking route nationale (N-signed), route departementales (D-signed) roads, or 'Routes bis' marked bis (it's short for bison futé, or cunning bison). These roads are picturesque routes designed for tourists that are slower, but prettier and best of all, free.
10. Low Emissions Zones
At present, France is home to fewer Low Emissions Zones (LEZs) than some European countries, but if you're planning to visit Paris, Lyon, Lille or Grenoble – or Brussels in neighbouring Belgium – you'll need to check that your car complies with the rules.
In Paris, all cars must display a 'Crit' Air' sticker. This can be obtained for any car and will bear a number between one and five, with one being the least and five the most polluting. It rates your car's exhaust emissions based on the official figures declared by its manufacturer; you can see which category your car falls into via the Crit' Air website.
A Crit' Air sticker can be obtained for about £3.70, and it's vital that you do this before visiting either of the cities mentioned above. Crit'Air standard 4 is currently the minimum for entry to central Paris between 8am and 8pm, although petrol cars and light vans must be in Crit' Air category 3 or lower. These standards are expected to tighten over the coming years.
Lyon, Lille and Grenoble operate 'emergency' LEZs, where admission to the city centre is restricted on days that high air pollution is measured. Belgian cities, meanwhile, operate a different system: your car must be registered before visiting any of its five cities that operate low emissions zones. Click here for information on the Belgian rules.
For more in-depth information on the French low emissions zones, or for research before travelling farther afield, This website offers an accurate overview of the latest Low Emissions Zone legislation for cities across Europe.
11. Driving in Paris
You can skirt the centre of Paris using the A86, the country's answer to London's M25. Closer to the centre is the Boulevard Peripherique, a bit like London's north and south circular roads. Your sat nav may wish to take you through the centre, but it's best avoided. Think twice about driving into Paris because it's always heavily congested and parking spaces are scarce. Really, the train is the best way and the city's public transport system is at least as good as London's.
12. Driving with children in France
Children under 10 years of age must travel in an approved child seat or restraint suitable for their age and size, positioned in the car's back seats. Those under 150cm (four feet 11 inches) must be placed on a child seat booster cushion.
13. French winter driving laws
France is a large country with extremes of weather. For this reason, drivers have grown used to travelling with snow chains and know how to fit them to their car's wheels. You should, too, because if you cause an obstruction through poor preparation, you could be fined. Snow chains can't be used on tarmac, by the way. That includes in tunnels in otherwise snow-covered regions. With snow chains fitted a maximum speed limit of 50kph (31mph) applies. When driving on snow or ice-covered roads where snow chains aren't required, it's recommended that snow tyres (with 'M&S' marked on the sidewall meaning 'Mud and Snow') are fitted.
14. French fuel stations
Fuel stations aren't that different from the ones in the UK, except you may have to insert your chip-and-PIN card or pay inside at the till before the pump will dispense fuel. Tell your bank you're going abroad to prevent it from putting a block on your card. Remember, diesel is called 'gazole' and unleaded petrol 'sans plomb'.
15. French drink-driving laws and the alcohol limit
The drink-driving limit is lower in France than in England, Wales and Northern Ireland, at 0.5% BAC compared with England's 0.8%. This reduces to 0.2% if you've held your driving licence for three years or less. The best advice, whether you're driving in France or the UK, is not to drink a drop if you plan on driving.
You no longer are required to carry two breathalysers in your car, however the drink-driving limit has not changed, so don't risk it.
16. French roundabouts and 'priorite a droite'
If, when you're on a roundabout, you see a sign comprising a yellow diamond on a larger white diamond, you have priority over traffic joining from your right. If, however, the sign has a black line running diagonally across it, traffic approaching from your right has priority (it's called priorite a droite). Whatever the sign, exercise extreme caution on roundabouts and when approaching junctions – especially on more minor roads.
17. Fit a UK sticker
Previously your car had to display a 'GB' sticker, but this has now changed to a 'UK' one. The current sticker now needs to read 'UK' unless its number plate incorporates the UK logo, which not likely be the case unless you've very recently updated your number plates. No other mark, such as a St George's Cross or Union Flag, will do.
18. Operation Stack
To manage disruption at Channel ports, the UK authorities may trigger Operation Stack, a system that involves parking lorries on the M20 in Kent to relieve congestion. If this happens, cars are diverted onto the A20 between Maidstone and Folkestone, or the A2 from London to Dover via Canterbury. Check ahead for news of any disruption, because these measures can add considerable time to your journey.
Driving abroad made simple
Best new car deals 2022: this week's top car offers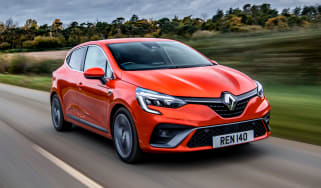 Best new car deals 2022: this week's top car offers
BMW X3 vs Mazda CX-60 vs Volvo XC60 – which should you buy?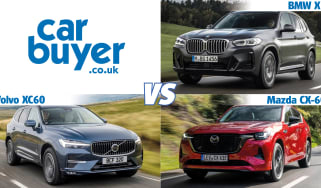 BMW X3 vs Mazda CX-60 vs Volvo XC60 – which should you buy?
New electric MG4 hatch to start at £25,995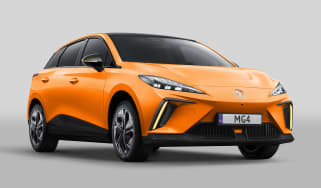 New electric MG4 hatch to start at £25,995