Driving in Spain: top tips
If you're driving to Spain or or hiring a car in Spain, make sure you've checked out our guide to Spanish driving rules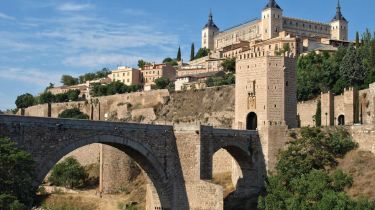 The Brexit withdrawal agreement with the EU means most drivers with a UK licence don't need an International Driving Permit to drive in Spain but there are a couple of added complications now that the UK has left the EU.
First and foremost is the requirement to have a 'green card', which is a document that proves you have third party insurance in any named overseas country. The green card isn't actually green anymore - the name is a hangover from the old days when it was - but it's a vital document that you now have to carry with you in your car along with the V5C vehicle log book and your UK driving licence when driving anywhere in Europe.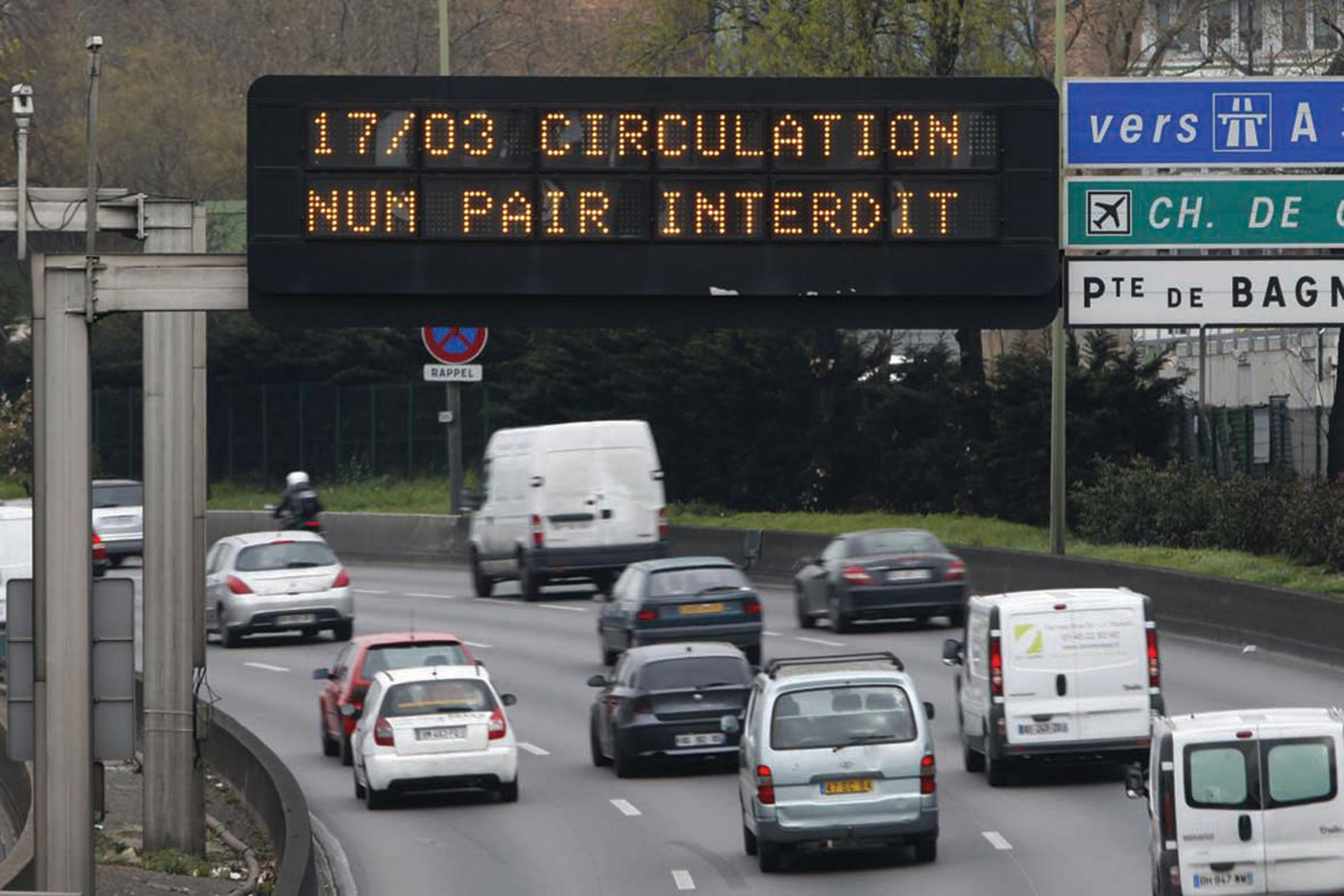 Driving in Europe after Brexit: what do I need and have the rules changed?
If you're taking your own car to Spain you'll also need to place a UK sticker on the rear, unless your car's number plates already have the 'UK' emblem on them – number plates showing the EU logo and flag are no longer legal if driving outside of the UK. You also need to make sure you have anti-dazzle headlamp adapters as you'll be driving on the right side of the road. Other items required in your 'Spanish driving kit' include a hi-viz vest, a warning triangle, and even a spare pair of glasses!
The British make approximately 18 million visits to Spain in a 'normal' year, which is more than any other nation. Once the Covid pandemic is behind us, there's likely to be an explosion in demand for Spanish holidays, and that means hundreds of thousands of us will be driving on Spanish roads.
While driving in Spain isn't a problem if you're well-prepared, it's important to remember that the road systems are different and may not be what you're used to.
Spain drives on the right-hand side of the road. Make sure you're actively conscious of this while driving, especially at roundabouts where you'll need to look for oncoming traffic from your left. Make sure you don't become part of the trend of close calls and near misses when leaving the airport or driving off the ferry.
What's the minimum age to drive in Spain?
The minimum legal driving age in Spain is 18, but you'll have to be 21 or over if you want to hire a car. If you're under 25 and looking to hire a vehicle, be aware that you can be subject to an additional young driver fee, so it's important to check with the car-hire company before you travel.
Showing a full UK licence photocard is an essential requirement for Brits looking to hire a car. If you're taking your own car, check what cover your insurance company provides. Some will offer only third-party protection abroad as standard, so if this is the case, it's a wise idea to bump up the policy to a fully comprehensive one.
What do you need to have in your car in Spain?
The law is more stringent in Spain than in the UK about items you're required to have in the car on every journey. Each occupant must have access to a high-visibility vest in case of breakdown, while a hazard-warning triangle is another piece of mandatory kit. Foreign cars only need to carry one of these, but local vehicles must have two, so check there's a pair if you're hiring a car in Spain.
Speaking of hire cars, if you're planning on visiting Gibraltar, check that the hire company allows you to do this, as driving on 'The Rock' is excluded by many rental agreements. Although it's a British Overseas Territory, Gibraltar follows Spanish convention, so you'll be driving on the right.
If you're driving a right-hand-drive car, you'll need to fit headlight deflectors to avoid dazzling other drivers. If your car has headlights that can be adjusted for driving on the right, make sure you know how to do this. You also need to take your UK photocard driving licence, as well as proof of insurance and ownership of your vehicle - so order your green card well in advance, and pack your V5 logbook, or at least make a photocopy and bring that. Also, if you require glasses to drive, it is now mandatory to carry a spare pair in the car with you at all times. If you plan to hire a car, you'll need to use the DVLA's online 'share driving licence' service to generate a unique code allowing the hire company to see your licence details. This code is valid for 21 days. It's a sensible idea to carry your passport with you, as further proof of identification. 
What are Spanish driving laws like?
In a word, strict. While Spanish speed limits are roughly similar to UK ones, they're enforced with far more rigour. Spanish police mount frequent speed traps and you can be fined for being just 1km/h over the limit. Speed-camera radar detectors and jammers are also banned in Spain, but a sat-nav showing speed camera locations is still permitted.
Spanish speed limits are as follows (except where signs indicate a lower limit):
Motorways: 120km/h (74mph)
Dual carriageways: 100km/h (62mph)
Main roads: 90km/h (56mph)
Towns and cities: 50km/h (31mph)
Note that some Spanish towns have reduced their speed limit to 30km/h (18mph) or even 20km/h (12mph) – so keep an eye out for warning signs.
The drink-driving limit is also lower in Spain than at home, with a maximum Blood Alcohol Concentration (BAC) of 0.5, compared to England and Wales' limit of 0.8. While it's always a good idea to avoid drinking at all if you're likely to be driving, this is even more the case if you've been driving for under three years: novice drivers in Spain are only permitted a BAC of 0.1, meaning even one small sangria is likely to put you over the limit.
As in the UK, the use of mobile phones is banned when driving. While you can use a hands-free system, you are not allowed to wear headphones of any kind.
The use of the horn is prohibited in many urban areas, so Spanish drivers often flash their headlights instead. If someone flashes you, this can mean they're asserting their priority rather than giving you right-of-way. Also, make sure you remember to give way to drivers on the left at roundabouts.
If you're breaking the speed limit or committing some other driving infraction, you don't need to be pulled over: if a police officer witnesses a driving offence, their statement and your number plate is sufficient evidence for a fine to be issued. If you are pulled over, be prepared for an on-the-spot fine. Foreign drivers must pay fines immediately, and there may be a reduction of 50 per cent if a fine is paid within 20 days. If you're not able to pay immediately (either with cash from your wallet, or after being escorted to an ATM) your car can be seized.
Spanish motorways
The Spanish government has built a large number of motorways in recent years. These are called 'autopistas' and are prefixed 'AP'. Beware that some maps and sat navs may not have been updated to show recently built roads. The autopistas are frequently empty, but that's because they're mostly tolled. The toll fees are similar to those in France and Italy, with routes such as the 136km coastal route from Malaga to Gibraltar costing around €10.
If you're likely to do a lot of motorway driving, it could be worth getting a pre-paid electronic payment device (called a 'Telepeaje') from a bank or petrol station, as this avoids having to pay at a kiosk.
Spanish drivers aren't known for their generosity towards others pulling onto motorways, so be prepared for this. One final thing to be aware of when driving on autopistas is that the Spanish police strictly enforce the use of indicators when joining the motorway and changing lanes. Fail to indicate and you could be liable for a fine.
If you'd rather not pay for the autopista, Spanish dual-carriageways are called autovias (prefixed with an 'E') and are free – although they can be much busier than the motorways. If you miss an exit on the dual-carriageway, keep an eye out for signs saying 'cambio de sentido' – these indicate that there's an upcoming overpass or underpass that'll allow you to change direction.
Driving in Spanish towns
As mentioned above, the speed limit in towns can vary depending on the local authority. In terms of parking, there are blue on-street parking zones called 'zona azul' or 'zona O.R.A.' and these usually need to be paid for at a meter, with stays limited to two hours. It's often cheaper (and easier) to find a public underground car park. If you do park on the street and the area is poorly lit, you must leave your sidelights or parking lights on.
As with the UK, pedestrian crossings are indicated by black-and-white stripes on the road and unless there are traffic lights, pedestrians have right-of-way. Be careful using your horn, though: in many built-up areas, sounding your horn is illegal (signs will indicate this) and you can be fined for using it excessively outside of towns, too.
What to do in an accident or breakdown
In the event of an accident, try to move the vehicle to the hard shoulder or a lay-by unless it's unsafe to do so. Place one warning triangle 50 metres in front of the car and another 50 metres behind to warn other road users of your stationary car and alert the emergency services by calling 112. It's also worth noting that if you are involved in or witness an accident, you are obliged to tend to victims of the accident.
In a breakdown, only proper towing vehicles are allowed to move a stricken vehicle. Towing by another car is only permitted to move it to the nearest safe place, and never on a motorway or dual carriageway. SOS telephones are present along the roadside on motorways and the documentation for hire cars should include information on breakdown recovery services.
Since the UK has left the EU, you're no longer able to request help from the Motor Insurers' Bureau (MIB) should you be involved in an accident in Spain and need to pursue a claim against the third party where your insurer refuses to help. This will leave you to personally pursue any claim, including all discussions with the relevant Spanish insurance company.
Also, the MIB will no longer compensate British motorists who are involved in an accident with uninsured drivers in Spain post-Brexit. They will only deal with accidents that occur in the UK.
What do UK expats require to drive in Spain?
While British residents in Spain used to be able to legally drive in Spain using their UK driving licence, that isn't now the case at the time of writing. Due to a breakdown in negotiations between the Spanish and UK governments, all British residents living in Spain who haven't exchanged their UK licence for a Spanish one within six months of the start of their residency will be banned from driving in Spain.
As things stand, British residents in Spain who want to continue driving will need to obtain a Spanish driving licence, which involves taking and passing a theory and practical exam. It is possible to complete the theory test in English, but only if you inform your driving school and Spain's road transport authority, the Dirección General de Tráfico in advance of the theory exam. The practical portion must be completed in Spanish.
At the time of writing, negotiations between the UK and Spain over the continued recognition of UK driving licences are still ongoing. On 27th May 2022, the British Embassy in Spain said both sides "continue to make good progress towards an agreement that is acceptable to the UK and Spain." It added that a further update will be issued on the week commencing 30th May 2022.
Anything else to know?
If you're travelling with children, they must be in child seats if they're under 12 years old or 135cm in height. Note that they must also travel in the back of the car, unless a dedicated child-restraint system has been fitted to the front passenger seat.
Petrol stations are plentiful in towns and around the autopistas, but many smaller ones close for several hours at lunchtime and all day on Sundays, so don't let your tank get too low, particularly as in rural areas it can be some time before you'll see another station. Unleaded is called 'sin plomo' and diesel is 'gasoleo'.
Electric car charging points are also becoming more commonplace in Spain – there were more than 10,000 public charging points in Spain as of 2021, compared with the 8,500 total from the year before. Most of these charging points will be found on autovia and autopista services, as well as urban and built-up areas. Many charging points will let you pay using a credit or debit card, though do be aware some may require you to manage payments through a mobile app.
Spanish road signs can also be somewhat sparse outside of towns, so make sure you know where you're going before you set off.
Finally, if you're towing a caravan and the total length of your vehicle and caravan is more than 12 metres, you must display one long reflector (130cmx25cm) or two short reflectors (50cmx25cm) at the back.
Driving in Spain is not that different from driving anywhere else in Europe. As long as you know what you're doing and where you're going, it should be a pleasure. Being aware of the subtle differences in driving conventions and laws should help any journey you take be that much smoother. Buen viaje!
Want to know more about driving in Europe? Read our full guides to driving abroad and hiring a car.
New electric MG4 hatch to start at £25,995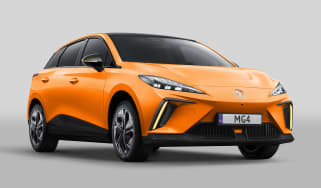 New electric MG4 hatch to start at £25,995
Kia EV4 SUV to take on the Volvo XC40 Recharge
Kia EV4 SUV to take on the Volvo XC40 Recharge
Best new car deals 2022: this week's top car offers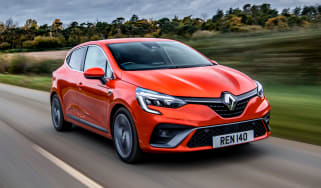 Best new car deals 2022: this week's top car offers