Engine remapping and chipping: guide, tips and cost
A remap can be a cheap way of liberating more power but are they a good idea?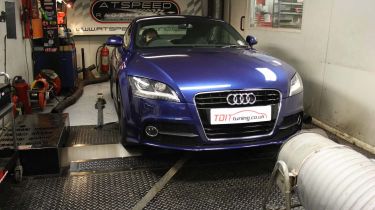 Remapping or 'chipping' a car refers to the modification of the engine's ECU (electronic control unit) in order to improve performance. As the vast majority of modern cars are controlled by an ECU, remapping has become a very popular method of making cars more powerful.
Thanks to the relative simplicity of remapping an ECU, a process in which no tools or new parts are needed, the cost is often far less than a mechanical upgrade. As with anything modification-related, however, there are advantages and disadvantages to having your car remapped. Here, we run through the pros and cons, and how much you can expect it to cost.
What is an engine remap or chip?
When you press the accelerator in a modern car, it's usually a computer rather than a throttle cable telling the engine how to respond. How the engine reacts depends on the computer code that it receives. It means that manufacturers can make fewer engines but tailor their characteristics to target specific performance or efficiency figures.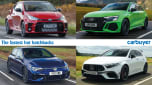 The UK's top 10 fastest hot hatchbacks 2023
In response, tuning specialists now replace fewer mechanical parts and are instead more likely to suggest plugging a computer into your car's onboard diagnostic port (OBD). Using this connection, a specialist can overwrite the manufacturer's software with an aftermarket version quickly. If you need your car reverted to the standard engine map, this can also be done.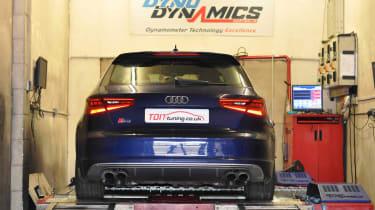 An alternative route is to add an extra ECU, often referred to as a tuning box or chip. These devices are connected into the wiring loom under the bonnet, and rather than overwriting the car's engine software, they intercept and modify the ECU's signals as they are sent to the engine. Normally they come with a controller so you can manually control the system and choose a driving style.
Why might you want a remap?
As we've hinted at above, most vehicles come with less power than they're actually capable of producing. This can be for a multitude of reasons, including the fact cars must be reliable in all manner of climates and conditions, whether they're driven in a snowy mountain village or an arid desert at sea level, all while hitting economy figures set out by the manufacturers.
In a temperate climate like Britain's, where such extremes are unlikely, remapping the engine accordingly can produce impressive results. This is especially the case with turbocharged models, where remaps often liberate between 20-40bhp and bolster the engine's mid-range pulling power.
While most drivers get their car remapped for the extra performance, there are other reasons to consider one too. If you can resist the urge to put your foot down, remapped cars can see fuel-efficiency benefits, and they're also quite popular amongst the caravanning fraternity. Adding extra power to an SUV can make towing a heavy caravan or trailer less of a chore, especially up hills or when accelerating onto a busy motorway.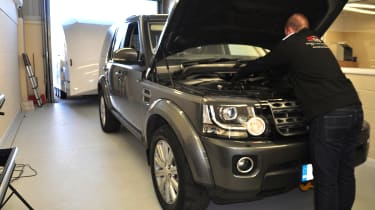 What are the disadvantages of engine remaps?
Reliability is often a key concern for anyone considering a remap. One of the easiest ways to avoid damage to your car is to only use a reputable company that has experience in remapping cars and plenty of positive customer reviews. Firms like this are easy to find online, with owners' forums a particularly good source of information.
Partnership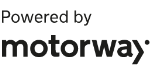 Need to sell your car?
Find your best offer from over 5,000+ dealers. It's that easy.
Although remapping does put additional strain on an engine, it will be within an engine's tolerance. Any reputable tuner will thoroughly test all associated temperatures and pressures before the car is returned to the customer.
Another common worry is higher insurance costs. It may be a good idea to enquire with your insurer before having any work carried out, so as to prevent any unpleasant financial surprises later on. Remember that it's very important to inform your insurer of any modifications that you have carried out on your car, not just remapping.
What does a remap or engine chip cost?
A basic remap for a popular model could cost as little as £150 but each price typically depends on the amount of programming and testing required, the type of vehicle you're remapping and whether the remap is simply done via a laptop and cable. Costs can also creep up if the remap you choose includes a handheld or dash-mounted device that you use to control and switch between engine maps.
Looking for even more performance and driving pleasure? Check out our list of the best sports cars
Best new car deals 2023: this week's top car offers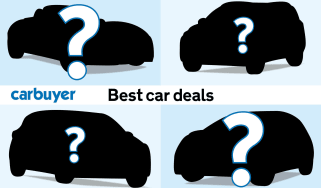 Best new car deals 2023: this week's top car offers
New 2024 Porsche Panamera – new looks, interior, and Turbo E-Hybrid model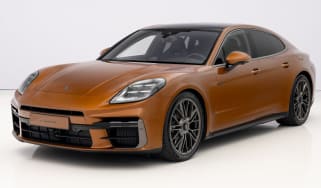 New 2024 Porsche Panamera – new looks, interior, and Turbo E-Hybrid model
Toyota Yaris Cross updated for 2024 – new tech, trim and hybrid option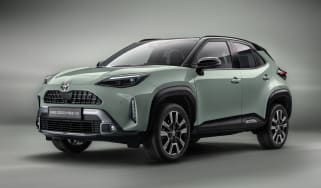 Toyota Yaris Cross updated for 2024 – new tech, trim and hybrid option