Top 3 used luxury hybrids for £30,000 - BMW 7 Series, Mercedes S-Class, Porsche Cayenne
"Dear Carbuyer, I'm looking for a luxurious hybrid. I've got around £30,000 to spend, so what do you think I should buy?"
£30,000 for a luxury hybrid, but which one? We've picked out top 3 used luxury hybrids below to answer that question. Hybrid power is a good way of making luxury car running costs a bit more manageable and refinement for these classy cruisers should even improve with electrical assistance on stream.
The luxury saloon presents itself as the pinnacle of design and quality in the automotive industry. These top-of-the-line models showcase all that their manufacturers have to offer, with few compromises and more recently, they've been joined at the top table by a raft of luxury SUVs.
Best hybrid cars & plug-ins to buy in 2018
Within the luxury car market, hybrid technology has emerged to combine this ultimate in opulence with the reduced running costs that even luxury car buyers crave. This is a useful crossover for those with premium driving tastes who want manageable monthly costs to match.
If you're apprehensive of buying a used hybrid, whether you've heard stories of short battery life or lack of performance, we can put your mind at ease to an extent. Hybrid technology has been on the market for years and has been tried, tested and refined by various manufacturers on many models. All cars have a lifespan, and the repair costs for these luxury models could be significant in the future but there's no reason to imagine that a hybrid will prove more problematic than a conventional model.
With all that in mind, we've chosen our top 3 recommendations for a buyer seeking a luxury hybrid priced under £30,000. The BMW 7 Series is the choice for those wanting the strongest performance and perhaps prefers a more hardy interior. The 7 Series is followed closely by the Mercedes S-Class as the original chart topper in the luxury saloon market, the ride quality and interior design making the Merc flagship a hard car to beat. Our wild card is the Porsche Cayenne, chosen for those seeking a more youthful image and drivers who need handling and driving feel to factor more highly on the priority list.
How to buy a secondhand hybrid car
Read on for a full breakdown of our luxury hybrid selections...
Top 3 used luxury hybrids for £30,000
BMW 7 Series: the performance choice
For: Strong performance, solid build qualityAgainst: Fidgety ride, stodgy handling
If performance is your thing, then the BMW ActiveHybrid 7 is the car to have here. The Seven's hybrid system pairs a 3.0-litre straight-six with an electric motor, delivering a 0-62mph dash in 5.7 seconds – nearly a second faster than the other two. It'll cover a couple of miles in electric-only mode, so with a light right foot it'll return a claimed 41.5mpg. The BMW is set up for comfort, but while overall ride quality isn't quite a match for the Mercedes', the car is no more agile from behind the wheel.
Inside, the 7 Series feels expensive and sturdy, although the cabin doesn't look quite as modern as that of the Mercedes. The infotainment system is easy to use, however, and there's masses of rear legroom.
Partnership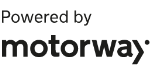 Need to sell your car?
Find your best offer from over 5,000+ dealers. It's that easy.
While the ActiveHybrid 7 is tricky to find on the used market, a 2014 version with 23,000 miles on the clock costs £23,500. It's in the same road tax bracket as the Mercedes, but emissions of 158g/km are slightly lower.
Mercedes S-Class: the luxury choice
For: Supreme comfort, refinement, qualityAgainst: Interior may be too chintzy for some
To many people, the S-Class is the de facto luxury limousine. It's a deserved reputation; in some ways, this Mercedes is utterly peerless. Refinement and ride comfort are sublime, and few cars feel so relaxing when covering huge distances. The occasional bouts of silence endowed by the hybrid's electric motors make it even more refined. The 3.0-litre V6 engine provides smooth progress and, although the S 400 h is the slowest car of this trio, performance is more than adequate.
The Mercedes' interior feels immaculately built and looks much more special than the BMW's. It's at its best in the back, though; the rear quarters are among the most cosseting you'll find anywhere.
With CO2 emissions of 161g/km, the S 400 h brings road tax bills of about £185 per year. A quick search through the classifieds uncovered a 50,000-mile, 63-reg example falling well within the £30,000 budget.
Porsche Cayenne: the driver's choice
For: Styling still turns heads, handling, interiorAgainst: Thirsty, higher tax rates than rivals here
As the only SUV in our list – not to mention one with a Porsche badge on the nose – the Cayenne is certainly the most eye-catching car of this trio. Even though it's a high-riding machine, it's the best to drive; despite weighing 2.2 tonnes, the Porsche doesn't only handle better than the BMW and Mercedes, it also outshines most sports saloons. The 3.0-litre supercharged V6 is paired with a pokey electric motor for 347bhp. It's enough to haul the Cayenne Hybrid from 0-62mph in 6.5 seconds.
There are plenty of buttons scattered about the cabin, but the Cayenne's raised driving position still feels sporty. That Porsche badge on the steering wheel brings a great sense of occasion as well. For the £30,000 budget, it's possible to get a 61-plate Cayenne Hybrid that's covered around 50,000 miles. Emissions of 193g/km make the Porsche the most expensive model to tax of the trio here.
Would you like your own personalised Carbuyer Top 3 car recommendation? Tell us what you're looking for and what your budget is on Twitter or Facebook and we'll be happy to help...
Engine management light: top 5 causes of amber engine warning light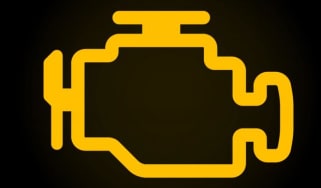 Engine management light: top 5 causes of amber engine warning light
Best new car deals 2023: this week's top car offers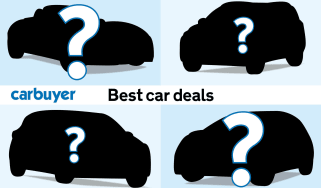 Best new car deals 2023: this week's top car offers
Swoopy new Toyota Sport Crossover Concept to take on Polestar 2 in 2025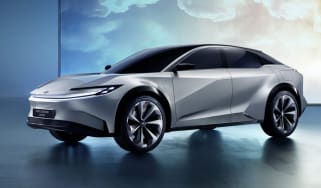 Swoopy new Toyota Sport Crossover Concept to take on Polestar 2 in 2025