Best car polishers
Your car's bodywork can really shine if polished correctly. But if you're shopping for car polishers, which is the best to buy?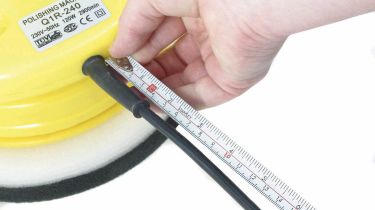 If you've polished your car recently, you're likely to be in the minority. Many owners don't tend to polish their vehicles, as it can seem like an unnecessary step once they've been washed. However, if you use a 240v car polisher, some of the work is done for you, and it can be quite satisfying to see your car not just washed but polished and buffed too.
A car polisher isn't only used to make your car shinier. Using a suitable cutting compound, it can also be used to get rid of unsightly swirl marks and small scratches. Make sure you've read the instructions before use and, if possible, test the polisher on an inconspicuous area - if you use a car polisher incorrectly, you can end up 'burning' through some of the paint layers. If this happens you'll need a full panel respray, so make sure you don't linger on the same spot for too long.
While you can spend huge sums of money on a professional-standard multi-speed polisher, these are mainly aimed at enthusiasts who are passionate about car detailing. For the majority of buyers, you can spend a fraction of that on a dual-action (DA) car polisher that can polish and buff your car. We've tested three budget options to see which you should buy.
We tested each product on a selection of body panels to see how they coped with larger areas, like the bonnet, and smaller, more intricate panels with lots of creases and shapes. And, while none of these products will break the bank, we also scored the polishers based on price, plus whether they featured any additional extras.
Verdict
The Silverline may have vibrated slightly more in our tests than the other products but its strong performance and low price made it a winner in our eyes.
Silverline DIY 110W Orbital Car Polisher 261362 review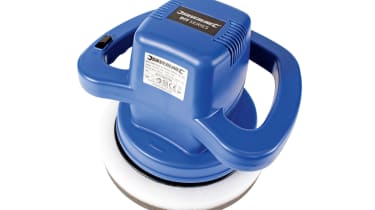 Price: ~ £25Rating: 5/5Pad diameter (mm): 240Motor: 110W
The Silverline's more affordable price immediately put it at an advantage in our test but it backed this up with strong performance and ease of use. The fixed handle felt sturdy and has a neat design, and includes the on/off switch where you want it. It did vibrate a bit more than the other products but we had no problems using the device with each of the two supplied pads. A three-year warranty also impresses, although we'd have liked a longer power cable than 3.7 metres. The pads are made from synthetic wool and terry cloth and, while the latter was thinner than we expected, it was easy to attach thanks to a cord tie instead of an elasticated edge.
Halfords 110W Polisher review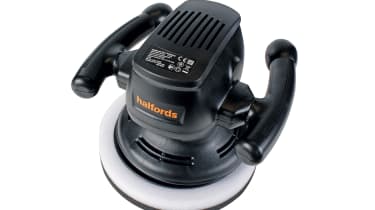 Price: £35Rating: 4/5Pad diameter (mm): 240Motor: 110W
The Halfords polisher is a pricier product than the other two we tested but it performs well. It was really simple and handy to use, and its twin handles can be moved into one of three positions so you can adjust it to your liking. We enjoyed the smoothness and power of the motor, too. The pads are the same size as the Silverline's and feel good quality but you might find them to be more difficult to fit. It handled the big panels like the bonnet with no problems, but it wasn't quite so adept at the trickier panels. At 2.5kg, it's the heaviest choice but this doesn't make it more difficult or unwieldy to use.
Partnership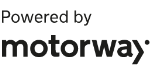 Need to sell your car?
Find your best offer from over 5,000+ dealers. It's that easy.
Sakura 240v Car Polisher SS5340 review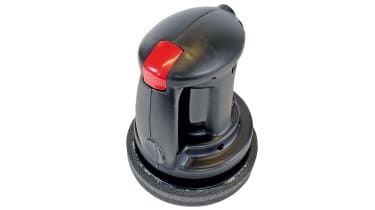 Price: £32.95Rating: 4/5Pad diameter (mm): 150Motor: 60W
Whereas the other two products have handles on the sides of the motor, the Sakura goes a different way with its design. You hold the top of the polisher, and it's easier to use than we had expected. That partly came from its light weight, as it weighs only 1.6kg. The motor is also less powerful at 60W, so it has smaller pads as a result. The performance difference compared to the Silverline and Halfords products isn't massive, although you'll notice that it'll take a bit longer to do larger panels. There's an upside to that, though - it's better at the smaller and more detailed ones.
Find all the best tools and products to clean your car with our Buying Advice guides.
Engine management light: top 5 causes of amber engine warning light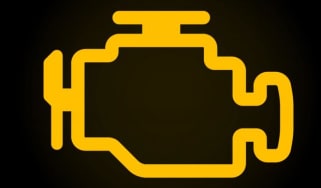 Engine management light: top 5 causes of amber engine warning light
Best new car deals 2023: this week's top car offers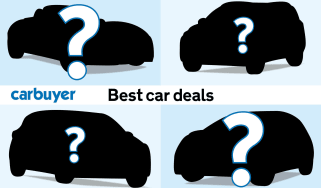 Best new car deals 2023: this week's top car offers
Tesla Cybertruck finally delivered: specs, prices and UK availability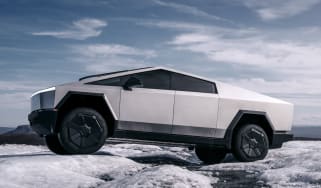 Tesla Cybertruck finally delivered: specs, prices and UK availability