Best car power inverters
Car power inverters change your car's 12V power output to 240V - these are the best
You probably have a few electrical items that need frequent charging or constant access to mains power. If you need to use these in the car, you might find them running out of juice without a power pack or car power inverter - and power packs will struggle to recharge larger and more power-hungry items.
A power inverter uses the 12V supply in your car and transforms it into a 240V supply, the same voltage as the plug sockets in your house. The transformers feature a UK three-pin plug, allowing you to charge laptops, drills and other power-hungry items from the car. You might not use it regularly but a car power inverter can be a lifesaver if you're away from a mains power supply for extended periods - if you're camping, for example - or you need to provide lighting for an area without a mains connection.
Best mobile phone holders to buy this year
To test our selection of car power inverters, we brought along an iPhone, iPad, an Android phone and a laptop, plus a couple of things you might have in your garage - a 24-LED lead light and an 18V battery charger. To be in with a chance of winning, the inverter had to be able to cope well with whatever we plugged into it. We measured the noise of each inverter's fan by using a decibel app on a phone, and how much voltage it produced when illuminating a 60W bulb. Points were also awarded on whether the product had a USB socket and whether it was compatible with the Apple items.
Read on to find the best car power inverters currently available.
Which 12V power inverter should you buy?
We found the Ring RINVU300 came out on top ahead of the Bestek MR13013BU and the Portable Powertech 12V inverter. It's a good showing for the Powertech product in its first year in our test.
Ring PowerSource Inverter RINVU300
Ring PowerSource Inverter RINVU300 review
Price: £30How to connect it: Crocodile clipsRating: 5/5
The Ring RINVU300 inverter keeps its place at the top of our test but Ring can't afford to rest on its laurels, as its rivals are improving every year. Although the inverter slowed down a bit when we plugged in the laptop and battery charger, it managed all the products with ease and kept working throughout. Its fan comes on immediately, and is a little quieter than our second- and third-place finishers. The Ring also impresses with its lightweight construction, tipping the scales at 496g, its Apple-compatible USB socket, and a lead that's almost a metre long. We'd like another USB socket and would prefer it if the fan didn't start up when you're only using the USB, but overall it's a quality product and good value for money.
Bestek Power Inverter MR13013BU review
Price: £29How to connect it: 12V socketRating: 4.5/5
The Bestek MR13013BU runs the Ring power inverter close as it handled all the products we tested, and it has two USB sockets. These ran straight through the device, so you didn't need to turn the unit on for them to be operational. Its stylish finish, good price and compact size and weight were other plus points, although it lost points due to its noisier fan. At 16dB above the usual level, it is slightly more intrusive than the Ring and is running all the time that the product is switched on.
Portable Powertech 12v Power Inverter review
Price: £34How to connect it: 12V socket or crocodile clipsRating: 4/5
Partnership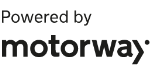 Need to sell your car?
Find your best offer from over 5,000+ dealers. It's that easy.
While it may be a newcomer, the Portable Powertech 12V power inverter is a strong contender in this test. We liked the ability to connect it with either the cigarette lighter or with crocodile clips (the only product on test that allowed this), its Apple-friendly USB socket and a two-year warranty. Interestingly, the fan stayed silent when we powered a bulb, suggesting it's powerful enough to cope with a wide range of electrical items. It was slightly heavier at 614g and both leads need to be longer than 72cm to be properly usable.
Silverline 263764 review
Price: £44How to connect it: Crocodile clipsRating: 4/5
If you need a heavy-duty 12V to 240V inverter, the Silverline 263764 is a good, if expensive, choice. The 700W maximum output was the highest on test, and the fan didn't kick in until we plugged in the laptop and the battery charger. Another plus point was the quietness of the fan, as it was only 5dB louder than the ambient noise inside the car. We were disappointed by its 66cm leads - the shortest here - and its USB socket that isn't compatible with Apple devices. You might need to bear its weight in mind too; at 975g, it's easily the heaviest product we tested.
Sakura 150W Power Inverter ss5310 review
Price: £22How to connect it: 12V socketRating: 3.5/5
Some 12V power inverters are designed to sit in a cupholder, and the Sakura 150W ss5310 is one such example. It's not suitable for powering an 18V battery charger but coped well with everything else, and the fan only came on when we plugged in the laptop. Even then it was a reasonable 11dB above the standard noise level. The USB socket went straight through the device so it didn't need to be turned on, and the voltage on the lightbulb was an impressive 259V. An on/off switch on the top makes it easy to use, and the lead is long enough for most uses. The price is reasonable, so the Sakura could prove a savvy purchase if you don't need it for heavy-duty use.
Read our Tips & Advice guides for more of the best tools and products you can buy.
Engine management light: top 5 causes of amber engine warning light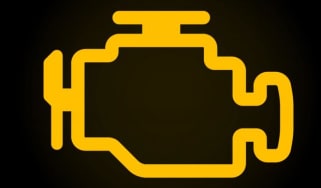 Engine management light: top 5 causes of amber engine warning light
Tesla Cybertruck finally delivered: specs, prices and UK availability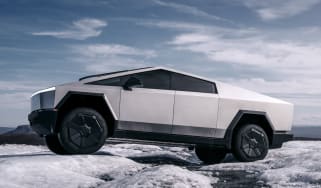 Tesla Cybertruck finally delivered: specs, prices and UK availability
Best new car deals 2023: this week's top car offers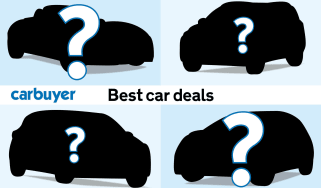 Best new car deals 2023: this week's top car offers