Best car seat covers
If you want to protect your car seats from wear, dirt and stains, these are the best car seat covers to pick
Car seat covers might be something you only associate with tradespeople but they're useful for anyone wanting to keep their seats in good condition. If you regularly drive your car in sweaty or muddy clothes, are prone to spilling drinks while driving, or just want to protect your seats from general wear and tear, a good set of seat covers are a great solution. Not only will they make your time with the car more pleasant, but they should also help to maximise the car's resale value by keeping the seats underneath spotless. There are plenty of different types and brands on the market and choosing can be difficult, so we've tested some of the best to help you pick.
For our test, we chose universal car seat covers because, in theory, they should be suitable for all buyers. In practice, some work better than others owing to the different sizes and shapes of car seats. The covers we've chosen are aimed primarily at fabric seats because some aren't suitable to use with leather upholstery. If your car has side airbags or heated seats, you'll need to check that the seat covers are compatible.
These are not the only considerations to bear in mind. None of the seat covers tested fitted sporty 'bucket seats', and some required holes to be cut for the headrests, seat belt buckles and folding seat levers. Not all covers came with zips for split-folding rear seats and as most modern cars come with this function, it's worth double-checking that the ones you're considering have them if you need them.
We tested the seat covers through real-world, regular use in our Renault Clio test car. Firstly, we wanted to see how much the seat covers moved when we got in and out of the car repeatedly, because a cover that doesn't stay in place can be distracting and annoying. Other tests included how easy they were to clean with a vacuum cleaner, how stain-resistant they were (using everything from coffee to tobacco ash and olive oil) and how resistant they were to wear from a wire brush.
We also marked each product on how easy it was to fit, how clear the instructions were and how much they cost.
Verdict
We were most impressed with the Walser Zipp-It Allessandro set, and we recommend it as the best for most people. Second place went to the Cosmos Carrera Leatherlook product, with Halfords' Essentials seat covers coming in third.
Walser Zipp-It Allessandro Seat Covers review
Walser's Zipp-It Allessandro set is claimed to fit nine out of ten cars, partly thanks to its array of zips. Because there are so many, it's easy to fit headrests and can be used for two, three, four and five-door models. The clear instructions made fitting easy and it helped that there were enough zips on the rear seats to suit any split-folding arrangements. You'll need to cut holes for the headrests but this isn't difficult to do. We found that the cover didn't move at all, and the wire brush only caused a very slight bit of wear. Even more impressive was the stain test, as we couldn't see any lasting evidence that anything had been spilt on it.
Cosmos Carrera Leatherlook Seat Covers 14723 review
The Cosmos Carrera seat cover set has been given a new look for 2019 and we think they look better than ever. The most expensive set here, these covers are designed to look like black leather upholstery and can be fitted even if your car has side airbags. Just like the Walser set, there are enough zips to suit any split-folding rear seats, but holes will need to be cut for the rear headrests. You'll need to seal these with nail varnish, and the instructions tell you how to go about this. Once fitted, the Cosmos Carrera seat covers offer impressive performance; nothing stained the seat, it showed no damage after the wire brush test and the seat covers stayed firm and didn't move. A seven-seat version is available for bigger cars.
Halfords Essentials Seat Covers review
This Halfords set is one of the cheapest on test, and is a good budget option. Like all the best car seat covers, it can be fitted on split-folding rear seats (whether yours split 60:40 or 40:20:40). Cutting out holes for the headrests wasn't too difficult, and plastic clips are provided to seal the holes. However, you'll also need to cut holes if you have tilt handles on the front seats, so it may be worth looking elsewhere if you have a three-door car. We would have liked a slightly tighter fit and both the brush and stain mix left marks on the seat covers. Alternative products also have instructions that are easy to read, and the instructions mentioned the possibility of colour transfer - materials such as denim may stain the set over time.
Halfords Paris Car Seat Covers review
It might be a more upmarket Halfords seat cover set but we're not sure that the Paris set is worth the extra money over the Essentials set above. Strangely, there's only one zip in the rear seats, so it's only suitable for 50:50 split-folding seats. It's not compatible with heated seats, either, while the wire brush did mark the seat bolsters. That being said, the Halfords Paris set is suitable for cars with side airbags, there were holes for tilt handles and you can position the headrests to your liking. The material was comfortable and stain-resistant, although you'll need to remove the covers if they get wet - there's a risk of colour transfer to the seats below if you leave them on.
Sakura Camden Seat Covers SS5295 review
A big selling point of the Sakura SS5295 car seat cover set is that it offers built-in lumbar support for the front seats, so it's handy if you regularly undertake long journeys in a car without this support. These one-piece front seat covers held still in our movement test, and headrest slits mean it's unlikely you'll need to cut your own holes. Getting the gravel off the seat was no problem but the mix did leave a slight stain and the wire brush caused a few little marks. Disappointingly, there aren't any zips on the back of the rear seats, so you won't be able to split-fold the seats.
Partnership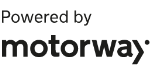 Need to sell your car?
Find your best offer from over 5,000+ dealers. It's that easy.
Read our Tips and Advice guides for more of our best buy products.
Tesla Cybertruck finally delivered: specs, prices and UK availability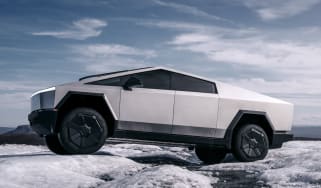 Tesla Cybertruck finally delivered: specs, prices and UK availability
Engine management light: top 5 causes of amber engine warning light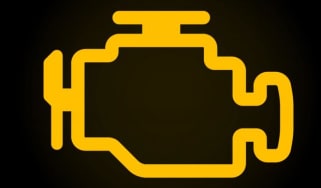 Engine management light: top 5 causes of amber engine warning light
Best new car deals 2023: this week's top car offers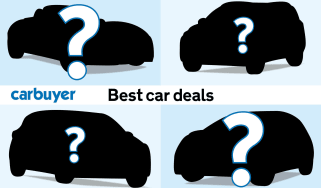 Best new car deals 2023: this week's top car offers