Top 3 used rugged estates for £10,000
"Dear Carbuyer, I need an estate car that can handle the outdoors, that's family friendly and good to drive. What does £10,000 buy?"
Regardless of increasing SUV sales, the rugged estate car remains an excellent alternative for UK car buyers who want a capable all-rounder. Nearly all are based on a standard estate car but they get an array of additions such as a raised ride height, toughened bodywork and a four-wheel-drive system to give them an equal amount of on and off-road ability.
When compared to the huge number of SUV models available, the rugged estate is something of a rare commodity in the used car market because fewer are sold in the first place. With this rarity comes a slightly higher cost, which represents a premium over a standard estate model. For this extra cost you get a more capable car that can handle tarmac and rough terrain equally well, with the added benefit of all-weather driving ability.
So why should you go with a rugged estate car over an SUV? For one, all rugged estate cars drive more like normal cars. This means that most offer better driving dynamics than an SUV thanks to a lower driving position and less body roll in corners. A more aerodynamic shape helps fuel economy and emissions too.
For a relatively small budget of £10,000, you have an excellent choice of rugged estates to pick from. All are well suited to daily life, whether you live in the city or the countryside. All can match their SUV rivals for standard equipment, with similar or superior boot space. This sector of the market is relatively small but there are several offerings from major manufacturers, from the Volvo V60 Cross Country to the upcoming Skoda Superb Scout.
Listed below are Carbuyer's top picks for rugged estate cars; each of them offer a wealth of ability for a budget of £10,000.
Top 3 used rugged estates for £10,000
Audi A4 Allroad: The stylish choice
For: Smooth ride, stylish interior, premium imageAgainst: Least practical here, oldest for the money
If badge appeal matters to you, the Audi A4 Allroad is the one to have out of our trio here. It feels much posher than is suggested by the £10k budget – which is enough for a 2010 model with 50,000 miles on the clock.
The Allroad sits 37mm higher than the standard A4, so the ride is soft and forgiving. It's not as sharp to drive, but quattro AWD gives it decent traction in mud. However, the A4 has the smallest boot and Audi rates below Skoda and Subaru in our Driver Power satisfaction survey.
Audi has long had a knack for creating handsome interiors, and the A4 Allroad is no different. Build quality feels faultless and the dash is the most stylish here. The infotainment lacks a touchscreen; it's controlled by an intuitive clickwheel.
The Allroad's 2.0-litre diesel is related to the unit used by the Skoda Octavia (right), but here it makes 168bhp. As a result, the Audi feels the punchiest of this trio; it covers the 0-62mph sprint in 8.9 seconds, and its fuel economy will still be quite palatable. The six-speed manual gearbox is slick to use, too.
Skoda Octavia Scout: The sensible choice
For: Huge boot, comfortable seats, value for moneyAgainst: Not the most fun to drive, conservative image
Partnership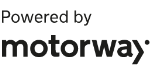 Need to sell your car?
Find your best offer from over 5,000+ dealers. It's that easy.
The regular Skoda Octavia Estate makes a great option for anyone who is looking for a no-nonsense, practical family car. And the Scout offers all the standard Octavia benefits, while adding one or two of its own on top.
That jacked-up suspension and SUV-inspired body cladding add toughness to the styling, while the raised ride height gives extra ground clearance for those who need to venture off road. Your £10k gets you the newest model of our trio: a 2015 car with around 80,000 miles.
The Octavia's functional layout means all of the major controls work logically and are sensibly placed, while the supportive seats make it easy to get comfortable. Cabin space is generous, and the 610-litre boot is by far the most spacious of this group.
Subaru Outback: The spacious choice
For: Cabin space, very good Driver Power resultAgainst: Thirstier than rivals, bland interior
For those who plan to regularly carry a full complement of passengers, the Subaru Outback might be the best option here. Rear-seat accommodation is better even than the roomy Skoda's, and while its 526-litre boot isn't quite on the same level, it's still more than large enough.
The Subaru's downside comes with its thirst: although its 2.0-litre diesel makes the same power as the Skoda's, in our experience it uses far more fuel in the real world. The £10k budget should buy a 2012 car with 60,000 miles.
While the interior seems sturdy enough, the hard plastics and plain design mean it feels more basic than the other two. Kit levels are excellent, though: the seven-inch infotainment screen matches the others', and there are plenty of gadgets to enjoy.
Subaru's strong sixth-place finish in the 2019 Driver Power brand survey puts it just below Skoda, but well above Audi, in 16th. Outback owners say they love its CVT gearbox, and we agree. While such units are often derided, this is smooth, and rarely causes any harsh flare-ups in engine revs.