Best workshop hand cleaners
A heavy-duty hand cleaner is a good way of removing dirt after working on your car or in the garden
Car parts can be very oily and greasy, and road grime only adds to the problem, so if you're working on your car, you may end up with filthy hands. Instead of relying on normal antibacterial soap and a scrubber, a heavy-duty workshop hand cleaner is often quicker and easier.
Scrubbing with normal soap can be hard on your skin, not to mention ineffective. If you regularly have dirty or greasy hands, a fit-for-purpose cleaner is definitely a worthwhile investment.
Best car seat covers to buy this year
Workshop hand cleaners used to be made from polymer microbeads but they're bad for the environment so a range of natural abrasives are now used instead.
In the name of product testing, we got our hands very dirty. As cleaning is the primary function of these products, we rated each one based on how easily it shifted grease, grime, ash and dirt. Nice-smelling products and a good dispenser were appreciated, and it was important that hands didn't feel sensitive or dry after use. Finally, prices were taken into account, as you don't want to spend more than is necessary.
Which is the best workshop hand cleaner to buy in 2019? Read on to find out.
Verdict
We were most impressed with the Rozalex Zalpon Zorange workshop hand cleaner, with second-place going to Bonnymans Red Gritted Hand Soap and Swarfega Heavy taking the final podium spot.
Rozalex Zalpon Zorange review
Price: ~ £22Size: 4 litresRating: 5/5
Once again, our favourite workshop hand cleaner is Rozalex's Zalpon Zorange, and it's even better this year as it's now available in smaller sizes. If you don't want to shell out for four litres, it now comes in bottle sizes of 250ml and a litre, which potentially makes it more versatile. It uses a pumice stone abrasive and a soap formula to clean and degrease, and it made light work of all the stains we had picked up. The Zalpon Zorange didn't make our testers' hands sensitive or dry at all, and it scored bonus points for its zingy orange smell - especially when many rivals smell more like chemicals.
Bonnymans Red Gritted Hand Soap review
Price: £22Size: 15kgRating: 4.5/5
At first glance this product looks expensive but it's great value as it's a 15kg tub - you're not going to run out in a hurry. A smaller five-litre bottle is available for half the price, although you'll have to use a separate dispenser if you want to use a small amount at a time. Its cleaning performance is very impressive, with our hands completely grime-free after using it. The Bonnymans Red Gritted Hand Soap uses walnut shell as a dirt-removing abrasive and, although it doesn't smell particularly great, it made our hands feel as good as new afterwards. In many ways, it feels like a less expensive version of Swarfega Heavy, which is high praise.
Swarfega Heavy review
Price: ~ £15Size: 4.5 litresRating: 4/5
Swarfega Heavy is now better value for money, as it comes in a much bigger tub. There are a range of sizes available, making it suitable for different budgets and household/industrial use. Importantly, it was one of the best cleaners on our test, and quickly got rid of all the stains and grease that we used to put the products through their paces. You'd struggle to notice the difference in smell between the Swarfega and the Bonnymans, although we found that the latter had more abrasive in it and felt slightly better to the touch. Swarfega uses a perlite abrasive instead of walnut shells but offers similar cleaning ability.
Worx All-Natural Hand Cleaner review
Price: ~ £14Size: 454mlRating: 3/5
Partnership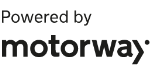 Need to sell your car?
Find your best offer from over 5,000+ dealers. It's that easy.
The Worx All-Natural Hand Cleaner has always been the ecological choice as it didn't include microbeads but now those are outlawed the playing field has been levelled. Because of that, it's slightly harder to recommend than the front-runners in this list. While most hand cleaners come as a gel (as one might expect), this product is a powder - and you need to have wet hands to use it. That alone might put it out of consideration for some buyers, and we can see the potential for drips and spills from your wet hands. It's a small bottle, but the powder goes a long way and it does offer a good clean. A juniper scent proved divisive among our testers.
Swarfega Tough review
Price: ~ £4Size: 250mlRating: 3/5
We've picked Swarfega Tough to round out our top five because of its price and convenient size. Even a tiny amount from the tube dispenser is sufficient for good results, so it should last quite a long time. However, it can't match the good performance of this test's other Swarfega product - despite a very gritty abrasive, you need to scrub a lot to get engine oil off your hands. Afterwards, our testers' hands were feeling rather raw. A greasy film is left behind and it doesn't smell very nice either.
Read our Tips and Advice guides for more best product guides.
Best new car deals 2023: this week's top car offers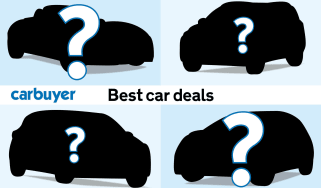 Best new car deals 2023: this week's top car offers
New 2024 Porsche Panamera – new looks, interior, and Turbo E-Hybrid model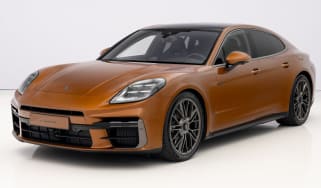 New 2024 Porsche Panamera – new looks, interior, and Turbo E-Hybrid model
New 2024 Dacia Duster arrives – popular budget SUV enters its third generation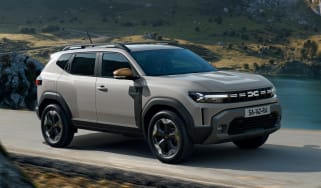 New 2024 Dacia Duster arrives – popular budget SUV enters its third generation