Top 3 used small quirky cars for £7,500
"Dear Carbuyer, I want a small quirky car that's a bit different and good to drive. What can I get for £7,500?"
Some people want something a bit different when buying a car; something that's not a run-of-the-mill SUV or hatchback. A small, quirky car could be the perfect way to make a statement and stand out from the crowd, if that's what you fancy doing.
If you're in the market for a small car, there are several options that are all relatively similar. Models such as the Volkswagen up!, SEAT Mii and Skoda Citigo all make good buys, but they're essentially rebadged versions of each other and are a common sight on UK roads.
A desire to own something a little less mainstream and ubiquitous shouldn't mean you have to make any major compromises. As most small quirky cars come from major manufacturers, they'll be reasonably well equipped and will use mechanicals shared with other models. That should make them reliable and cheap to run.
The most appealing part of owning a quirky car is, of course, the design. This type of car is likely to have a striking interior to match the outside, which will also boast all of the standard luxuries you'd expect.
For a budget of £7,500, you have a good choice of used quirky small cars. They're all well equipped, fun and should be cheap to run.
Cars of this type are becoming a rarer sight in the UK as new cars continue to increase in size. Despite this, there is a reasonable selection of cars that fit into this category on the used car market.
Below are our three top picks for used small quirky cars. We've focused predominantly on practicality, a quirky design and low running costs.
Top 3 used small quirky cars for £7,500
Audi A2: The revolutionary choice
For: cool styling, roomy cabinAgainst: unsettled ride, noisy engines
in many ways, the Audi A2 deserved greater sales success than it achieved. Here's a supermini that boasts an advanced aluminium construction and an aerodynamic shape, both contributing to extremely impressive fuel economy, even by modern standards.
The A2 looks cool, too – rather like an Audi TT reimagined as a mini-MPV. When it was released in 1999, fuel economy wasn't as important to buyers as it is today, which partly explains why sales were slow. Today, less than £4,000 can get you an immaculate example.
The A2 is simple, stylish and well built, and the dash is typical of Audis at the time. The car accommodates four adults in total comfort, and there's masses of headroom, thanks to the tall roof. The boot is easily the biggest of this trio, too.
The driving experience isn't a strong point because of the A2's bouncy ride. However, the raised seating position and vast expanse of glass mean that visibility is excellent. Its engines are noisy but the diesel achieved an impressive 65.7mpg in official tests, while the 1.6-litre petrol is fairly quick.
Honda Insight: The economical choice
For: quirky looks, incredible fuel efficiencyAgainst: limited practicality, numb steering
Similarly to the A2, the world wasn't quite ready for the Honda insight when it made its debut. The huge expense of developing hybrid technology almost 20 years ago – never mind building an exclusive platform and aluminium body – meant retail prices were very high, so sales were small.
Partnership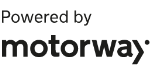 Need to sell your car?
Find your best offer from over 5,000+ dealers. It's that easy.
However, there are few more efficient cars around. It's not unreasonable to expect real-world MPG in the high seventies, which is still impressive today. Used examples are relatively scarce, although most fall within the £7,500 budget.
The two-seat layout is required by the Insight's slippery 'teardrop' body shape and because the batteries sit where the rear seats would be. The dashboard design is simple and the steering wheel is as great to hold as it is to look at.
While the 67bhp and 92nm of torque from the Insight's 1.0-litre petrol engine sound modest, the car's electric motor adds 13bhp and a hefty 49nm. Factor in the impressively low weight of 852kg, and the car is surprisingly nippy. Narrow tyres mean grip could be better and the electric power steering gives barely any feedback.
Toyota iQ: The tiny choice
For: tiny dimensions with four seats, low emissionsAgainst: really cramped boot, limited cubby space
As with the other cars here, the iQ flaunts its intelligent design touches. At under three metres long, it's 600mm shorter than a Volkwagen Up!, yet still packs a '3+1' seating layout. Clever positioning of the engine keeps the overhangs low without compromising crash safety.
As with the Insight, this wasn't a cheap car to engineer, and the simpler Toyota Aygo proved more of a hit. The compact size still makes for a fine city car, so prices are strong; production ended in 2015, and the last models produced are now worth around £7,500.
On the inside, the Toyota is marked out by its funky design, and the hollowed-out dashboard means the passenger sits further forward than the driver, leaving space for a third adult behind. The downside to this is that lidded storage is non-existent.
There are two engine options. The 1.0-litre is free to tax but sluggish. The 1.3-litre delivers 99bhp for sprightly performance. Little this side of a black cab turns as tightly, so the iQ is very easy to drive on urban roads. Ride comfort and refinement are better than you'd expect from such a small car too.
Best new car deals 2023: this week's top car offers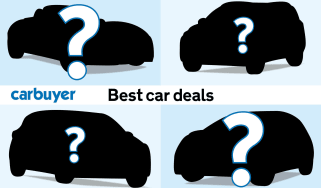 Best new car deals 2023: this week's top car offers
New 2024 Porsche Panamera – new looks, interior, and Turbo E-Hybrid model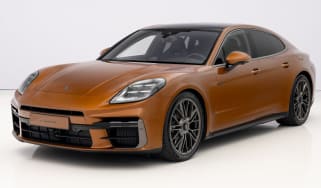 New 2024 Porsche Panamera – new looks, interior, and Turbo E-Hybrid model
New Nissan Juke goes electric – next-generation crossover previewed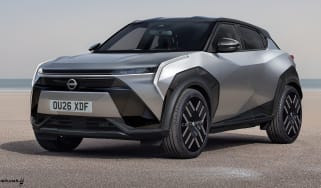 New Nissan Juke goes electric – next-generation crossover previewed