What is Nissan ProPilot?
Here's everything you need to know about the Nissan ProPilot driver assistance system
Nissan ProPilot is a semi-autonomous, advanced driver assistance system that's available on selected Nissan models in the UK. ProPilot enhances the driver's control of the vehicle by assisting with steering, acceleration and braking. Nissan says ProPilot makes motorway and traffic driving 'easier, less stressful and more relaxing.'
Self-driving cars: all you need to know
ProPilot can be used when driving in single-lanes on dual-carriageways and motorways, helping to maintain lane positioning and at the same time, keeping a safe distance from the vehicle in front. This is particularly useful for drivers on long haul drives as it helps to relieve fatigue and stress while improving safety.
How do I activate ProPilot assist?
ProPilot is an option available for the Nissan Leaf and, since 2019 the Qashqai, the facelifted X-Trail and the second-generation Juke in the UK. On Nissan Qashqai models, it's only available for the automatic DCT or CVT transmissions on both the petrol and diesel engine ranges. ProPilot is an option on both Qashqai and Leaf models costing around £600, unless buyers opt for the more expensive Tekna and Tekna+ trim levels for the Qashqai, or Tekna and e+ Tekna trim levels for the Leaf where it features as standard. On the X-Trail, it's an option around £800 and on the second-generation Juke, it's a £1,300 option from N-Connecta trim upwards, again only with DCT automatic transmissions.
Versions of the Qashqai and X-Trail with manual gearboxes aren't offered with the same level of semi-autonomous ProPilot technology, but the Drive Assist Pack that is available does feature Intelligent Lane Intervention, Intelligent Cruise Control and Lane Keep Assist. All that separates the two is that the ProPilot has the extra ability to completely stop in traffic and resume driving again automatically. The Drive Assist Pack is available for around the same price as ProPilot on the Qashqai while it also comes standard on manual Tekna and E+ Tekna trim levels. On the X-Trail, it costs around £300 less than ordering ProPilot.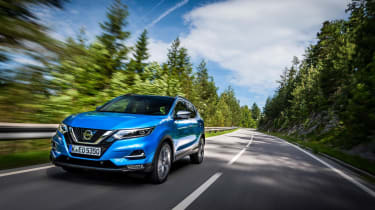 How does ProPilot assist work?
Nissan's ProPilot is semi-autonomous technology but it's important to make the distinction between this and higher level autonomous driving aids. More advanced systems like Tesla's Autopilot allow the driver to relinquish more control but it's important to appreciate that regardless of a system's capabilities, the driver must be paying attention and ready to take back control of the car.
Like Nissan ProPilot, Tesla Autopilot also allows semi-autonomous lane maintaining cruising, acceleration and braking on your behalf. However, Tesla Autopilot offers an extra level of autonomous technology with the car able to changing lanes with just the flick of an indicator switch. Propilot in comparison requires far more driver operation.
ProPilot debuted in 2016 on the Nissan Serena model in Japan and since then, 350,000 models have been equipped with the technology. ProPilot Assist, as it's known in the US, uses the same technology across five models. It's more recently that ProPilot has begun to feature on its European Nissan models.
Do you want to know more about new car safety technology? Why not read our in-depth explainer about the safest cars you can buy now.
Engine management light: top 5 causes of amber engine warning light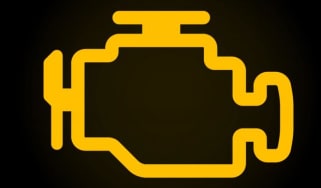 Engine management light: top 5 causes of amber engine warning light
Best new car deals 2023: this week's top car offers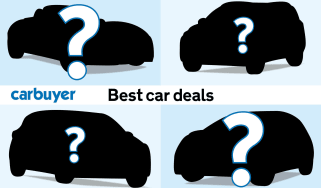 Best new car deals 2023: this week's top car offers
Top 10 best cars under £200 per month 2023/2024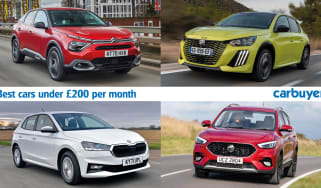 Top 10 best cars under £200 per month 2023/2024