Waze phone navigation app: features, review and explainer
Waze is a free navigation app that uses data from users to find the best routes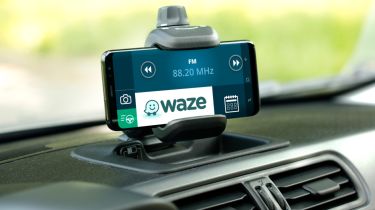 Massive paper road maps used to be a necessary item to keep in the car but, as smartphones are now so advanced, printed maps are no longer needed by most people. Your phone can act as a sat nav by using its GPS function, and Waze is one of the most popular navigation apps.
Waze is an alternative to the pre-downloaded navigation apps on your phone, which are likely to be Apple Maps or Google Maps depending on your device. Waze is free to download, and compiles data from its users to give real-time updates of the best routes to take. Some in-built car sat navs also offer real-time traffic alerts but they're often an expensive optional extra and not much use if you have an older car. It also means you don't have to buy an aftermarket sat nav and stick it on the windscreen.
Best speed camera detectors and apps
What is Waze?
Waze was launched in 2008 but it really exploded in popularity when Google bought it in 2013. Since its introduction, it has gained over 100 million users, and has remained a separate piece of software to Google's in-house navigation app.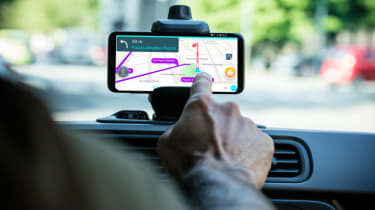 With so many users, Waze is often thought to be one of the most reliable and accurate third-party navigation apps. It harvests data from all those users to find the best and quickest routes so, in theory, you should be able to avoid traffic jams. Of course, it doesn't always work like that - sometimes you can't avoid the queues - but Waze will at least be able to tell you how long you'll be delayed.
Since 2018, Waze has been compatible with Apple CarPlay and Android Auto, pieces of software that can run a selection of your phone's apps on a car's infotainment screen. That means you can use Waze if you prefer it over the inbuilt navigation software, and enhances its usability.
Features of Waze
The primary function of Waze is to get you to your destination, but it does offer other appealing features - some of which aren't offered by its rivals. When you're using the app, it gives you turn-by-turn guidance with voice prompts and alerts specific to your exact location. It can notify you about traffic jams, road closures, speed cameras and local hazards, plus the location of police patrols and mobile speed checks. As you'd expect, this last feature is controversial, but it's certainly part of the appeal for some of the app's users.
Users can also report tailbacks and traffic information directly to Waze, instead of the company relying on updates from local authorities. As a result, it can relay the information it has received to its other users on the same route, often much quicker than conventional sat navs. Waze rewards users who report things with points, which can then be exchanged for prizes. It's like a loyalty card scheme, and is one of the ways it retains users.
Waze uses your mobile phone's GPS and data to function, so it may not work as well if you're in an area with patchy signal or if you've used up your data allowance. However, Waze does store your planned route offline, so it can still show you the route if your signal drops out. You'll need to bear in mind that in places where it can't pick up signal, it can't give you live traffic updates. It also won't be able to show you the way if you divert off the planned route.
Waze vs Apple Maps and Google Maps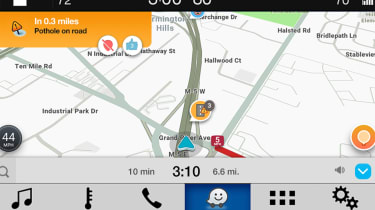 All three of these navigation apps are free to download and use, and a lot of it comes down to personal preference. Waze tends to show more notifications on the screen while you're driving than Apple Maps and Google Maps. But as we've mentioned, Waze lets users report tailbacks and hazards, so you may find it to be more accurate than Google's or Apple's software.
If you're worried about how much data each app will use while you're on the move, Waze might be the best option for you - it uses less than half of the data than the other two. Over the course of 20 minutes, Waze will use around 0.23MB of data on average, compared to 0.73MB for Google Maps and over 1.8MB for Apple Maps. For context, streaming a three-minute song uses about the same amount of data as Apple Maps uses in 20 minutes.
All of these navigation systems should only be used for guidance, and you shouldn't try to continue on your route if the road's blocked or if it'd be unlawful to carry on. We'd also advise pulling over if you need to input an address or information.
Should you get Waze?
If you're considering downloading a free navigation app for your phone, Waze is certainly one of the best and most popular options. Its crowdsourced, up-to-the-minute information means it's usually quicker and more accurate than its competitors, while the ability to report delays is a handy bonus feature. The amount of notifications it sends you might become annoying (but you should be able to turn these off in the settings), and it works best if you're in an area with many other Waze users. Overall, Waze is easy to recommend.
Read our guides to the best car parking apps and the best iPhone apps to download this year.
Speed awareness course: how much does it cost, how long does it take and how do you do one online?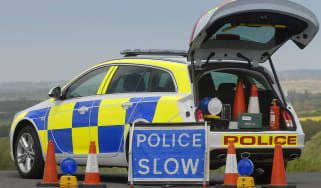 Speed awareness course: how much does it cost, how long does it take and how do you do one online?
Best new car deals 2022: this week's top car offers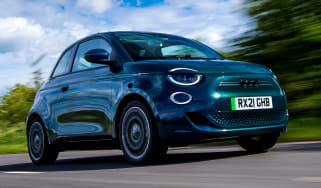 Best new car deals 2022: this week's top car offers
New car delivery times: how long will you have to wait?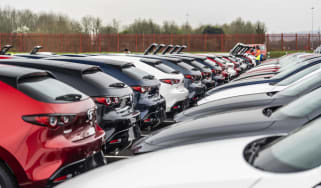 New car delivery times: how long will you have to wait?