Tips for finding the perfect car interior
Our guide to making sure your new car is your most comfortable drive yet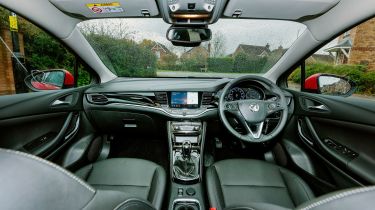 When it comes to buying a new car, a thorough scrutinising of the interior might fall relatively low down on your list of priorities. But no matter how you cut it, you'll be planning to occupy this space frequently and for extended periods of time, so shifting around in the seat and going for a test drive isn't always enough.
It pays to be certain that the interior of your prospective new car is the right fit to guarantee long-term satisfaction with your purchase. Luckily, we have some handy pointers for what to look out for when picking out your vehicle.
How does it feel?
Trying out the driver's seat is the most basic approach, but it's still a good place to start if you make an effort to think about more than immediate comfort. Take a moment to remember any particular issues you've had with the seating in previous vehicles that have caused you discomfort, from the position of the seat to unwelcome pressure points – this might help you spot any problems that aren't instantly obvious. Does the seat offer sufficient lumbar support? Most cars have steering wheels that adjust for reach and rake – so it will move in and out, as well as up and down. That combination of seat and steering wheel position will help you get most comfortable.
If different members of the family will be using the vehicle, check how easy the seat and steering wheel are to adjust, and consider the comfort of your passengers by trying out all the seating, front and back. Some models like the new Vauxhall Astra may also have heated seats or steering wheels you may want to try out.
Take our quick survey to win up to £50 in Amazon vouchers
A boot that fits
Modern cars come with a host of configuration options for seats and boot space. Some won't be obvious, so ask the sales executive to pick out the finer points. It's important to know what the car is capable of carrying, so you're not left stuck the first time you have to transport a bulky piece of furniture home or collect a friend with a generous approach to luggage from the airport.
Think about the bulkiest things you're likely to transport regularly – from bikes to buggies – and ensure that there is plenty of room for them in the boot, and that it will be easy for you to lift them in and out. If you're anticipating trips in the great outdoors, you might want to invest in accessories such as a rubber boot liner to protect any carpet lining. It's worth considering roof bars, a roof box or even a cycle rack if you're going to use them frequently.
Think like a kid
If you're in the market for a family car, it pays to bear in mind the children who will be your regular passengers. Bring them along to try out the car if you can, but if you can't, you should try to view things from their perspective. How easy will it be for them to climb into the passenger seats? Are the doors easy to open and close? Are the child locks easy to activate, and can the rear electric windows be disabled? Will they be able to see out of the windows and reach anything they need? For families with older children, you might want to consider a car like the new Astra with plenty of legroom to accommodate rapidly growing adolescents.
Booster seats will also need factoring in for younger children. Not only should you check that yours will fit, but also how easy it is to fit the seat belt around it and any other issues that might make it more difficult to install and remove – not to mention whether you'll be able to get your child in and out of it. Some cars, like the Astra, include fitting points for Isofix child seats, which you might want to check for too. And if you're planning to carry a child in the front seat, you must check that the passenger-side airbags can be deactivated.
Check the tech: what to look for in a new car
Ready for a long journey?
You've already checked whether the boot is big enough for your luggage, but there are other factors to take in to guarantee the comfort of both driver and passengers on longer journeys.
USB sockets will ensure that phones and tablets stay charged, and quality stereos and entertainment systems will serve as a welcome distraction. The new Vauxhall Astra boasts Apple CarPlay, Android Auto and Navi Pro with 8" colour touchscreen, as well as four heated seats and dual-zone automatic climate control for wintry drives and in-seat massage to ward off any aches. Simple things like armrests, cup-holders and generous legroom are equally as important as the bells and whistles if you're going to be in the car for a long time. Arriving home after a long night, extra options like the Astra's door-to-door illumination are also great for lighting up darkened driveways.
Bear these factors in mind, and you'll be one step closer to a comfortable and convenient driving experience.
Discover more about the new Vauxhall Astra at Vauxhall.co.uk.
Electric MG 4 to arrive in September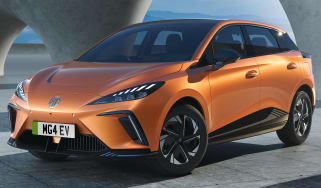 Electric MG 4 to arrive in September
Engine management light: top 5 causes of amber engine warning light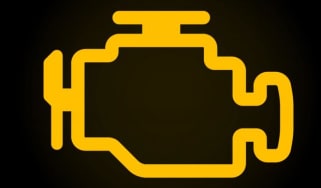 Engine management light: top 5 causes of amber engine warning light
Best new car deals 2022: this week's top car offers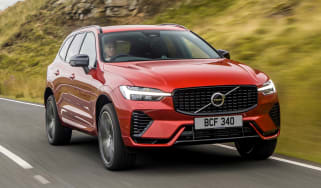 Best new car deals 2022: this week's top car offers