Coronavirus: what if I can't afford my car finance?
These are the steps to take if you're struggling to make finance payments as a result of the COVID-19 outbreak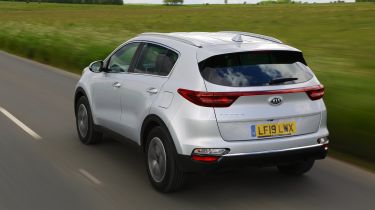 If your income has been affected by the Coronavirus pandemic, there's a good chance you may be concerned about your upcoming car finance repayments. For many motorists, a car finance payment represents the largest monthly outgoing after a mortgage or rent payment.
Prime Minister Boris Johnson and Chancellor Rishi Sunak have taken steps to reassure people facing financial difficulties because of the Coronavirus pandemic, but not explicitly with regards to car finance.
In mid-April, the FCA (Financial Conduct Authority) said that it expects firms to offer a three-month payment freeze to help motorists who are struggling to meet their payment commitments due to reduced income, unemployment or illness as a result of the COVID-19 outbreak. It also said that firms shouldn't try to end finance agreements or repossess cars if customers are in temporary financial difficulty because of coronavirus.
Here we'll explain the best steps to take if you're worried a change in finances could affect your ability to pay for your car finance or lease.
What to do if you're worried about missing a car finance payment?
If you make monthly repayments towards a vehicle and coronavirus means you may not be able to afford this because you have been made redundant or have suffered a significant drop in income, it's important to contact your finance provider as soon as possible.
Discussing your situation and concerns with your finance provider as soon as possible is far better than defaulting on a monthly payment. Payment defaults can have a negative effect on your credit score, reducing your chances of being accepted for finance in the future.
While not all finance companies will offer the same support, they should at least offer short-term solutions to help make the situation more manageable. This could include a temporary payment holiday (where deferred payments are usually added to the end of the lease period), or a longer loan term that reduces monthly payments, but allows you to keep the car and continue making payments for longer.
Before picking up the phone, it's also worth checking the finance provider's website and your email inbox or post for correspondence. Many providers are taking proactive steps to communicate with customers about their response to the Coronavirus emergency and ways they can offer support.
Returning a car because of the Coronavirus pandemic
If you would rather return a car, your options depend on the terms of the contract. If the car is financed under a PCP or HP deal, and you paid 50% of the total amount at the time of purchase, you have the right to return the vehicle using 'voluntary termination'. This shouldn't affect your credit rating but the car must be undamaged and in generally good condition.
Coronavirus: what COVID-19 means for drivers and car buyers
Where a personal bank loan or credit card was used to pay for a vehicle, the solution is simpler - sell the car and use the proceeds to pay some or all of the outstanding amount. Some lenders will require an early repayment charge, however, so check how much this will be before making any decisions.
What if my car finance agreement is due to end soon?
If your current car finance agreement is due to end and the dealership is closed, agreeing a lease extension with the lender is likely to be your best option. Get in touch with them as soon as possible and two solutions may be available: a formal contract extension for three months or more, or an informal extension that's on a rolling monthly basis.
Only pay the final balloon payment at the end of a PCP agreement if this is what you already planned to do before the coronavirus caused disruption. If this is not the case, get in touch with your lender straight away to discuss what you would prefer.
What finance are manufacturers offering because of coronavirus?
UK manufacturers have been slower to react to the Coronavirus pandemic than those in the US, but Ford is now offering a "Peace of Mind" programme for customers purchasing a car in April and May 2020. Ford will assist with the first three monthly payments, either via cashback paid when the vehicle is collected, or via a vehicle discount of the same value.
Ford showrooms are currently closed but sales can still be made online and over the phone, while key workers, first-time Motability scheme users and companies involved in dealing with the emergency can arrange a 'mutually convenient and safe way to hand over the vehicle.'
During the coronavirus, Carbuyer's sister site BuyaCar has also made the decision to suspend its £199 charge for delivery of vehicles to key workers, while also providing a £499 two-year warranty free of charge.
A 'contactless handover' has already been introduced for vulnerable customers, such as the elderly or those with pre-existing health conditions.
Has coronavirus changed your car buying plans? Tell us here…
Speed awareness course: how much does it cost, how long does it take and how do you do one online?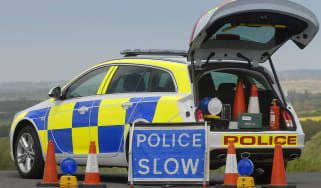 Speed awareness course: how much does it cost, how long does it take and how do you do one online?
New car delivery times: how long will you have to wait?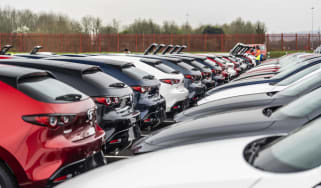 New car delivery times: how long will you have to wait?
Best new car deals 2022: this week's top car offers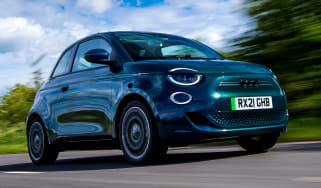 Best new car deals 2022: this week's top car offers