Coronavirus: what COVID-19 means for drivers and car buyers
The Coronavirus outbreak affects the car industry, motorists and car buyers: here's what you need to know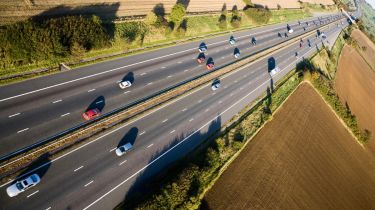 In March, the UK government introduced a strict set of measures to limit the spread of COVID-19, the disease caused by coronavirus. On May 26, Boris Johnson announced changes to the measures with an easing of certain restrictions from 1 June onwards.
One of the changes included permission for car dealerships to reopen from 1 June onwards providing they follow strict social distancing guidelines. This is part of the government's plan to gradually reopen businesses that were forced to close when the lockdown started.
NHS guidance on coronavirus: your first port of call
While our health is paramount at this time, many people will also be worried about the knock-on effects of the virus on their everyday lives. The government has introduced unprecedented loans and grants to pay employees of businesses that have been forced to close, and has taken measures to prevent millions of citizens falling behind on rent and mortgage payments.
Running a car will be a concern for plenty of people. In this guide we will tell you everything you need to know; we'll go through MoTs and servicing, charges for low-emission zones, fuel availability and what it means if you're looking to buy a car now.
Buying a car online
If you don't want to visit a showroom, you can still buy a car online, with a number of specialist online retailers and dealerships now offering 'contactless' home delivery or collection from a showroom.
The government confirmed that only those dealerships who can comply with the COVID-19 safety guidelines, including the strict rules around social distancing, will be allowed to reopen.
How to buy a car during the coronavirus restrictions
Many manufacturers such as Ford, Kia, Dacia and Jaguar Land Rover (JLR) already allow you to buy a new car online. You simply configure a car on the manufacturer's website, arrange payment, and the car is then delivered to your house when it's ready. Many companies will even let you part-exchange your old car during the process. Buying a car online is becoming more popular, as you don't have to deal with salesmen and trawl around different dealerships.
However, it's worth noting that as a result of the pandemic, car production in Europe was suspended for several months. Peugeot, Citroen, the Volkswagen Group, Ford and Nissan all shut down their production lines back in March.
Several manufacturers have reopened their factories already but due to COVID-19 safety guidelines, the restart of production is likely to be done gradually to ensure social distancing and hygiene guidelines are adhered to. It could be several months before production has fully resumed, so bear this in mind if you're ordering a new car or waiting for one you've already bought.
Our sister site BuyaCar has thousands of nearly new and used cars for sale, all of which can be bought online.
MoT tests and servicing
From 30 March onwards, all cars with a valid MoT were granted an automatic six-month extension, meaning you can drive your car even if the MoT has expired. You'll be able to check that your car's MoT has been extended via the government's MoT history website, which will show the new extended date around a week before the original expiry date.
Irrespective of the automatic MoT extension, the government has confirmed that you must keep your car sufficiently maintained that it remains road legal. Transport Secretary Grant Shapps said on Twitter that all cars given an extension must be kept "in a roadworthy condition". Heavy goods vehicles and public service vehicles have also been granted an automatic three-month MoT extension. At present, repair garages remain open so you can get your car fixed if necessary.
Many new cars come with variable servicing intervals that depend on mileage, rather than a set period of time. If you're in lockdown, obviously you won't be driving your car very often so the mileage won't increase by much and your warranty won't be affected. For drivers with fixed service intervals and specific scheduled maintenance, we recommend contacting your car's manufacturer if your car's service will be overdue by more than a month or 1,000 miles.
To read our full guide on how the lockdown affects MoT tests, servicing and repairs, click here.
DPF advice during the Coronavirus outbreak
The lockdown conditions in the UK mean that many motorists are using their cars less frequently and are making shorter trips when they do drive. As of 13 May, you are allowed to drive somewhere if it's to exercise outside when you reach your destination but this is still unlikely to be a huge distance.
Given how a diesel particulate filter (DPF) works, this scenario has the potential to cause problems for owners of cars with diesel engines because there is no opportunity to burn off the soot that accumulates in the filters.
The Independent Garage Association (IAG) has recommended that owners of diesel cars avoid regular journeys of 15 miles or less where possible to avoid clogging the DPFs on their cars. This is particularly important at a time when opportunities to drive your car far enough and fast enough to burn off soot in the filter are likely to be limited.
Owners concerned about the condition of their DPF during this period should contact a garage and speak to a mechanic.
Click here to read more information about DPFs.
Fuel shortages and petrol station hygiene
There's no need to worry about fuel shortages - fewer people will be out driving their cars on a regular basis. In Italy, fuel stations have reported sales being down by up to 60%. With less demand, you may even see lower prices at the pumps in the coming weeks.
It's worth being extra careful at petrol pumps and when paying because the virus can survive on surfaces. Having protective equipment, such as disposable gloves, for refuelling is a good idea, and we'd recommend using contactless payments where possible as chip-and-pin buttons may harbour germs.
Cleaning your car, driving during lockdown and storage
For those using their cars for essential journeys, we'd also recommend cleaning your car's interior as often as possible, preferably with anti-bacterial products. You may need to use household cleaners, but make sure they're suitable for plastics, leather and/or upholstery before use. It's particularly important to clean the areas that you or your passengers most regularly touch: door handles, the steering wheel, gearlever, handbrake, radio controls and seatbelts.
The government's guidelines state that you must only drive when it's essential, such as going to work if you can't work from home, shopping for food or medicine, or attending a medical appointment. The police now have the power to issue fines for non-essential travel. If you want to read more about driving your car during the pandemic, we have a helpful guide.
Motorists no longer driving their cars may find helpful advice in our article on storing a car for an extended period. If you aren't likely to need your car for any essential journeys at all, you may want to consider getting a SORN for your car.
Congestion Charge and ULEZ exemptions
After both the Congestion Charge and ULEZ charge were suspended in March, Transport for London (TfL) has announced that both charges will resume from 18 May onwards. The Congestion Charge will be in operation from 7am to 6pm every weekday, with the ULEZ in force 24 hours a day, every day.
TfL also announced changes to the Congestion Charge. On 22nd June, the daily charge will increase from £11.50 to £15 and the hours of operation will be extended to 10pm, seven days a week.
Driving tests cancelled
Almost all driving tests have been cancelled for at least three months. There are exemptions for those with a "critical need" to take their test, such as NHS workers and soon-to-be delivery drivers.
Impact on car finance and leasing
There's no specific advice for the impact of coronavirus on car finance and leasing payments as yet, but you should contact your lender as soon as possible if you experience financial difficulty, as assistance or payment holidays may be available.
What it means for the car industry
The pandemic presents a significant threat to the car industry, as all UK car factories were closed. The Society of Motor Manufacturers and Traders (SMMT) released an impact analysis, suggesting that as many as 200,000 vehicles could be wiped off the UK's 2020 output.
The closure of car dealerships has directly affected new car sales in the UK, with a 97% fall in sales in April - a level not seen since 1946. Only 4,321 new cars were sold in April, compared to sales of over 161,000 in April 2019. The Tesla Model 3 was the most registered model for the month, with 658 examples recorded.
UK car production also fell to its lowest level since the Second World War in April, with only 197 cars produced by British factories. Most of these were luxury and sports cars that were already in production before lockdown and were finished during it.
Has coronavirus changed your car buying plans? Tell us here…
Updated Peugeot 5008 starts at £29,585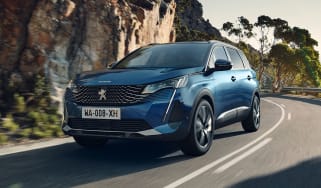 Updated Peugeot 5008 starts at £29,585
Cupra Formentor SUV review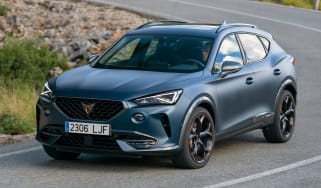 Cupra Formentor SUV review
2020 Volkswagen ID.3 hatchback: base model starts at under £30k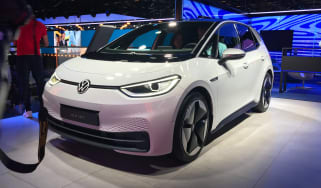 2020 Volkswagen ID.3 hatchback: base model starts at under £30k