Coronavirus: can I still drive my car?
The COVID-19 restrictions affect how you can use your car across across the UK: here's everything you need to know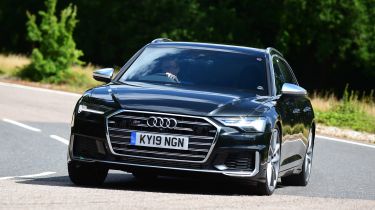 As the Coronavirus pandemic continues to affect the UK, the government restrictions that were introduced in March to help combat its spread largely remain in place.
NHS guidance on coronavirus: your first port of call
The restrictions have collectively been referred to as 'lockdown', and include a ban on all non-essential travel and public gatherings of two or more people, and the closure of all non-essential services and shops across the UK.
Adjustments were made to the official guidance at the start of May and you may be wondering what effect the changes have on driving in the UK.
When can I drive my car?
You are allowed to drive for all essential journeys. These include food shopping, travelling to take daily exercise, attending medical appointments, providing assistance to a vulnerable or elderly person, and travelling to and from work if you are a key worker or you do a job that can't be done from home.
Changes to driving restrictions in England
From 13 May 2020, the lockdown rules on essential travel have been revised in England only. It should be noted that the devolved governments of Wales, Scotland and Northern Ireland are maintaining the previous lockdown restrictions on driving.
If you live in England, the limit on daily exercise has now been lifted and you are now allowed to spend time in an outdoor space with one friend or family member who does not live in your household.
Coronavirus: what COVID-19 means for drivers and car buyers
The guidelines state that "people may drive to outdoor open spaces irrespective of distance", meaning you can now use your car to go somewhere for the purposes of walking, running and cycling in an open space (eg; a public park or beauty spot) where you can safely socially distance.
If you live in England, you should not drive across the border into any other UK nation to undertake exercise. If you are caught by the police attempting to cross the border, you are likely to be fined and turned back.
Can I drive my car to work if I am not a key worker?
The latest government guidance states that commuters should avoid using public transport where possible stating "people should instead choose to cycle, walk or drive" to help minimise contact with other people.
This means that if you are not classed as a key worker, you are allowed to drive to work if you are unable to work from home.
Can I still drive my car by myself?
Going for a drive on your own may in itself seem harmless but it's not permitted as part of 'essential travel'. If you're caught driving your car for any reason other than those mentioned above, and are unable to prove your journey is essential, it's likely you will be asked to return home and you could face a police fine.
Should I drive my car if I'm self-isolating?
If you are suffering any of the symptoms associated with the coronavirus and are self-isolating, the official guidelines state that you and everyone in your household should remain at home. It's advised that you don't leave your home under any circumstances, even to buy food or other essentials. Instead, the advice is to call on friends and family, and to use delivery services where possible.
Will roads be closed during the restrictions?
To date, the government has not suggested that it plans to close roads during the lockdown. Certain parks that contain roads normally open to traffic, such as Richmond Park in west London, may be closed to cars.
Why is the government restricting the movement of drivers during the COVID-19 outbreak?
NHS resources are particularly stretched and if you were to be involved in an accident that required a response from the emergency services, it would put additional strain on the health service. Less people out on the roads lowers the risk of traffic accidents.
A breakdown on a non-essential journey is also likely to increase your chances of coming into contact with other people.
Has coronavirus changed your car buying plans? Tell us here…
Coronavirus: what COVID-19 means for drivers and car buyers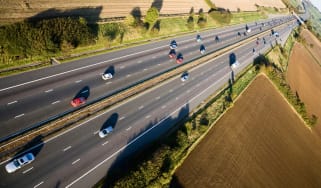 Coronavirus: what COVID-19 means for drivers and car buyers
Coronavirus: how does it affect MoT, servicing and repairs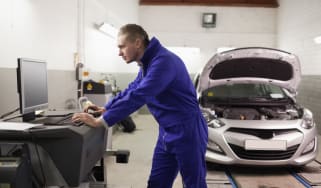 Coronavirus: how does it affect MoT, servicing and repairs
MoT test extension ends on 1 August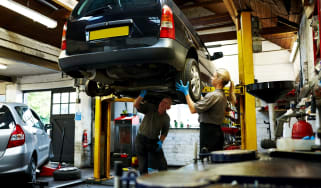 MoT test extension ends on 1 August
2020 scrappage schemes: the complete guide
2020 scrappage schemes: the complete guide
Best new car deals 2020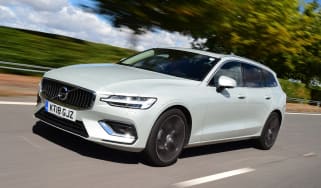 The UK's top 10 best-selling cars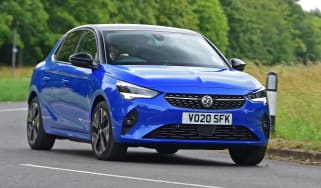 The UK's top 10 best-selling cars