Best cordless car vacuum cleaners to buy 2021
We've put the power, functionality and quality of cordless car vacuum cleaners to the test
Most of us have become experts at putting it off, but once every so often, you'll need to give your car's interior a thorough clean. When that time comes, most of us will grab a handheld vacuum cleaner to get rid of all the dirt and debris.
British wet weather, plus pets, travel snacks and gravel driveways means we Brits probably end up cleaning our car interiors more than most, and in winter it can seem like a never-ending job. Stick with it because keeping on top of tidying will keep the interior in good condition, and could even boost your car's value in the long run.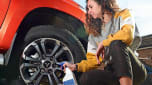 Best alloy wheel cleaners to buy in 2021
While some motorists can park close to a power supply, we think a cordless vacuum makes much more sense for cleaning cars, even if their battery packs can add a bit of unwanted bulk. As technology has improved, car vacuum cleaners with lithium-ion batteries now last for longer and are more effective.
We've gathered together the best and most popular handheld vacuum cleaners on the market and put them to the test. Here's how it went:
How we tested them
To ensure we created the ultimate test for dirt removal, we first ground sea salt, rice and grit into the carpet of our test car and tried to clean it as briskly as possible with each cordless vacuum.
After this we spent 10 minutes using each one to clean the inside of our test car. This was a crucial part of the experiment because it subjected each model to all the tricky aspects of cleaning a car, which separate it from hoovering your living room. Small gaps - like those between seats - require special crevice tools to reach and you can only get into every nook and cranny if the hoover is compact and light enough to handle easily. We awarded more points if useful tools are supplied and we took the best online prices into account.
Verdict
1. Vax ONEPWR Blade 4 Pet Cordless Vacuum Cleaner review
Price: Around £260
Charge time (hours)/max run time (minutes): 3/45
Rating: 5/5
The Vax tops our list for its intuitive design, powerful motor and battery life. While not packed with many accessories as standard, ordering direct from Vax grants the addition of the car kit worth £50. The Vax has separate modes for standard use, boost and carpets to allow for the ideal level of suction for a particular situation. The only downside is its relatively heavy weight at 2.4kg, which may become tiring after a long cleaning session.
2. Hoover H-FREE 300 PETS HF322PT review
Price: Around £150
Charge time (hours)/max run time (minutes): 5/40
Rating: 4.5/5
There's a reason why many people refer to their vacuum cleaners as 'Hoovers' and this model from the iconic brand demonstrates why. Despite having a smaller battery than the Vax, it didn't hamper run time much and therefore resulted in a lighter, more maneuverable unit. An included pet hair brush is a handy tool for removing heaps of fur from the boot of your car and the Hoover was only let down by its rather lengthy five-hour charging time.
Partnership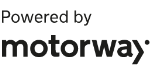 Need to sell your car?
Find your best offer from over 5,000+ dealers. It's that easy.
3. Ultenic U11 Cordless Vacuum Cleaner review
Price: Around £200
Charge time (hours)/max run time (minutes): 2.5/55
Rating: 4.5/5
Rounding off the podium places, the Ultenic U11 packs a powerful 34-volt motor and its relatively light 1.9kg weight made cleaning and maneuvering easy. The LED screen allows different suction modes to be selected and the pack of four attachments included gives the cleaner plenty of versatility. A relatively small 2Ah battery is what keeps the Ultenic from the top spot, as the motor can quickly drain it.
4. Bosch Unlimited Serie 6 BCS612GB ProHome Cordless Vacuum Cleaner review
Price: Around £260
Charge time (hours)/max run time (minutes): 3/45
Rating: 5/5
While there's another Bosch further down this list, the Serie 6 still provided the same high levels of suction than its more expensive sibling. A handy feature is the inclusion of a charging dock, two 2.5Ah batteries and a flexible attachment for tackling those hard-to-reach crevices. We do wish there were more included accessories, however, and to make the most out of those extra batteries, you need to factor in more cash to buy the fast charger.
5. Gtech Multi MK2 K9 & Car Kit review
Price: Around £170 + £50
Charge time (hours)/max run time (minutes): 4/20
Rating: 4/5
The K9 from Gtech is great for any small jobs. Its compact size is perfect for cleaning out tight spaces and the car kit made short work of any grime we threw at it. The Gtech falls short on its lack of a 'boost' mode for any stubborn dirt and its short run-time could be problematic for those looking to use the K9 around the home as well as in the car.
6. Dyson V8 Animal review
Price: Around £350
Charge time (hours)/max run time (minutes): 5/40
Rating: 3.5/5
You may be surprised to see a Dyson so far down on the list and make no mistake, the V8 Animal, as its name states, truly is a beast of a vacuum cleaner. The small 14cm brushbar made the Dyson easy to fit into smaller spots and the powerful 22-volt motor quickly dealt with dirt. Holding your finger on the trigger may seem like a cheap thrill at first but soon becomes annoying once your hand begins to ache. Plus, at nearly £350, this is rather expensive compared with rivals.
7. Dyson Cyclone V10 Animal review
Price: Around £400
Charge time (hours)/max run time (minutes): 3.5/60
Rating: 3.5/5
If you are after the very best in cleaning capability, the V10 offers the same brilliant performance as its smaller sibling, the V8. Its class-leading real-world run time of an hour allows you to clean the car and then vacuum the entire house straightaway. However, despite costing a colossal £400, this isn't even the top model in the Dyson lineup; the more expensive V11 model grants you the addition of an interchangeable battery for an eye-watering £100 extra. We can't really recommend the V10 given that other entries on this list still offer great performance for half the price.
8. Proscenic S1 Mini review
Price: Around £80
Charge time (hours)/max run time (minutes): 2.5/30
Rating: 3.5/5
The Proscenic seems to be designed with car cleaning in mind, with a compact and simple design. The included pet hair attachment makes it easy to make quick work of whatever your furry friend has discarded over the back seats, and the versatility of being able to charge via the included dock or USB-C cable is a nice touch. You'll be charging a lot, however, as the stated run time of 30 minutes isn't brilliant and the lack of a turbo/boost function means you may be focusing on the same spot for a while, further depleting the battery.
9. Simply Handheld Rechargeable Vacuum WWDH01 review
Price: Around £40
Charge time (hours)/max run time (minutes): TBC/45
Rating: 3/5
Priced around £40, Simply's handheld vacuum is a solid budget-conscious choice. Despite packing a rather small battery, the Simply did not drop to low battery during our tests and worked well on hard, flat surfaces. The Simply was out of its depth when it hit deep-pile carpets, however, and the way grit would easily fall out of the dust box's rubber flap was rather irritating.
10. Bosch Unlimited BSC122GB Cordless Vacuum Cleaner review
Price: Around £400
Charge time (hours)/max run time (minutes): 1/60
Rating: 3/5
As soon as you pick it up, the Bosch Unlimited is quick to establish itself as a premium product with its solid build and inclusion of two batteries in the box. Charging only takes one hour and the Bosch's cleaning performance is very impressive. But all of this goes downhill when you take into account its lack of accessories, messy emptying procedure and steep price, which matches the superior, Dyson V10 Animal.
Cleaned your pride and joy only for it to be spoiled by bird droppings? Check out our guide for how to remove bird poop from a car.
Engine management light: top 5 causes of amber engine warning light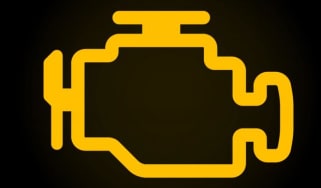 Engine management light: top 5 causes of amber engine warning light
Tesla Cybertruck finally delivered: specs, prices and UK availability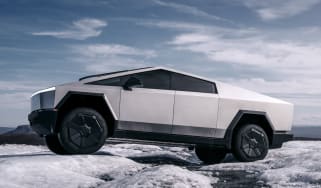 Tesla Cybertruck finally delivered: specs, prices and UK availability
Best new car deals 2023: this week's top car offers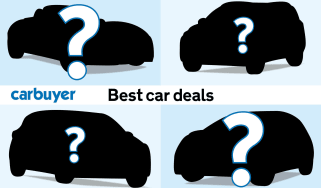 Best new car deals 2023: this week's top car offers