Toyota Land Cruiser Utility SUV
"With no back seats and most of its luxury kit removed, the Toyota Land Cruiser Utility becomes a desirable go-anywhere alternative to pickups and vans"
Pros
Refinement
Go-anywhere ability
Great tow vehicle
Cons
Only two seats
Thirsty engine
Light maximum payload
How often do you see modern pickups like the Volkswagen Amarok and Mercedes X-Class full to capacity? If the answer "never" rings true and you're thinking of buying a pickup, then it's perhaps also worth considering whether you'd be better off with a Toyota Land Cruiser Utility instead.
The Land Cruiser Utility is a luxury SUV without the back seats, gizmos and carpet, existing as an intriguing 4x4-cum-van that can carry equipment, tow three tonnes and go almost anywhere on the planet. It has another advantage too, because without the need to be able to carry a one-tonne pallet (that's a standard feature amongst pickups) the Utility has suspension that soaks up bumps, and never hops, skips or shimmies down the road.
The Land Cruiser Utility is powered by an ultra-reliable 2.8-litre diesel with 175bhp, returning up to 37.6mpg and costing £250 in annual road tax. You won't be racing away from the lights but the Land Cruiser feels quick enough on the move, and is easily one of the most refined commercial vehicles for covering long distances.
Its off-road ability and rugged reputation are sure to appeal to workers in tough locations, who might be looking for a Land Rover Defender replacement. Aside from pickups, the only other alternative here is the Mitsubishi Outlander PHEV Commercial, making the Land Cruiser Utility virtually unique.
MPG, running costs & CO2
A large engine hampers fuel economy but the Utility should prove reliable
It's sluggish and leans in corners, but the Land Cruiser Utility is in its element off-roadThe 2.8-litre diesel found under the Land Cruiser Utility's bonnet is pretty much identical to that in the standard SUV. So, while it's incredibly tough and reliable, fuel-efficiency isn't its best feature. Still, an official figure of 37.6mpg isn't too far off mid-range pickups, so day-to-day running costs are likely to feel similar. A massive 87-litre fuel tank also means the Land Cruiser can go for extended periods between fill-ups - handy if you're miles from a petrol station.
CO2 emissions range from 195-203g/km and it costs £250 in annual road tax. Because of its commercial status, this Toyota qualifies as a light goods vehicle in the UK, so the standard road tax brackets don't apply. This puts it on a level footing with pickups and vans weighing up to 3,500kg.
Toyota offers reasonable servicing prices nationwide, and the Land Cruiser is well equipped to deal with a hard life. However, lots of off-road driving and towing will reduce the life of components like the brakes and clutch, so it's worth factoring this in
Engines, drive & performance
It's sluggish and leans in corners, but the Land Cruiser Utility is in its element off-road
It might be large and reasonably powerful but the Utility's 2.8-litre diesel with 175bhp has a significant 2.2 tonnes to shift, even before you add a trailer or load in the back. It's also built more for low-end pull than speed, so 0-62mph takes a middling 12.1 seconds and its top speed is 108mph. This level of performance allows the car to keep up with traffic without too much fuss.
There's no overwhelming victory over pickups in a drag race then, but the Land Cruiser does blow them out of the water in one respect - it's far more comfortable. Supple suspension also means body roll and vague steering are part of the driving experience, but then Land Cruiser's always feel more at home off-road than on.
Partnership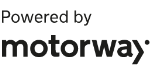 Need to sell your car?
Find your best offer from over 5,000+ dealers. It's that easy.
Depart from the road and the Utility is almost unstoppable, with a lean angle of 42 degrees before it will tip over. It can wade through 700mm of water, has 205mm of ground clearance and is mainly limited by its road-biased standard tyres.
Interior & comfort
Look no further for a quiet and comfortable commercial vehicle
Without the need to carry a one-tonne payload in the back, the Toyota's suspension can be far softer than its pickup rivals, and as a result the ride over bumps is considerably smoother. Only the expensive Mercedes X-Class gets close to matching the SUV-based Toyota in this regard.
Its advantage continues on the motorway, where the Land Cruiser Utility has comfier seats and a more refined engine than just about any commercial vehicle on the market. That's a major selling point if you have long drives between sites, or your home and work.
A steering wheel that adjusts for reach and rake will help drivers of all sizes get comfortable and visibility is good. The blanked-off rear windows means the over-the-shoulder view isn't quite as revealing as the standard model, but large door mirrors and a mesh upper bulkhead (between the front seats and the luggage compartment) mean the view rearwards is still acceptable. It's a shame, however, that parking sensors and a rear-view camera aren't available.
While pared down from the Land Cruiser, the Utility also gets better materials and interior build quality than most pickups and vans, thanks to its SUV roots. Kit includes a six-speaker stereo with Bluetooth and DAB radio, air-conditioning, cruise control and 12-volt charging sockets.
Practicality & boot space
Utility can't match a pickup for cargo carrying, but will be ideally suited to many
Long- and short-wheelbase versions of the Utility are available, measuring 4,395mm and 4,840mm from bumper to bumper respectively. This has a big impact on cargo volume, which increases from 1,574 litres to 2,216 litres. The amount of weight that can be carried in the back also shoots up from 488kg to 756kg - impressive figures for an SUV, if not on a par with a pickup or van.
The space on offer should certainly be enough for tools and equipment, making the Utility ideal for the likes of surveyors, contractors, vets and farmers. There's also the advantage of valuables being kept secure and dry inside the vehicle, rather than in an open cargo bed.
The main disadvantage is the Toyota's two-seat arrangement. The front velour seats are separated from the cargo area by a bulkhead, with no other seats available even as an option. This will limit it to being a working vehicle for many, unlike the five-seat double-cab pickups marketed as being ideal for work during the week and family outings at the weekend.
In the back, the usual carpet is replaced with a flat rubberised liner to make the cargo area more robust and easier to clean, and it's accessed by a single side-hinged tailgate. This makes loading heavy items easier than a pickup, even if a hatchback would be even better. While the short-wheelbase makes do with three doors, the side doors of the long-wheelbase are handy for reaching the front of the load area. The doors don't provide the same level of access as the sliding side doors of a van, though, so you'll only be able to fit tool boxes and small boxes this way. The mesh top section of the bulkhead can also open on the passenger side, allowing longer items to be loaded through into the front - a feature that will be particularly handy in the shorter version.
Both versions can tow a 750kg unbraked trailer, or a 3,000kg braked trailer. We can see the Land Cruiser Utility being especially popular for hauling small loads around the UK.
Reliability & safety
Not only is the Toyota Land Cruiser Utility built like a tank, it's more reliable
With more than 70 years of development under its belt, the Land Cruiser's reliability is the stuff of legends. There's a reason they're so popular in some of the harshest environments on the planet, and Britain's road network should pose little challenge in comparison.
While some may worry about the relative lack of gadgets and luxuries fitted to most other new cars, there's also little to worry about in the Utility, with far less to go wrong. For extra peace of mind it also comes with a five-year/100,000-mile warranty.
Safety equipment includes Active Traction Control to help find grip in slippery conditions, Hill Start Assist and Hill Descent Control. There are seven airbags in the short-wheelbase (three in the long-wheelbase), tyre pressure monitoring and a system to prevent a trailer swaying out of control. It's a shame Toyota's Safety Sense equipment isn't available, even as an option, particularly as some of the latest pickups and vans are now being fitted with autonomous emergency braking as standard.
Price, value for money & options
Far cheaper than the luxury SUV it's based on, the Land Cruiser Utility can mix it with many pickups
While the standard Toyota Land Cruiser is a premium SUV with pricing to match, the Utility can compete with mid-range pickups on a level footing. It costs from around £27,000 (excluding VAT), so business customers who don't need the one-tonne payload of a pickup, and would favour an SUV over a van, should rightly be tempted.